Great Danes? Bloody brilliant Danes more like.
Home Cinema Choice have tested an Emit and Sub 600 5.1 system to find out if the new Dynaudio entry-level system can exceed its rivals in the class.

The 5.1 system consists of our Emit M30 floor standers, the Emit M15C as the center channel, a pair of our test winning Emit M10s for rear channels, and the Sub 600 to deliver the punch.
"To assess the system's performance I begin with the Blu-ray release of Guillermo del Toro's Gothic chiller Crimson Peak and quickly found the Emits serving up a rich and sumptuous soundstage to match the movie's gorgeous visuals.
Read more: Emit M10 wins What Hi-Fi group test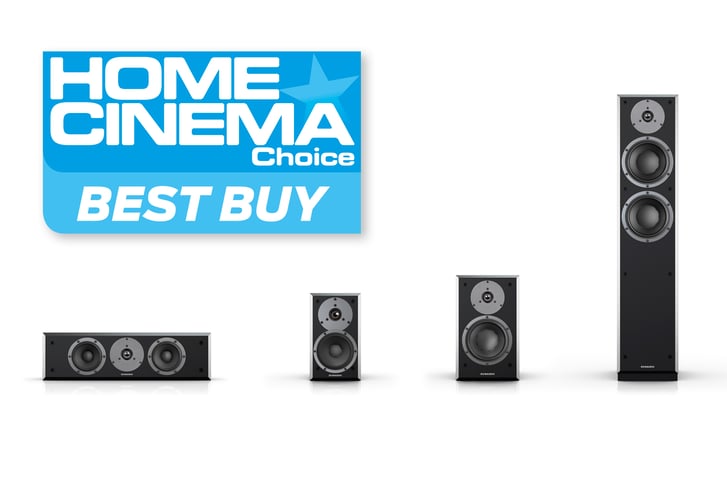 "As damsel-in-distress Edith creeps through haunted corridors, the speakers punctuate the eerie quiet with sonic minutiae. It's a masterclass in detail retrieval."
In conclusion, the Emit and Sub 600 system blew away Home Cinema Choice with its clarity, dispersion, and formidable sound stage:
"Dynaudio's rare foray into entry-level territory is an unmitigated triumph. It has poured its high-end savoir faire into a relatively affordable multichannel package and the result is a fabulous system that performs well beyond its price tag.
"This ensemble delivers one of the most natural and cohesive soundstages I've heard at this price, while dredging up bucketloads of detail and filling the room with frighteningly visceral bass."
But don't stop with these quotes, you should read the whole thing. You can download the full Emit and Sub 600 review in Home Cinema Choice here, as a PDF right.
Products in review: