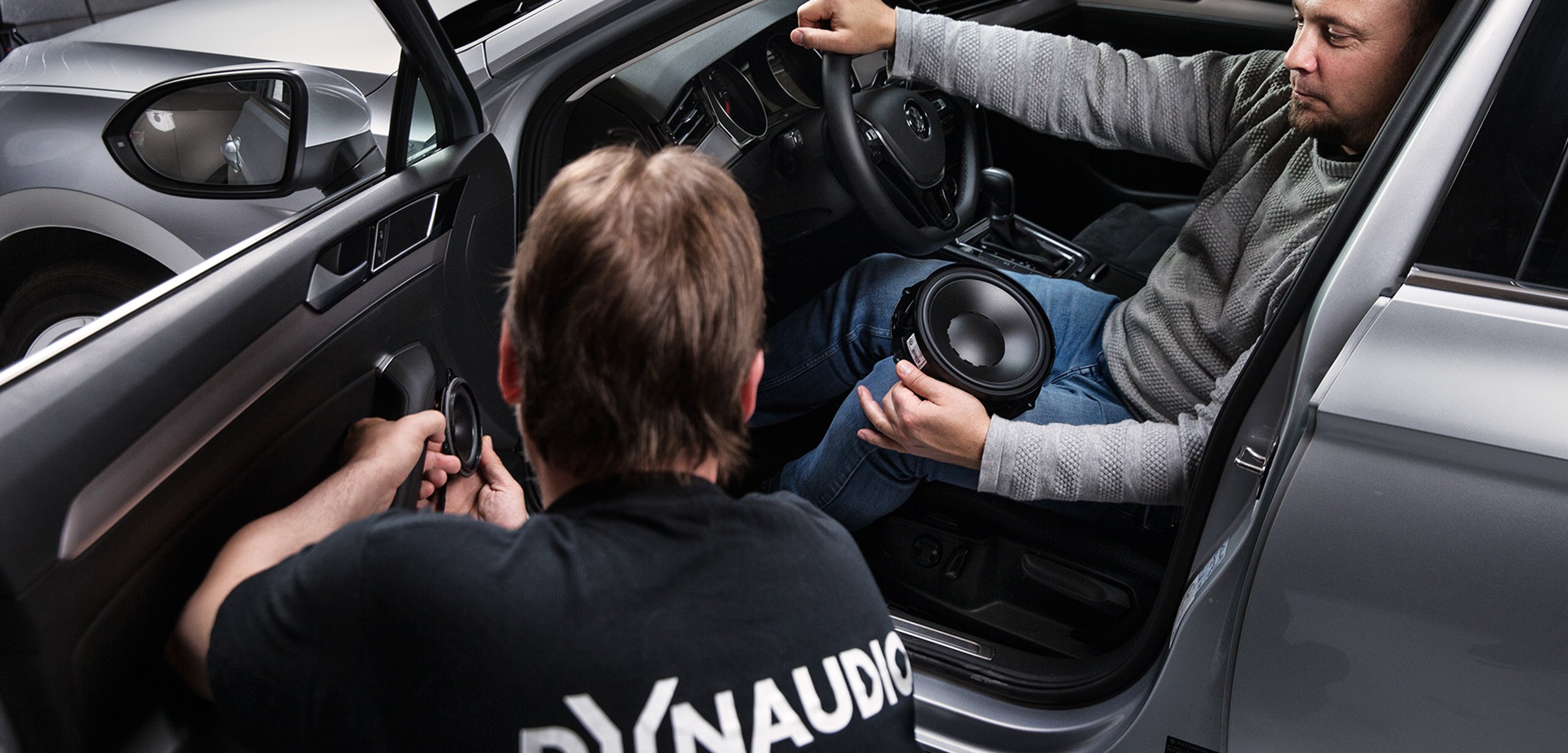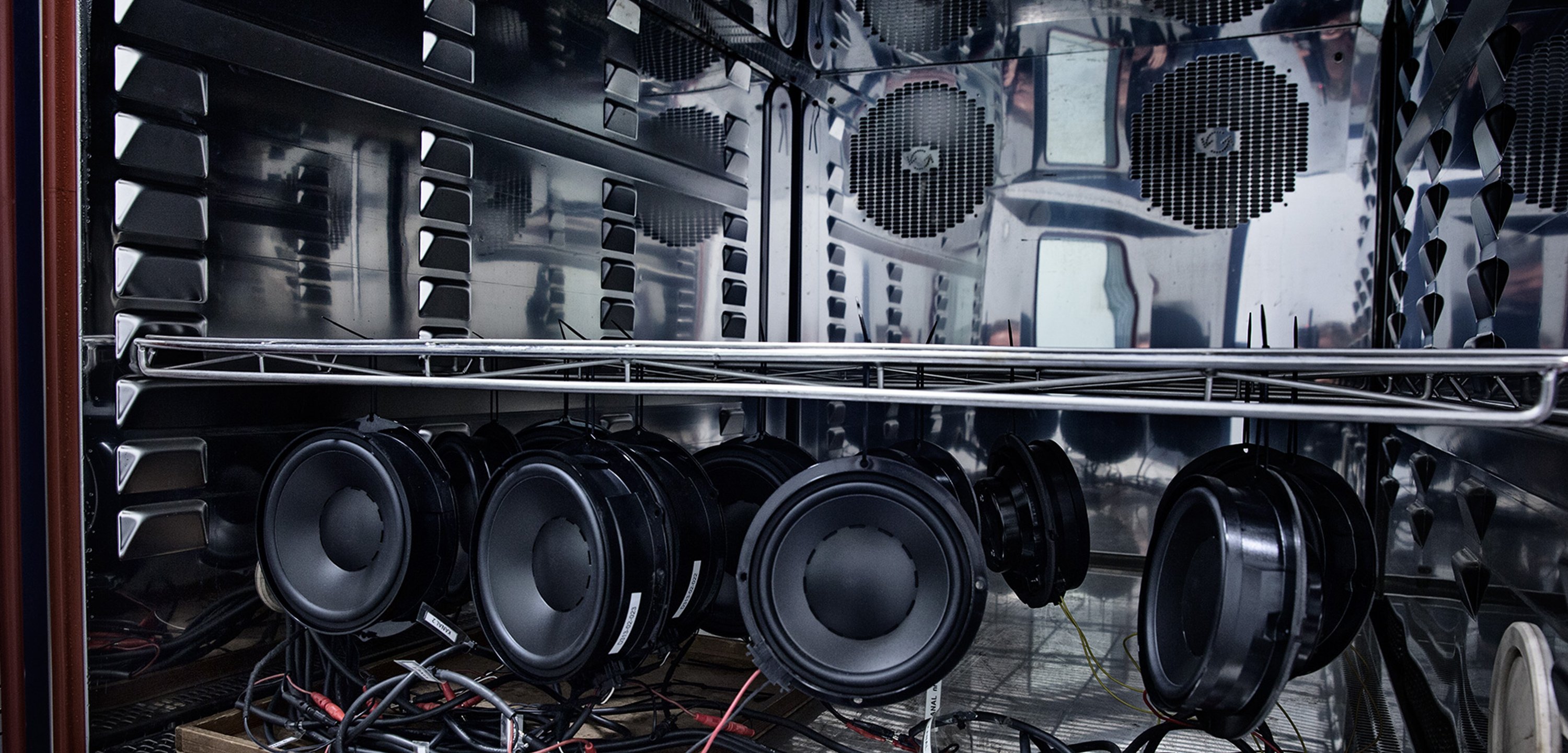 How we do it?
It's all about the music. Creating this level of experience isn't easy; it isn't just a matter of putting speakers in the doors and turning up the volume. That's why Dynaudio has a dedicated team of research engineers for our automotive collaborations.
We've developed a new range of speaker drivers especially for the automotive market. They're still made from our proprietary MSP (Magnesium Silicate Polymer) material, but they're optimised for in-car use rather than for the home or studio. They, the baskets they sit in and the electronics that power them have all been developed for use in cramped, hostile environments such as car doors, pillars, rear compartments, wheel arches and the like.
Our engineers have become really rather good at it, too. We've developed sophisticated DSP (digital signal-processing) technology to help: it has settings for you to tune your system to your preference: Authentic (for the unaltered experience); Dynamic (for recreating the power and punch of driving rock or pop); Soft (for low-resolution broadcasts or recordings); and Speech (designed for voices – whether that's the news, audiobooks or hands-free phone calls).
And, crucially, it takes into account the fact that you aren't sitting in an ideal position, like you might be at home. We map how every curve and surface inside the car reflects sound, and then delay the signal to each speaker to match the distance to their position. That means you'll hear them as you would if you were in the ideal central position at home.
Every millimetre – every fraction of a millimetre – of our in-car systems is meticulously built, optimised and researched to produce the very best.
We leave nothing to chance
Our team works hand-in-hand with our automotive partners friends at Volkswagen to work on speaker placement – a process that starts at the very beginning, when the a new model is still on the drawing board.
And because we know the car in such intimate detail, it means we know all the variables. Every surface. Every reflection. Every distance from every point to every other point. We know how many people could be sitting in the car, and we know what they might be wearing.
That's an absolutely vast amount of data. You might think that would present a nightmare for our engineers – but it actually helps. The size of the space never changes; the hard surfaces are always hard, and the soft ones always soft; the position of the speakers never changes; the sources are always the same. They know the kinds of temperature variations they'll be dealing with, the level of noise outside the car as it moves, the type of vibrations it'll be subjected to, even which parts are likely to get wet if you open the doors when it's raining.
And if they can plan for the variable human aspect, and make every situation sound equally precise, controlled – and entertaining – they've done the difficult bit.