The Audiophile Apartment reviews Xeo 4
The Audiophile Apartment is for all of those living in smaller spaces looking for small and stylish sonic solutions that fit their home. This time around the Audiophile Apartment has narrowed in on the Xeo 4: a pair of compact wireless speakers.​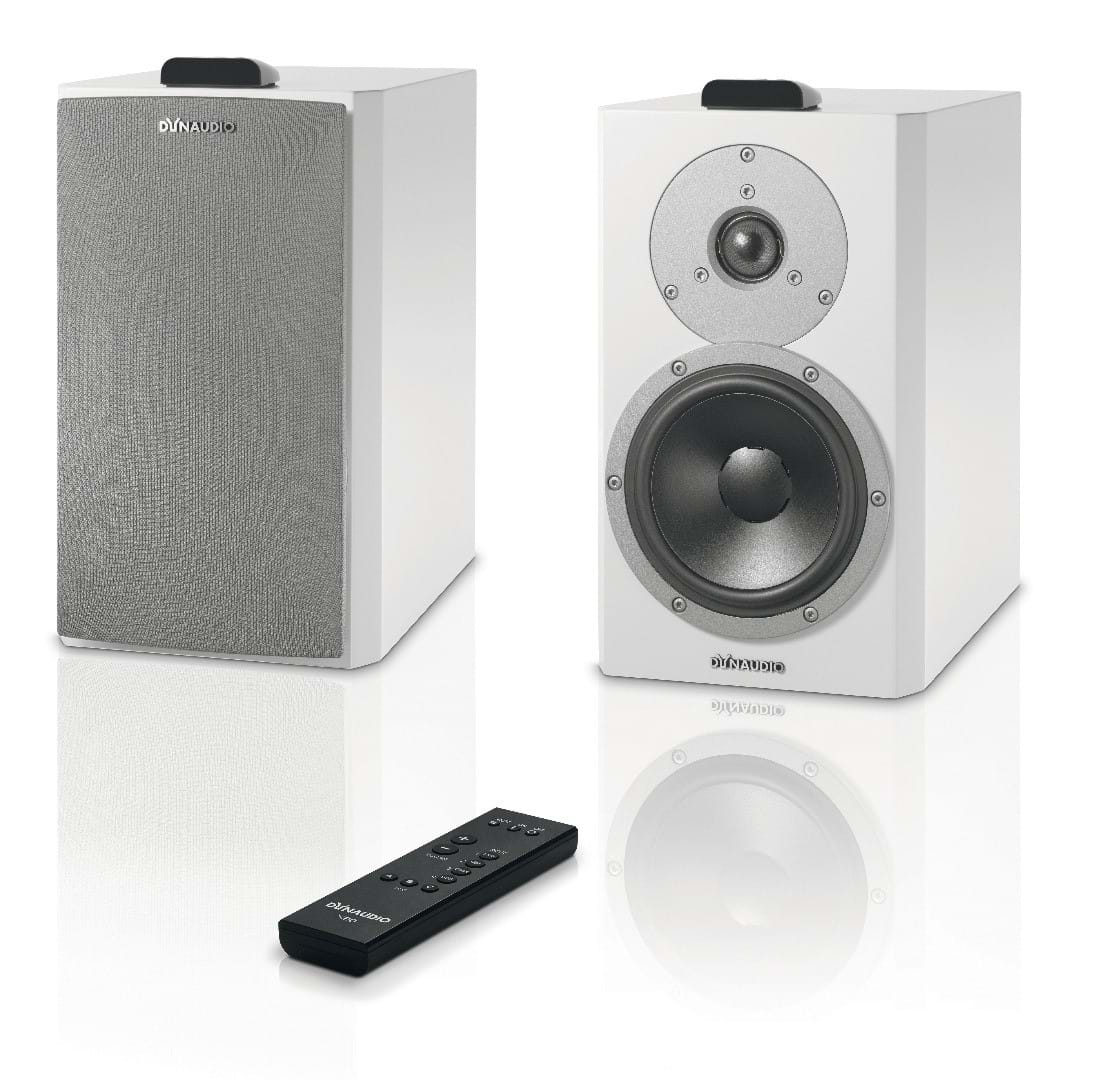 The Xeo 4s are a pair of wireless, compact loudspeakers with two 50 watt high-end digital amplifiers for each speaker, creating a 2 x 100 watt stereo system:
"Each one of the XEO4s have a 50 watt amplifier for the woofer and soft dome tweeter, making this a 200 watt system. It's easily enough power to get your neighbors pounding on the ceiling," the Audiophile Apartment
Learn more: The Xeo 4 speaker system
With their integrated amplification, the Xeo 4s minimize your system to the essentials: an audio source and a pair of speakers. There is no need for the arrangement of an amp, preamp, receiver, DAC or cables – making it an extremely convenient premium system that saves you a lot of hassle:
"In case you're thinking $2,399 is a bit much for a pair of tiny speakers, keep in mind that the XEO4s are not only fully powered, but they also can accept digital source components via TOSLINK, coax or USB via the integral Dynaudio Hub. The Hub also features two analog inputs (one mini jack and a pair of standard RCAs), allowing the connection of an older television/cable box, a line level component or even a turntable! This is a ton of money you'll save not needing an amp, preamp, receiver or DAC, not to mention the cost and clutter of the associated cables!
"No matter what you connect to the input of the XEO4s, the hub detects it automatically – which means zero setup hassle. Just plug the powered speakers into the AC line, find a spot nearby for the hub and you're ready to roll," The Audiophile Apartment.