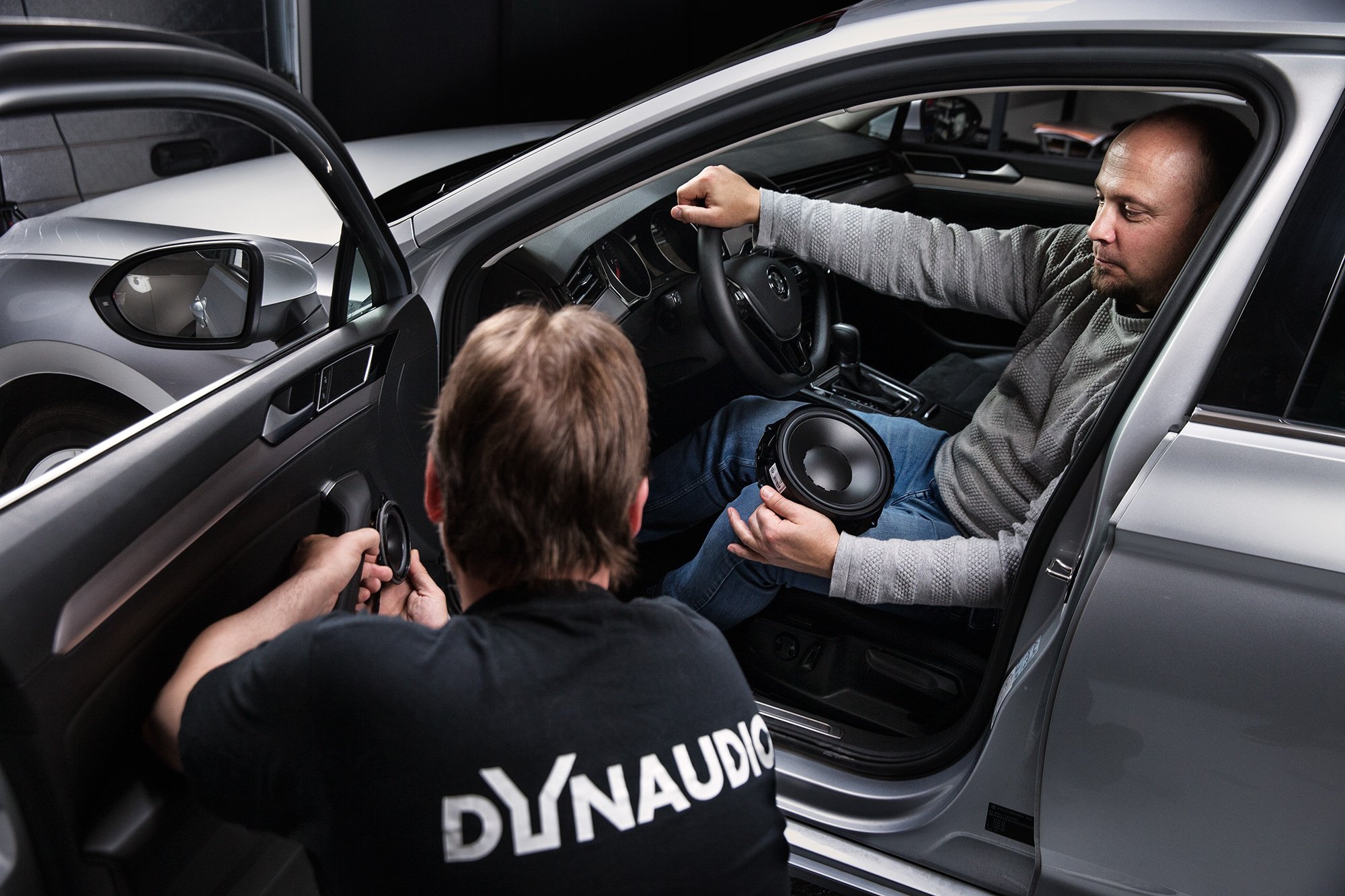 Unique loudspeaker technology for the best music reproduction
All our loudspeaker drivers use Dynaudio's own Magnesium Silicate Polymer diaphragm material (MSP). MSP has the advantage that it can be very accurately moulded. This means the cone itself is perfectly geometrically formed in one piece, so that the sound dispersion pattern can be fully controlled. This also avoids the need for a separate dust cap, as used in nearly all other woofers. Besides the inherent stiffness due to the MSP material itself, not having a dust cap further enhances the structural integrity.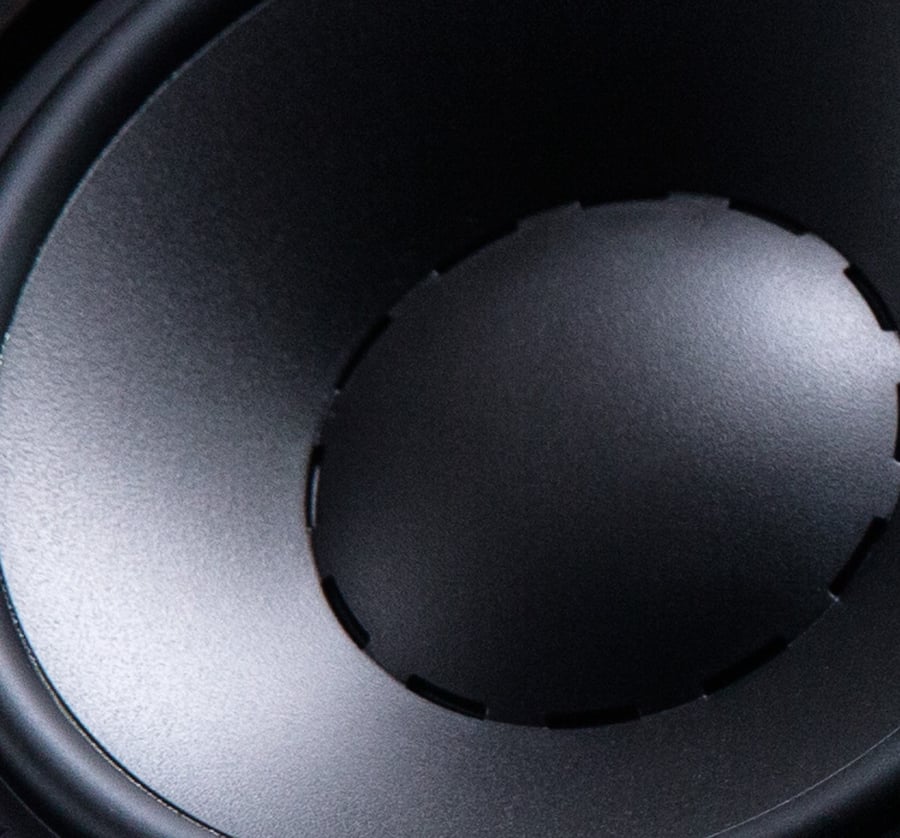 Centre speaker for improved soundstage
When the dedicated centre speaker is fitted to one of our sound systems, this is another technological highlight. Perfectly matched to the loudspeakers driver on both sides of the car, the extra centre channel results in a very even sound balance in the car's interior. As a special feature, the sound distribution to both centre and rear speakers can individually be adjusted by the passengers to their own preference.
Advanced amplifier technology
A digital power amplifier with 650 watts completes the system. The amplifier represents the latest in digital technology: Digital Signal Processing is used throughout to provide the perfect match for all individual loudspeaker drivers. For the amplifiers and associated circuitry high-resolution Analogue-to-Digital and Digital-to-Analogue converters have been used to preserve clarity and fidelity. The amplifier is designed as a 12-channel-amp, so that every loudspeaker benefits from its own amplification, delivering a clean, clear and dynamic sound at any volume level.
Digital Signal Processing
Using Digital Signal Processing (DSP) we carefully map how every curve and every surface of the interior reflects sound, and then delay the signal to each speaker with the help of computer processing power, to match the distance to their position. The result: You experience is the same pure sound, as if we placed you in the perfect position in front of two of our speakers in your living room – just as if the music was placed in front of you.