Sub 250 II
The most compact Dynaudio subwoofer
The Sub 250 II is the most compact Dynaudio subwoofer and the ideal solution for use in home theatres, stereo systems and subwoofer/satellite systems where only a modest sized subwoofer would fit.
The Dynaudio Sub 250 II is equipped with a powerful 200 W amplifier and long-throw 24 cm woofer in a compact sealed-enclosure design.
The combination of its long-throw woofer design, large 100 mm voice coil and the cone made from Dynaudio's own MSP (Magnesium Silicate Polymer) material enables the Sub 250 II to deliver deep yet precise and detailed bass that perfectly matches the sonic character of the Dynaudio main speakers. An ideal match between the main speakers and the subwoofer is the most overlooked part in a subwoofer-enhanced system, but the Sub 250 II will blend in seamlessly, bringing more substance and depth to any Dynaudio two-channel or surround setup.
Together, the sealed cabinet enclosure, the cubic shape, the rigid MDF construction and the forward firing woofer offer remarkable bass precision and make the Sub 250 II easy to position in any room.
Bass performance
The amplifier circuit incorporates variable gain setting, a variable Low-Pass Filter (50 Hz to 150 Hz), and a selectable phase switch (0º or 180º). The audio signal can be fed from an AV Receiver's Subwoofer/LFE output into the LFE Input (1 x RCA), or from a Stereo Amplifier's Pre-Out into the SUB Input (2 x RCA). A selectable High-pass Filter (Flat, 60 Hz, or 80 Hz) enables the SAT Output (2 x RCA) to facilitate a crossover integration between the Sub 250 II and the main speakers.
Bass performance can be further enhanced by using a multi-sub configuration with two or more subwoofers in parallel. For this use, the Sub 250 II is equipped with a "slave" function, which by-passes all settings on the rear and adapts the settings from a "master" subwoofer. By positioning multiple subwoofers in a room the bass is generally more evenly dispersed, thus effectively improving the overall sound quality of the system. Two or more smaller subwoofers can even result in an ultimately superior bass performance than that achieved via one large subwoofer.
Available in an elegant Satin Black or Satin White lacquer, as well as in Rosewood or Walnut real wood veneer finishes, the Sub 250 II perfectly and discreetly integrates into any room and every décor scheme.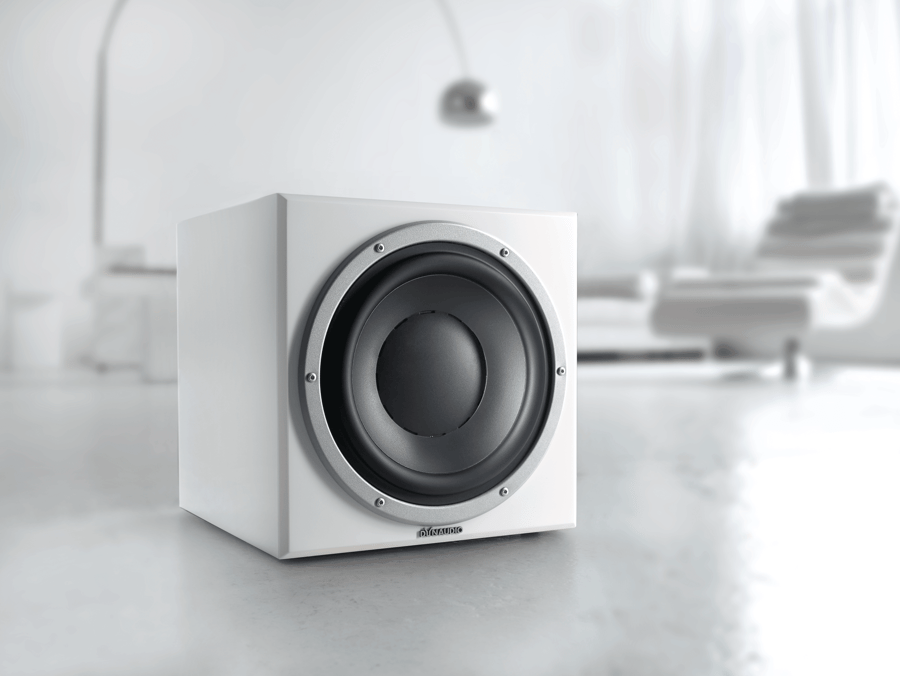 Sub 250 II
Specifications
Status

Discontinued

Segment

Home

Range

Subwoofers

Type

Subwoofer

Analog inputs

1x RCA LFE, 2x RCA stereo

Analog outputs

1x RCA Slave out, 2x RCA SAT out

Amplifier Power (Watt)

200W

AC Power Input

100-120 V/200-240 V 50/60 Hz

Max Stand-by Power Consumption (Watt)

0,5

Lower Cutoff (Hz @85 dB +/- 3 dB)

29

Upper Cutoff (Hz @ 85dB +/- 3 dB)

250

Box Principle

Sealed

Low pass filter

50Hz-150Hz

High pass filter

Flat / 60 Hz / 80 Hz

Phase adjustment

0/180 degrees

Woofer

24 cm MSP

Weight kg

7,2

Weight lbs

15 7/8

Width mm

266

Height mm

271

Depth mm

308

Width inches

10 4/8

Height inches

10 5/8

Depth inches

12 1/8

Width mm incl. feet/grill

266

Height mm incl. feet/grill

271

Depth mm incl. feet/grill

323

Width inches incl. feet/grill

10 4/8

Height inches incl. feet/grill

10 5/8

Depth inches incl. feet/grill

12 6/8

Grille

Black, Grey
Find a dealer
Find your nearest Dynaudio dealer and pay them a visit today, or sign up for a listening session.
Ask for our Dynaudio specialist
{specialistName}
{description}
Status:

Segment:

Range:

Type:

Analog inputs:

Analog outputs:

Amplifier Power (Watt):

AC Power Input:

Max Stand-by Power Consumption (Watt):

Max Power Consumption (Watt):

Lower Cutoff (Hz @85 dB +/- 3 dB):

Upper Cutoff (Hz @ 85dB +/- 3 dB):

Box Principle:

Low pass filter:

High pass filter:

Phase adjustment:

Woofer:

Weight kg:

Weight lbs:

Width mm:

Height mm:

Depth mm :

Width inches:

Height inches:

Depth inches:

Width mm incl. feet/grill:

Height mm incl. feet/grill:

Depth mm incl. feet/grill:

Width inches incl. feet/grill:

Height inches incl. feet/grill:

Depth inches incl. feet/grill:

Grille: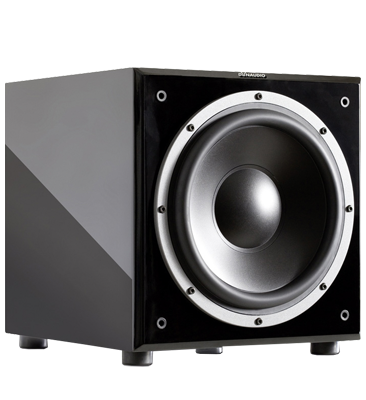 Sub 600

Discontinued

Home

Subwoofers

Subwoofer

1x RCA LFE, 2x RCA stereo

1x RCA Slave out, 2x RCA SAT out

300W

100-120 V/200-240 V 50/60 Hz

0,5

325

18

250

Sealed

50Hz-150Hz

Flat / 60 Hz / 80 Hz

0/180 degrees

30 cm MSP

21

46 2/8

350

370

420

13 6/8

14 5/8

16 4/8

350

370

435

13 6/8

14 5/8

17 1/8

Black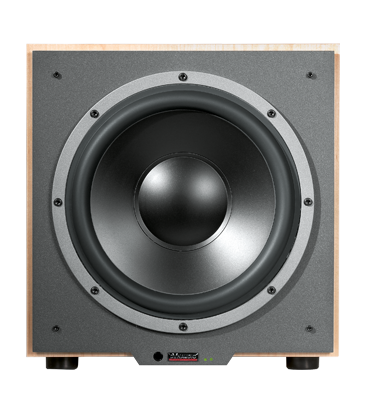 Sub 500

Discontinued

Home

Subwoofers

Subwoofer

1x RCA, 1x XLR

1x RCA, 1x XLR

250W

100-120 V/200-240 V 50/60 Hz

0,5

18

250

Sealed

Flat / 60 / 80 / 100 Hz

0/90/180/280 degrees

30 cm MSP

30,6

67 4/8

360

378

568

14 1/8

14 7/8

22 3/8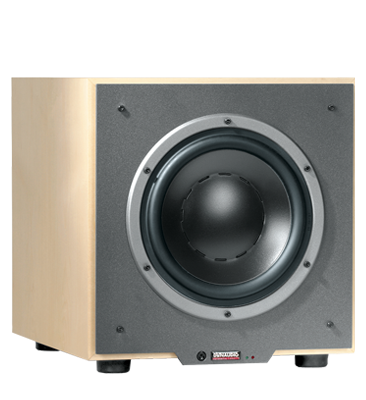 Sub 300

Discontinued

Home

Subwoofers

Subwoofer

1x RCA, 1x XLR

1x RCA, 1x XLR

200W

100-120 V/200-240 V 50/60 Hz

0,5

25

250

Ported

Flat / 60 / 80 / 100 Hz

0/90/180/280 degrees

24 cm MSP

19,1

42 1/8

320

338

466

12 5/8

13 2/8

18 3/8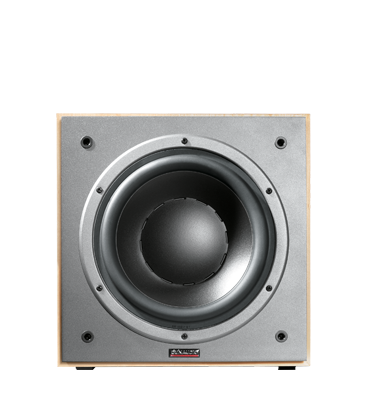 Sub 250

Discontinued

Home

Subwoofers

Subwoofer

1x RCA LFE, 2x RCA stereo

1x RCA Slave out, 2x RCA SAT out

200W

100-120 V/200-240 V 50/60 Hz

0,5

29

250

Sealed

50Hz-150Hz

Flat / 60 Hz / 80 Hz

0/180 degrees

24 cm MSP

10

22

289

294

318

11 3/8

11 5/8

12 4/8

266

271

271

10 4/8

10 5/8

10 5/8

Black, Grey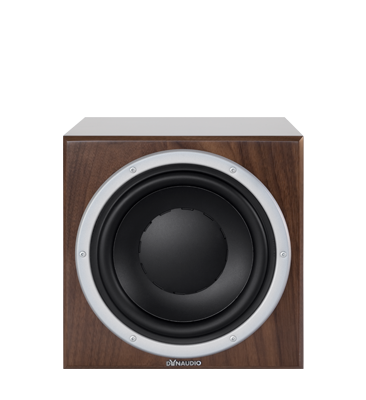 Sub 250 II

Discontinued

Home

Subwoofers

Subwoofer

1x RCA LFE, 2x RCA stereo

1x RCA Slave out, 2x RCA SAT out

200W

100-120 V/200-240 V 50/60 Hz

0,5

29

250

Sealed

50Hz-150Hz

Flat / 60 Hz / 80 Hz

0/180 degrees

24 cm MSP

7,2

15 7/8

266

271

308

10 4/8

10 5/8

12 1/8

266

271

323

10 4/8

10 5/8

12 6/8

Black, Grey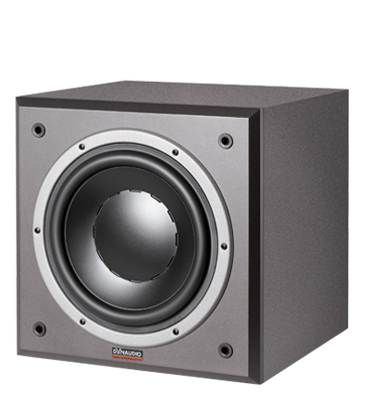 Sub 250 SAT

Discontinued

Home

Subwoofers

Subwoofer

1x RCA LFE, 2x RCA stereo

1x RCA Slave out, 2x RCA SAT out

200W

100-120 V/200-240 V 50/60 Hz

0,5

29

250

Sealed

50Hz-150Hz

Flat / 60 Hz / 80 Hz

0/180 degrees

24 cm MSP

10

22

289

294

318

11 3/8

11 5/8

12 4/8

266

271

323

10 4/8

10 5/8

12 6/8

Black, Grey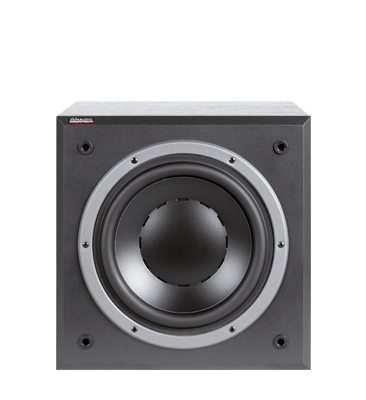 Sub 250MC

Discontinued

Home

Subwoofers

Subwoofer

1x RCA LFE, 2x RCA stereo

1x RCA Slave out, 2x RCA SAT out

200W

100-120 V/200-240 V 50/60 Hz

0,5

29

250

Sealed

50Hz-150Hz

Flat / 60 Hz / 80 Hz

0/180 degrees

24 cm MSP

10

22

289

294

318

11 3/8

11 5/8

12 4/8

266

271

323

10 4/8

10 5/8

12 6/8

Black, Grey