Sub 300
Designed to perfectly complement high-performance multi-channel setups in smaller to medium sized rooms, the Sub 300 brings true Dynaudio sound quality and real deep bass augmentation to any audio-video system in a relatively compact and most convenient to use package.
The Sub 300 utilizes a high-tech 10" woofer with a pure aluminium voice coils and a powerful magnet system.
It is powered by a 250 Watt amplifier featuring the Dynaudio CEC circuit, and is integrated into the characteristic metal baffle in a fairly compact cabinet fitted with a downward-firing port to deliver even deeper bass extension. The airflow-optimized port was specifically designed for noise reduction by minimizing air turbulence.

Dynaudio also provided the Sub 300 with the full feature set of remote control functionality with all adjustments for selecting level, phase, cross-over frequency, or extended bass mode, and the four individual subwoofer setting memory presets.

The back panel contains RCA and XLR inputs and outputs, the master/slave switch, and the memory protect switch as found on the Sub 500 model.
Status

Discontinued

Segment

Home

Range

Subwoofers

Type

Subwoofer

Analog inputs

1x RCA, 1x XLR

Analog outputs

1x RCA, 1x XLR

Amplifier Power (Watt)

200W

AC Power Input

100-120 V/200-240 V 50/60 Hz

Max Stand-by Power Consumption (Watt)

0,5

Lower Cutoff (Hz @85 dB +/- 3 dB)

25

Upper Cutoff (Hz @ 85dB +/- 3 dB)

250

Box Principle

Ported

Low pass filter

Flat / 60 / 80 / 100 Hz

Phase adjustment

0/90/180/280 degrees

Woofer

24 cm MSP

Weight kg

19,1

Weight lbs

42 1/8

Width mm

320

Height mm

338

Depth mm

466

Width inches

12 5/8

Height inches

13 2/8

Depth inches

18 3/8
Find a dealer
Find your nearest Dynaudio dealer and pay them a visit today, or sign up for a listening session.
Ask for our Dynaudio specialist
{specialistName}
{description}
Status:

Segment:

Range:

Type:

Analog inputs:

Analog outputs:

Amplifier Power (Watt):

AC Power Input:

Max Stand-by Power Consumption (Watt):

Max Power Consumption (Watt):

Lower Cutoff (Hz @85 dB +/- 3 dB):

Upper Cutoff (Hz @ 85dB +/- 3 dB):

Box Principle:

Low pass filter:

High pass filter:

Phase adjustment:

Woofer:

Weight kg:

Weight lbs:

Width mm:

Height mm:

Depth mm :

Width inches:

Height inches:

Depth inches:

Width mm incl. feet/grill:

Height mm incl. feet/grill:

Depth mm incl. feet/grill:

Width inches incl. feet/grill:

Height inches incl. feet/grill:

Depth inches incl. feet/grill:

Grille: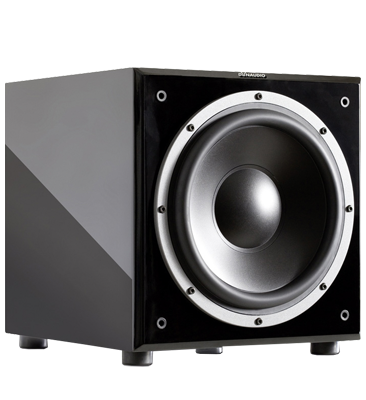 Sub 600

Discontinued

Home

Subwoofers

Subwoofer

1x RCA LFE, 2x RCA stereo

1x RCA Slave out, 2x RCA SAT out

300W

100-120 V/200-240 V 50/60 Hz

0,5

325

18

250

Sealed

50Hz-150Hz

Flat / 60 Hz / 80 Hz

0/180 degrees

30 cm MSP

21

46 2/8

350

370

420

13 6/8

14 5/8

16 4/8

350

370

435

13 6/8

14 5/8

17 1/8

Black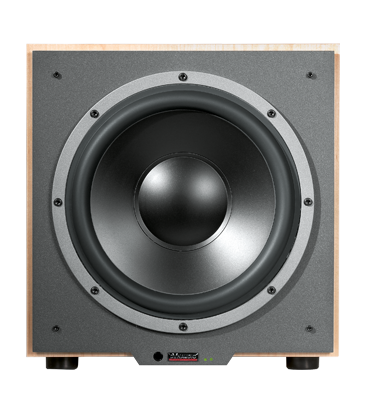 Sub 500

Discontinued

Home

Subwoofers

Subwoofer

1x RCA, 1x XLR

1x RCA, 1x XLR

250W

100-120 V/200-240 V 50/60 Hz

0,5

18

250

Sealed

Flat / 60 / 80 / 100 Hz

0/90/180/280 degrees

30 cm MSP

30,6

67 4/8

360

378

568

14 1/8

14 7/8

22 3/8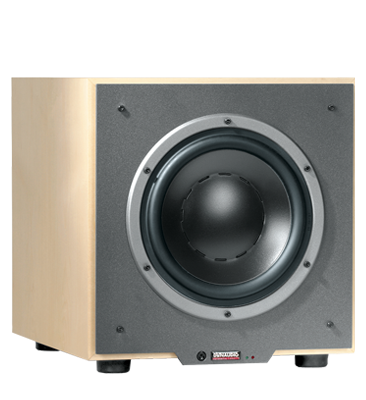 Sub 300

Discontinued

Home

Subwoofers

Subwoofer

1x RCA, 1x XLR

1x RCA, 1x XLR

200W

100-120 V/200-240 V 50/60 Hz

0,5

25

250

Ported

Flat / 60 / 80 / 100 Hz

0/90/180/280 degrees

24 cm MSP

19,1

42 1/8

320

338

466

12 5/8

13 2/8

18 3/8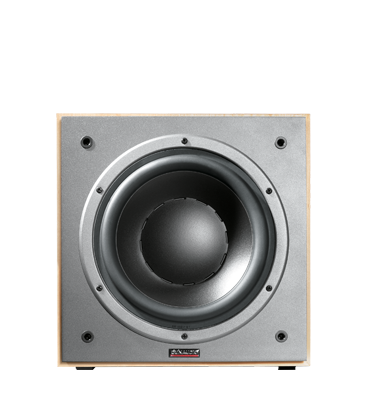 Sub 250

Discontinued

Home

Subwoofers

Subwoofer

1x RCA LFE, 2x RCA stereo

1x RCA Slave out, 2x RCA SAT out

200W

100-120 V/200-240 V 50/60 Hz

0,5

29

250

Sealed

50Hz-150Hz

Flat / 60 Hz / 80 Hz

0/180 degrees

24 cm MSP

10

22

289

294

318

11 3/8

11 5/8

12 4/8

266

271

271

10 4/8

10 5/8

10 5/8

Black, Grey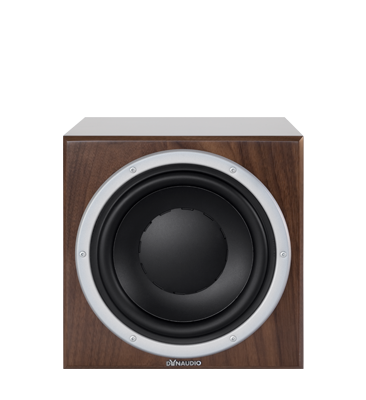 Sub 250 II

Discontinued

Home

Subwoofers

Subwoofer

1x RCA LFE, 2x RCA stereo

1x RCA Slave out, 2x RCA SAT out

200W

100-120 V/200-240 V 50/60 Hz

0,5

29

250

Sealed

50Hz-150Hz

Flat / 60 Hz / 80 Hz

0/180 degrees

24 cm MSP

7,2

15 7/8

266

271

308

10 4/8

10 5/8

12 1/8

266

271

323

10 4/8

10 5/8

12 6/8

Black, Grey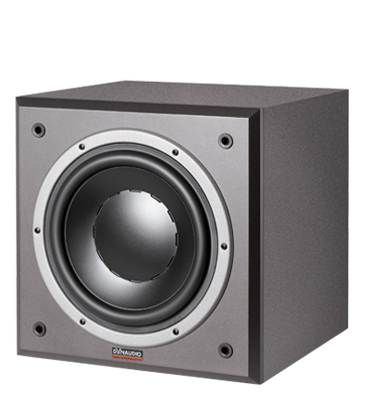 Sub 250 SAT

Discontinued

Home

Subwoofers

Subwoofer

1x RCA LFE, 2x RCA stereo

1x RCA Slave out, 2x RCA SAT out

200W

100-120 V/200-240 V 50/60 Hz

0,5

29

250

Sealed

50Hz-150Hz

Flat / 60 Hz / 80 Hz

0/180 degrees

24 cm MSP

10

22

289

294

318

11 3/8

11 5/8

12 4/8

266

271

323

10 4/8

10 5/8

12 6/8

Black, Grey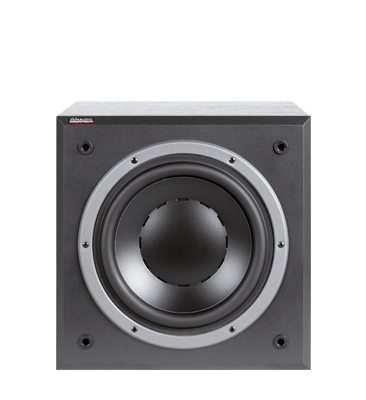 Sub 250MC

Discontinued

Home

Subwoofers

Subwoofer

1x RCA LFE, 2x RCA stereo

1x RCA Slave out, 2x RCA SAT out

200W

100-120 V/200-240 V 50/60 Hz

0,5

29

250

Sealed

50Hz-150Hz

Flat / 60 Hz / 80 Hz

0/180 degrees

24 cm MSP

10

22

289

294

318

11 3/8

11 5/8

12 4/8

266

271

323

10 4/8

10 5/8

12 6/8

Black, Grey