"Recommended by a friend"
We had many chances for reconnecting and exchanging experiences with our users. One of them had traveled all the way from the cold, and winter-stricken Denmark to the warm, and sunny Anaheim, and The NAMM Show.
Søren Andersen, who is a producer, mixer, guitarist, and Dynaudio user came by our booth to talk about his experiences with his many different Dynaudio products:
"Dynaudio is an old love of mine. My first professional monitor was an old pair of passive Dynaudio speakers, so my love for them goes some years back. One of my friends, he produces a lot of Metal, the same as me, and he recommended I bought the M1 – you know the flat one. But, I never really got the feel for it; we just didn't get along. I was told that if I didn't like the M1, it was because I needed something bigger and I was recommended to try the AIR series. So, I gave Ole Jensen a call, and we arranged for me to get the AIR 6 and AIR 15. The first time I heard them: sold. It was a done deal," said Søren Andersen.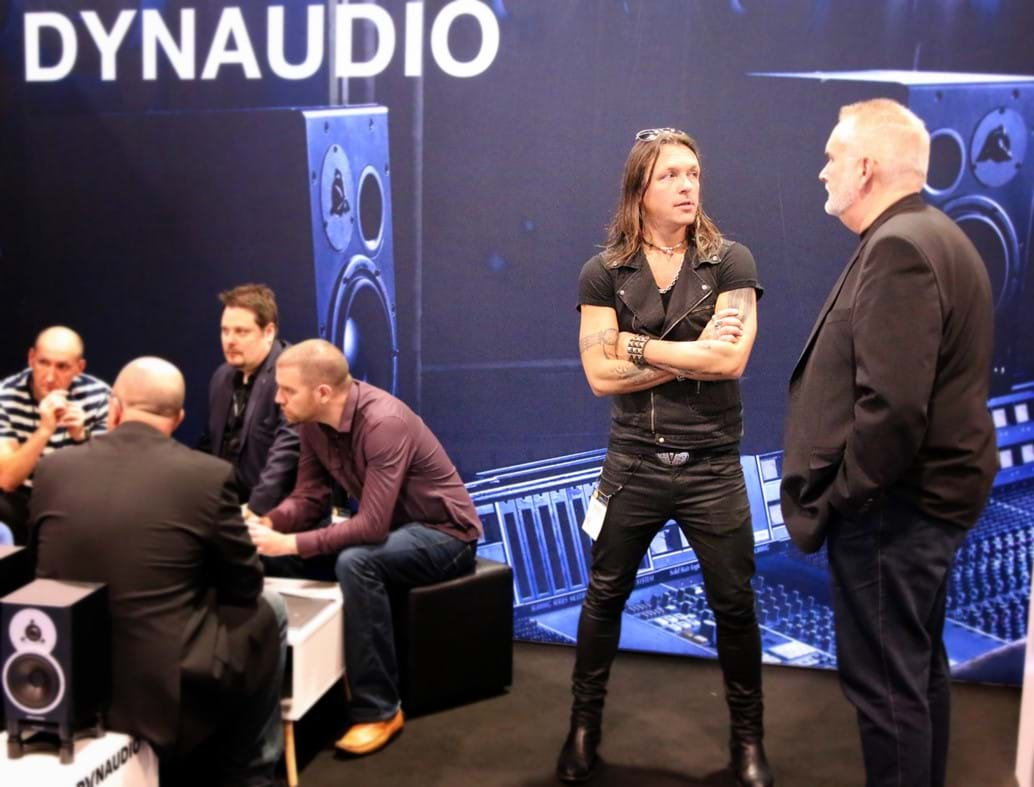 Sign up to get more great articles
Nothing compares to the satisfaction of knowing – for a fact – that something is as good as it gets