Don't just play it… live it
Born in 1958, Whalum has a family tree ripe with musical talent. His maternal grandmother sang in the church choir. His father's mother – who was blind most of her life – was a singer and piano teacher. And his uncle 'Peanuts' – who he has gone on to collaborate with multiple times – is a lifelong musician and legend of the St Louis jazz scene. So it was hardly a surprise when Whalum decided to continue the family trade. And soon (after a brief flirtation with the bass) he was lighting up the late-night jazz clubs of Houston, Texas, with a mellifluous tenor saxophone style that managed to combine a smooth sound with a magnetic, damp-browed ferociousness.
It was here in the '80s – at the beating heart of what has come to be termed the Texas Tenor scene – that Whalum honed his craft and discovered his voice. And though his time as a reliable sideman on the West Coast (working with the eclectic likes of Barbra Streisand, Quincy Jones and, of course, Whitney Houston) eventually cleared the way for a Grammy win in 2011 (for Best Gospel Song) and a career that has seen him release more than 25 albums, he still cleaves to the lessons offered by this formative period.
He calls it, playfully, his "over 20,000 hours". And it's this connection with the toil and soul of making music – beyond awards and world tours and the attendant trappings of fame – that makes Whalum such a distinct and essential voice. He is a man who – thanks in part to the fact he also happens to be an ordained minister – can engage with music on a spiritual as well as a cerebral level.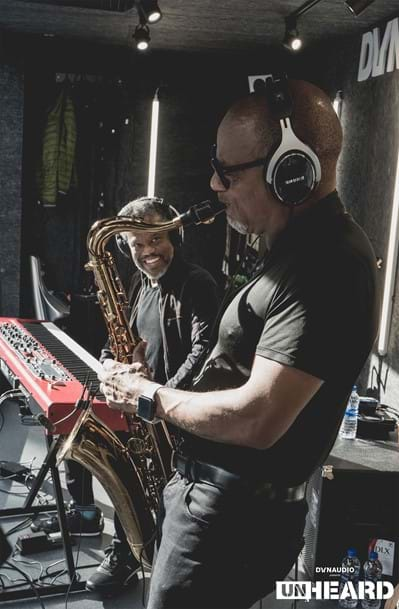 So what of Whalum himself? How does he feel about unravelling some of the mysteries of his art? Is he daunted by the prospect of discussing something as gnarly and complex as all the different ways in which music is written down and encoded for other players? Does he shrink at the thought of contemplating the specific, alchemic birth of the blues, or grime or bebop?
Not a bit of it. "It has been my MO to consistently collaborate with musicians who are better than me," he says, by way of explanation. "And in this spirit, for years now, I have considered Dynaudio one of my most adept and worthy collaborators."
Kirk Whalum is doing what he always has. Challenging himself, refusing to stand still, screwing his eyes shut, blowing with all he's got and seeing where the sound takes him. It's going to be fun trying to keep up.
Sign up to get more great articles
Nothing compares to the satisfaction of knowing – for a fact – that something is as good as it gets