with Kim Bang, Contributor Dynaudio
Kenny Moran and Christine Hufenbecher have literally been on a rolling music and pro audio journey. Kenny was a recording artist at age 19, and gradually transitioned into becoming a producer and audio engineer, having worked with artists such as Toto, Earth Wind & Fire, Sting, Nelly Furtado, Meghan Trainor, Chaka Kahn, and many more over the years.
Christine has a decade of managing artists, songwriters and producers under her belt, who have written songs for major artists including Justin Bieber, Dr Dre, Jason Derulo, Nicki Minaj, Selena Gomez, Demi Lovato, Kygo, Celine Dion and others.
Each has a strong set of skills, and they complement each other perfectly when it comes to rethinking the mobile studio concept and creating a solution covering a host of different recording situations.
So, how did this idea of a studio on wheels come up in the first place? "I found that many of the writers I worked with got stuck in a cycle of going to the studio every day, sometimes twice a day, collaborating with many of the same people and writing songs that were inspired from a label pitch sheet rather than their own inspiration," Christine explains.
"I thought it would be interesting for them to be able to switch up the vibe and take their craft and equipment out to an unconventional spot, like the desert, the beach, the mountains, etc. and just create with a different view, perspective and source of inspiration.
We happened to already have a 31ft RV that was rented out and toured the country once, so one day a lightbulb just went off and I thought "why not build a fully equipped recording and production studio into this vehicle that can go anywhere and in which you can create the same, if not better, quality and creative music that you can in a regular studio?"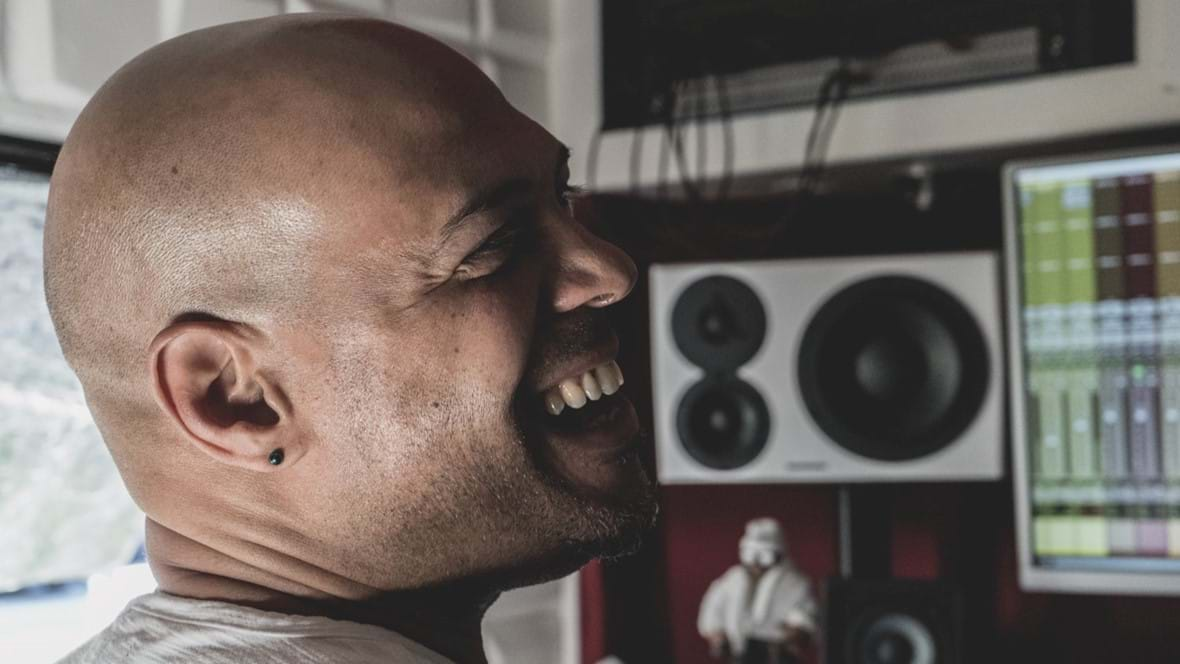 Create with a different view, perspective and source of inspiration.
Christine Hufenbecher,
Christine ran the idea by Kenny, who already had ample experience with designing and building studios, which immediately led to bouncing ideas off each other and eventually to more concrete strategizing and formulating an actual business plan.
Kenny elaborates on the design and building process: "The idea was to build a studio that could rival any of the 'rooms' you'll find in LA by looking at what our strengths could be and what niche we could develop. But we also always remain open to suggestions and improvements to the facility. We've made many changes along the way. Some have been major construction re-dos and others simple upgrade requests by clients."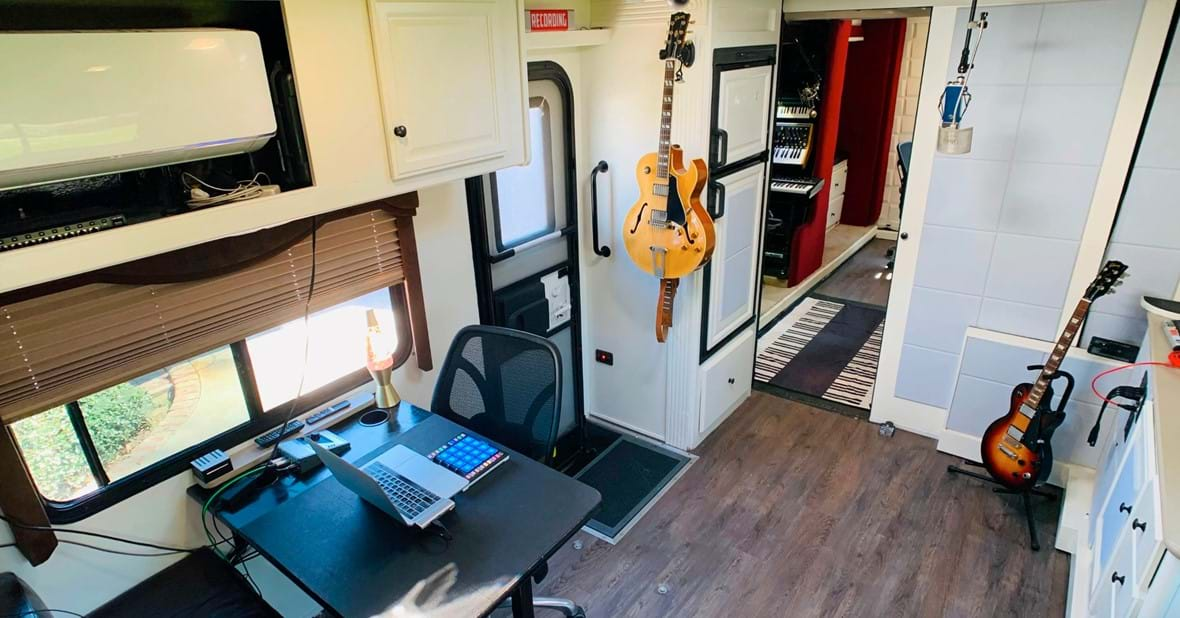 The idea was to build a studio that could rival any of the 'rooms' you'll find in LA .
Kenny Moran,
And while talking about a variety of scenery for inspiration, amazing views and locations are also great for chilling out during session breaks and reloading the creative batteries. A great hang-out lounge can simply be improvised outside in the open air, or if the weather doesn't want to play nicely, there's space for relaxing (or recording drums) inside the van as well.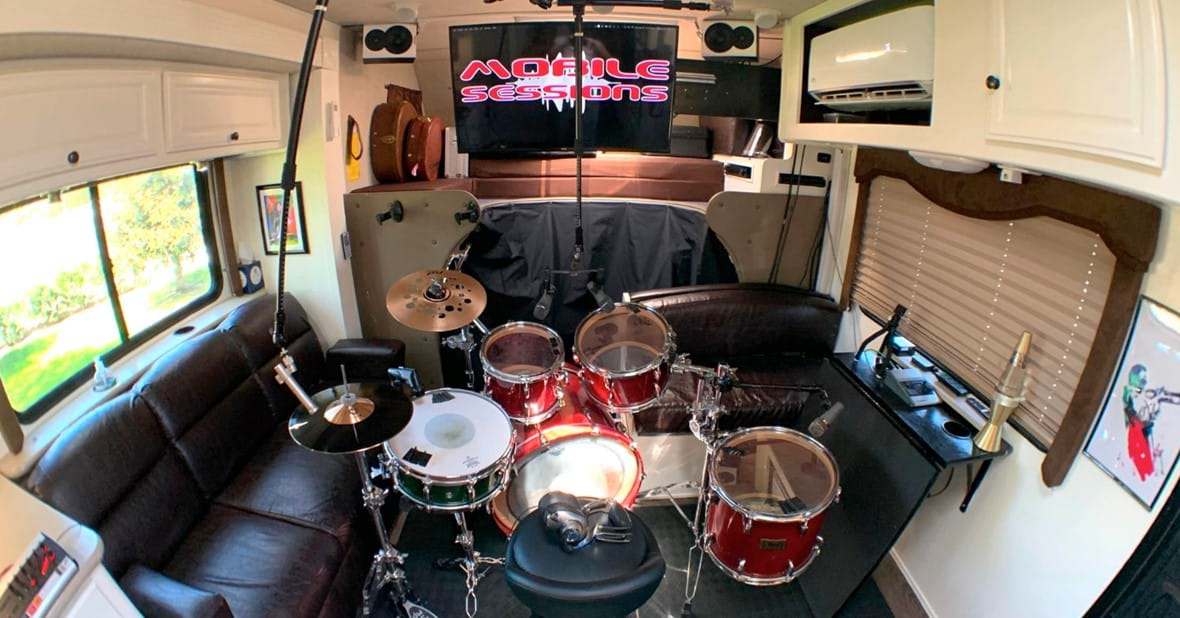 Gearing up
To make the Mobile Sessions RV competitive, no compromises were made to the gear side of things. At the centre, Kenny installed an SSL AWS 900 SE+ Series analogue Console, enabling up to 32 channels of analogue recording and 48 channels of analogue mixing.
Including external inputs, it's possible to track up to 128 channels into Pro Tools, Logic Pro, StudioOne, Ableton Live or Digital Performer at Mobile Sessions.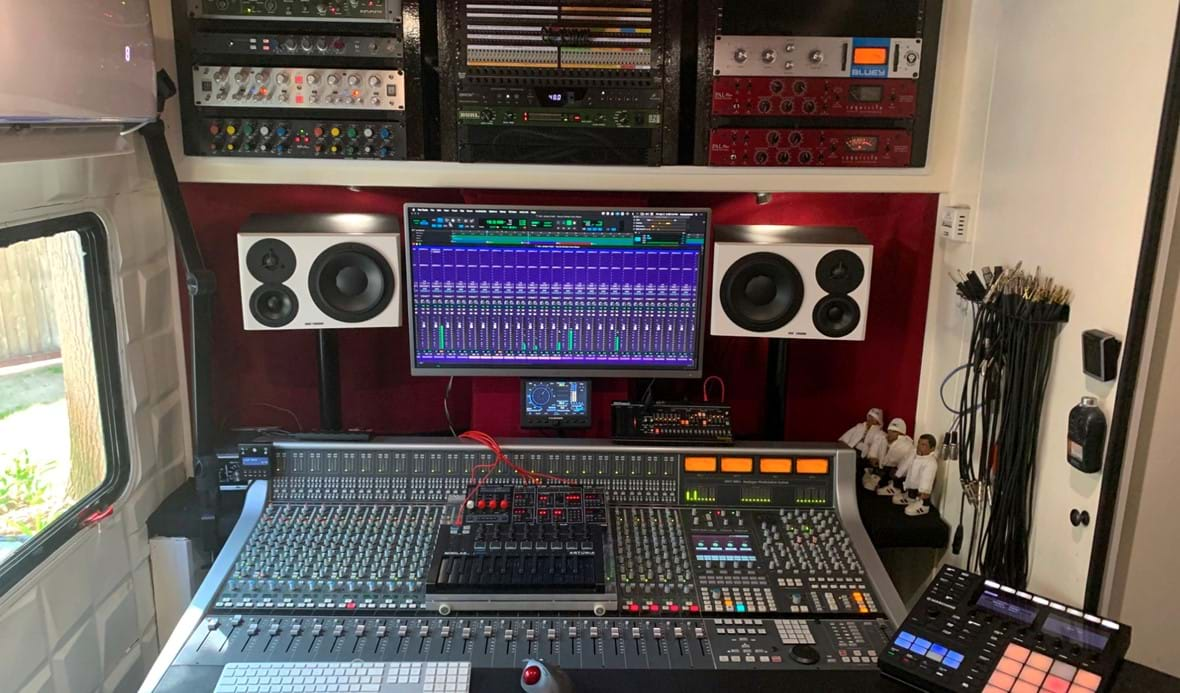 LYDs made perfect sense for the scope and size of the room. And man have they been awesome!
Kenny Moran,
Further, apart from a host of software plugins from Universal Audio, Waves, Native Instruments and more, Kenny also made sure that a bunch of analogue preamp, EQ and compression flavours would be readily available – which includes timeless classics from renowned vendors such as GML, Avalon, Neve, Requisite, SSL, Eventide, Electrix and TC Electronic.
Then there's the keys rack. It's been elegantly integrated to be hidden/unfolded right next to the control room, and includes goodies from Roland, Moog, Korg, Yamaha and Prophet.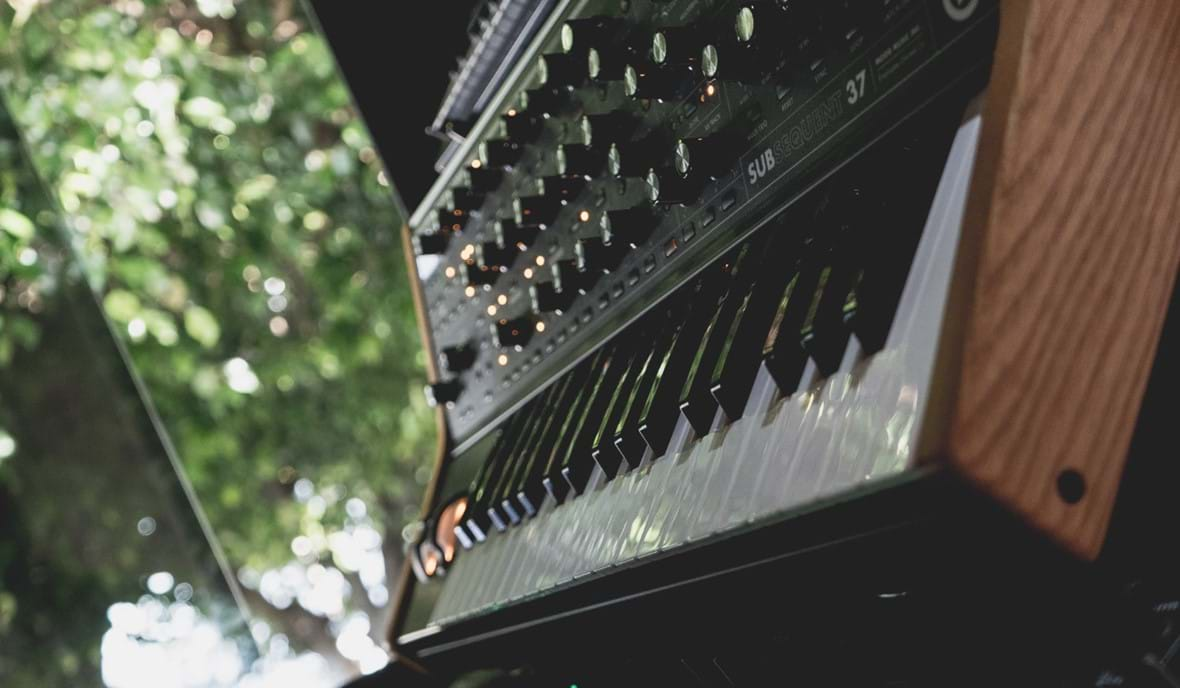 Finally, on the monitoring side, Mobile Sessions is LYD-driven with three-way LYD 48s and an 18S sub as the main monitor system. Supporting this monitoring base, a number of LYD 5s are found throughout the van.
We were naturally curious to learn more about why they chose LYD speakers for Mobile Sessions – and how this monitoring setup has worked out on real-life productions so far.
"LYD 48s were the new speakers that Dynaudio had brought out the year we began building the studio. We've been using Dynaudio speakers for more than 20 years now. The trust factor was simply there," Kenny says. "LYDs made perfect sense for the scope and size of the room. And man have they been awesome! They're truly great speakers and the price point is really hard to match.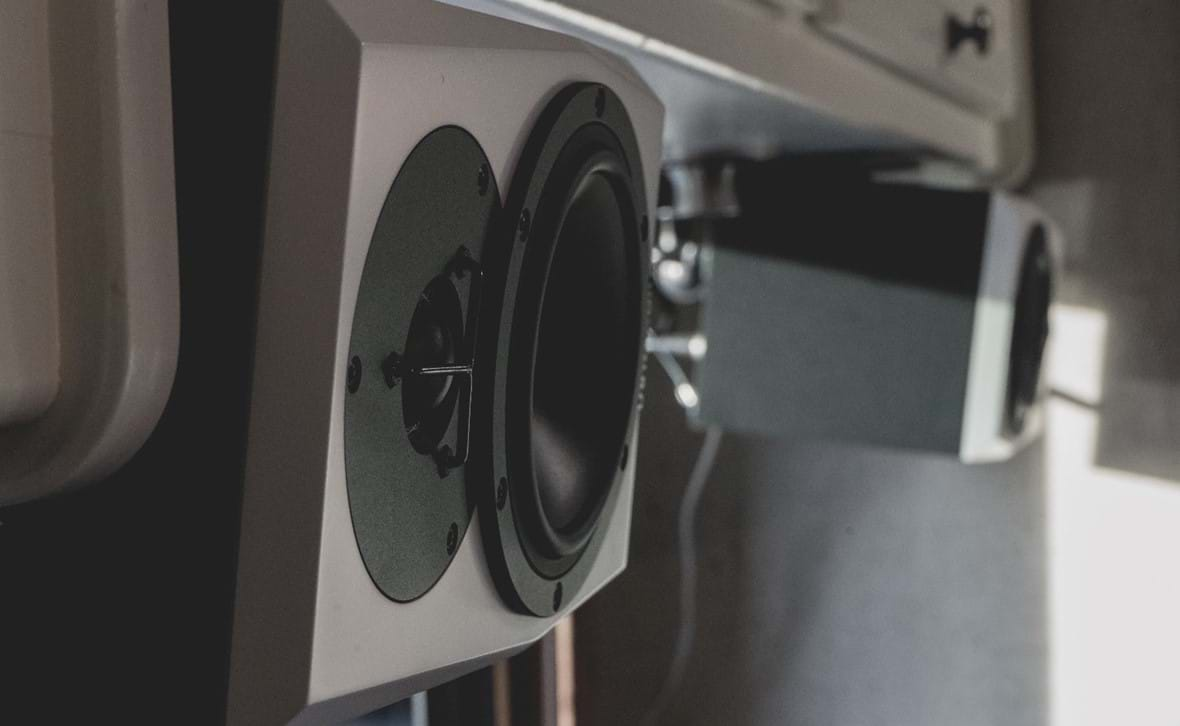 The biggest compliment we receive is the sound of the studio.
Kenny Moran,
The first noticeable difference for me was that they are the first three-way speakers I have mixed on. I wasn't a fan of three-way speakers before, so a bit of convincing was needed, but the results have been nothing but recordings and mixes that immediately have an impact. The biggest compliment we receive is the sound of the studio."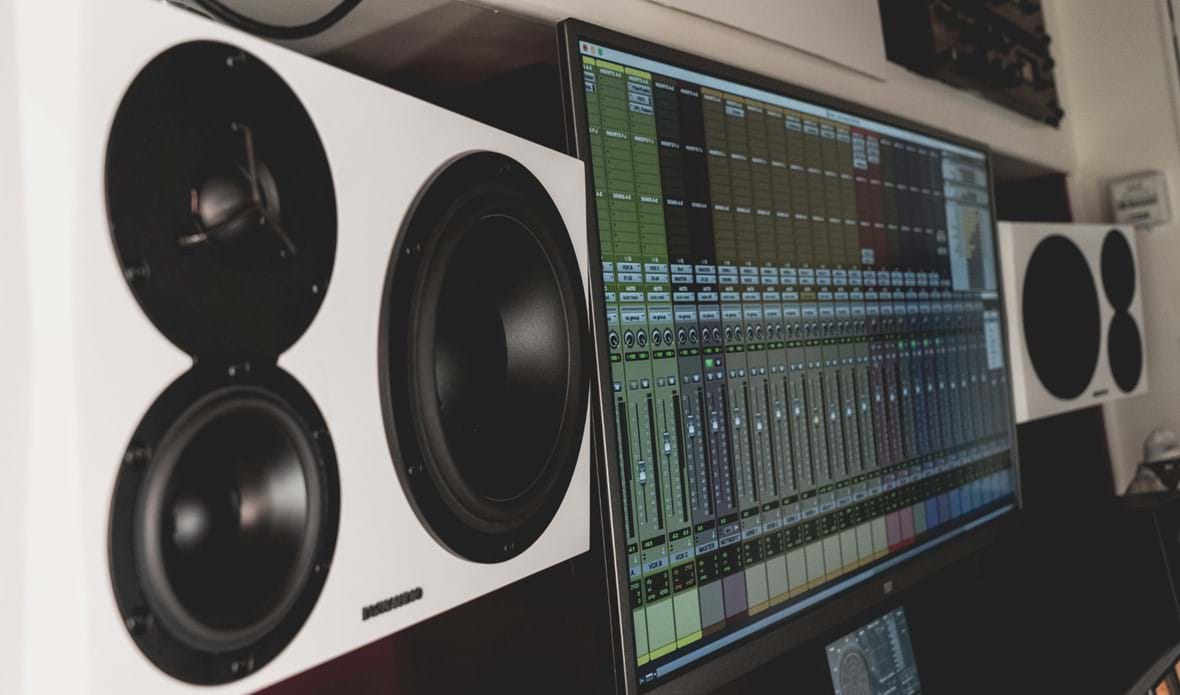 Past, present and future on wheels
Mobile Sessions projects are diverse, to say the least. They work with everything from live to taped broadcast recordings to studio recording and mixing of songs for release. The studio is incredibly flexible and truly designed to record both live stage and live studio recordings. This is another important aspect of the mobility factor: far from all broadcasts happen in a broadcast studio. And Mobile Sessions has the ability to go wherever there is something that is deemed transmission worthy.
Among the music and corporate brand clients, you'll find members of Earth, Wind and Fire, Meghan Trainor, Neal Pogue, Mike Sabath, Justin Jesso, Grace Weber, 1500 Sound Academy, RCA, Sony Germany, Epitaph Records, Fender, Avid, Presonus, Amazon Web Services and Make A Wish Foundation.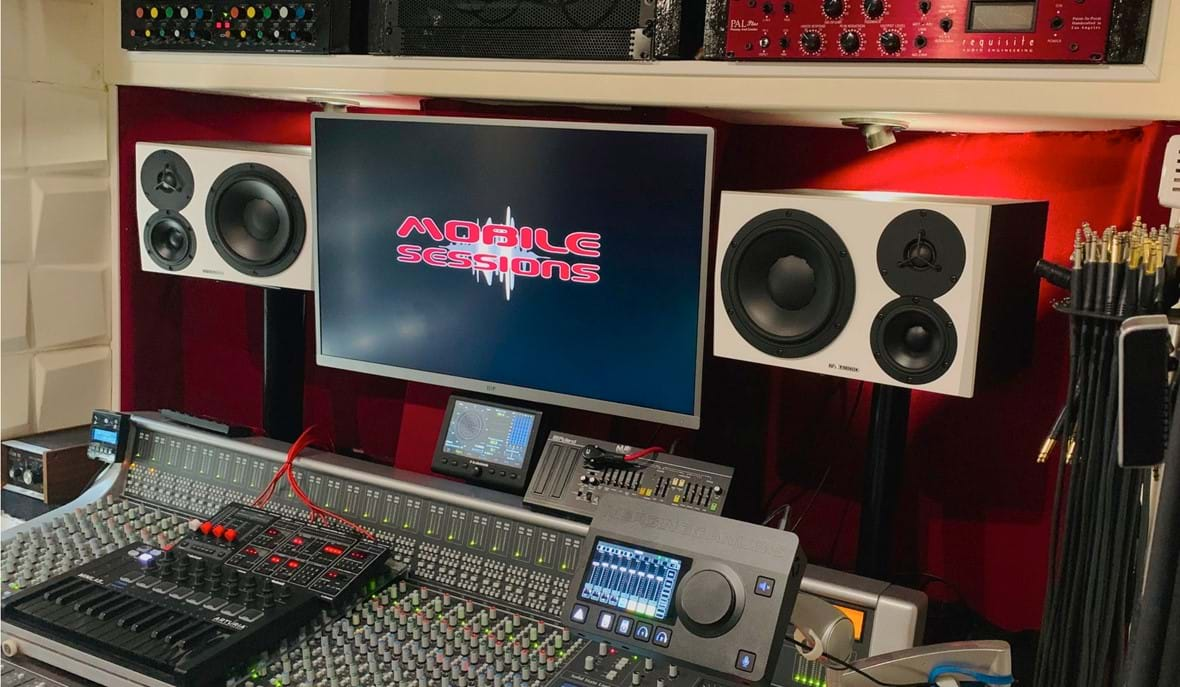 As for the future, the team has many plans in the pipeline. Christine elaborates: "Our business has expanded its vision and capabilities since our initial concept and launch. And actually, into areas we didn't even imagine at the time. For instance, the pandemic has shifted us more into the world of virtual performances, both live and pre-taped.
For next year, we're in prep mode for in-studio recordings, live-streams, songwriting camps and being part of select festivals and events, where the studio will serve as an experiential marketing footprint for brands and consumers, as well as an audio service for on-site live performances. We'll be returning to NAMM 2022 next summer with an exciting footprint that hasn't been done before! For the long-term, we aim to have a few of these mobile studios in major music cities to be able to manoeuvre around the country more easily."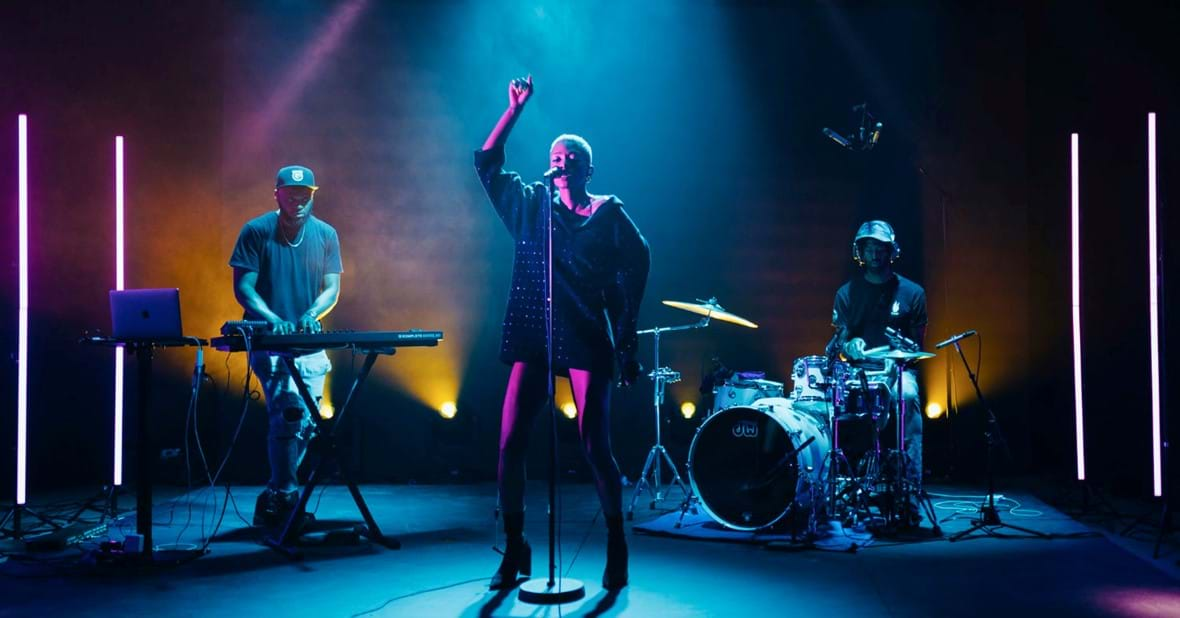 We aim to have a few of these mobile studios in major music cities
Christine Hufenbecher,
Modern streaming services – TIDAL, Spotify, Apple Music et al – are the culmination of two decades of cutting-edge technological achievements, evolution and iteration. Their architects have unpacked and developed audio file formats, delivery platforms and smart algorithms, and sharp-eyed businesspeople have converted that vision into the subscription models we know today.
MP3 was the first strand to arrive. The end result of years of research into lossy algorithms, MP3 could approximate lossless audio (WAV; AIFF) but required a fraction of the storage space. And as people ventured on to the internet in increasing numbers at the tail end of the 1990s, MP3 heralded the dawn of a music revolution.
The 'small room' challenge: how to make your space really sing
Since Kenny masterfully turned a naturally compact space into a fully functional and great-sounding studio, we found it obvious to pick his brain for a few tips on how to make a great 'room' in a small room. Apart from Mobile Sessions being on wheels, many of the same acoustic challenges are probably similar to the ones you might have stumbled on if you've ever set out to build a studio in your home.
"It's surely becoming more and more common to have small mix rooms, small vocal booths and – if you're lucky – a small drum room. And all sound spaces have their own unique issues, even the large rooms. But large rooms have so much more 'room' to fix anomalies," Kenny explains.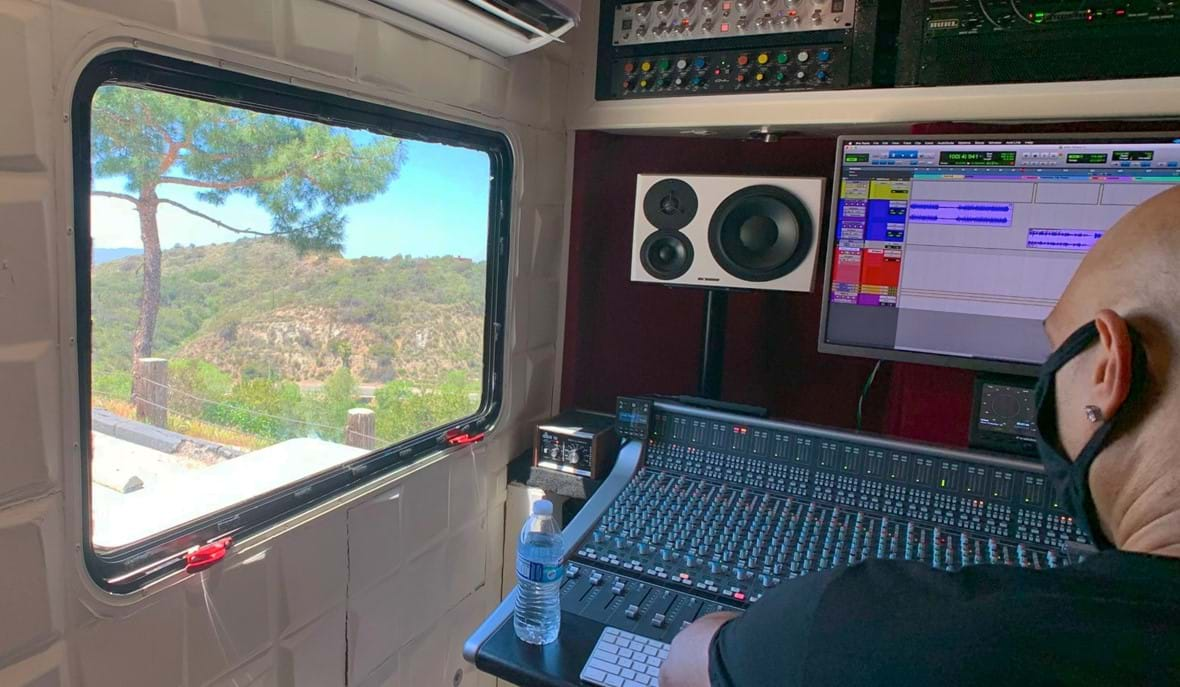 Know that acoustic treatment will be necessary.
Kenny Moran,
"First off, I suggest looking at two things to get started: What's the room for? Mixing and mastering? Or writing, recording and production? That tells me what furniture and equipment will be in the room and what acoustic treatment is needed for your use. Guaranteed the room needs treatment, but your use says how much is critical and where it will be in the room. First, start with where the door is located. Hopefully it's on the side of the room or the back of the room.
"If mixing and mastering is your goal, you want to make the front of your room the sonic space of accuracy and the back of the room to be refraction. If you're producing and recording, a vocal within the room, for example, as so many people no doubt do, you want the reflective area that creates problems for your microphone to be the focal point, and this might require deflection and refraction points in areas that could seem very odd. But it'll make your microphone go: 'Yay, daddy!'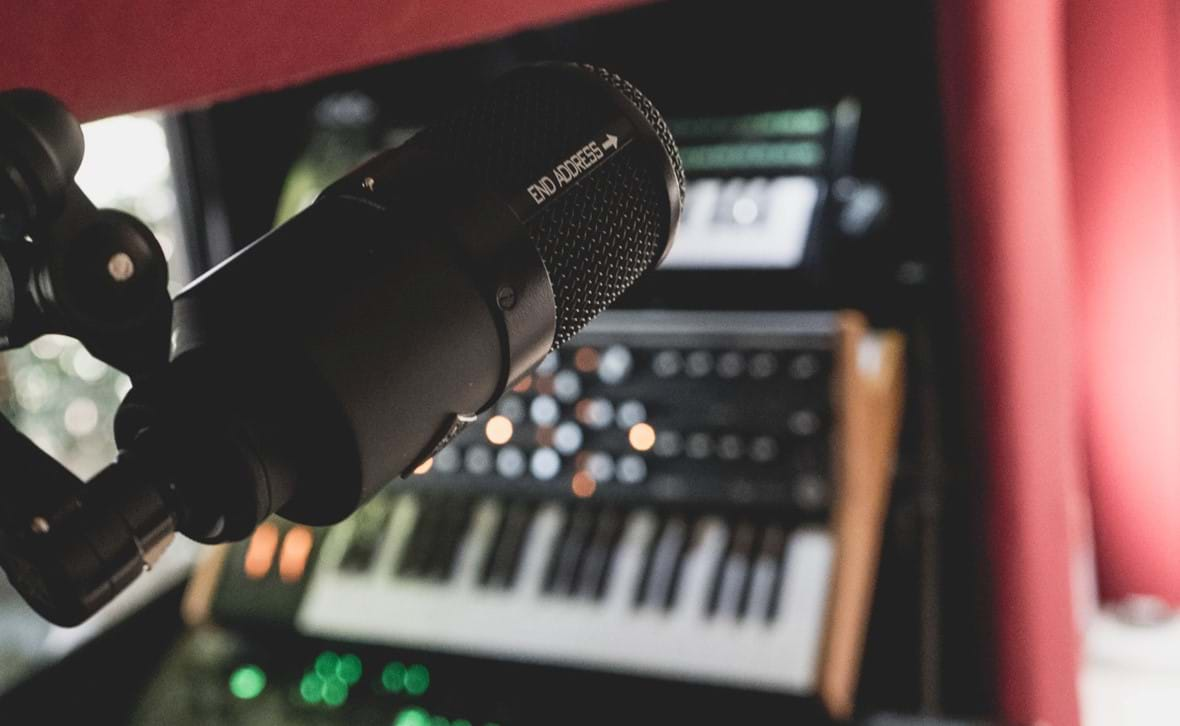 "But again, every space is unique, and to sum up the above, I'd say that my number-one tip for creating a compact studio is simply to know that acoustic treatment will be necessary.
I guess a lot of people starting out would typically be focused on the actual gear – audio interfaces, microphones, monitors, outboard gear, etc. But in reality, all of those things will benefit vastly from being part of a room that has a great acoustic profile."
It was a real pleasure to visit Christine's and Kenny's literally road-ready Mobile Sessions! It's impressive in so many ways: we are absolutely not just talking about a small RV modification here. It's more like a full-blown makeover coupled with a thorough tech redo.
And the prospect of a fleet of them? That definitely made our ears prick up…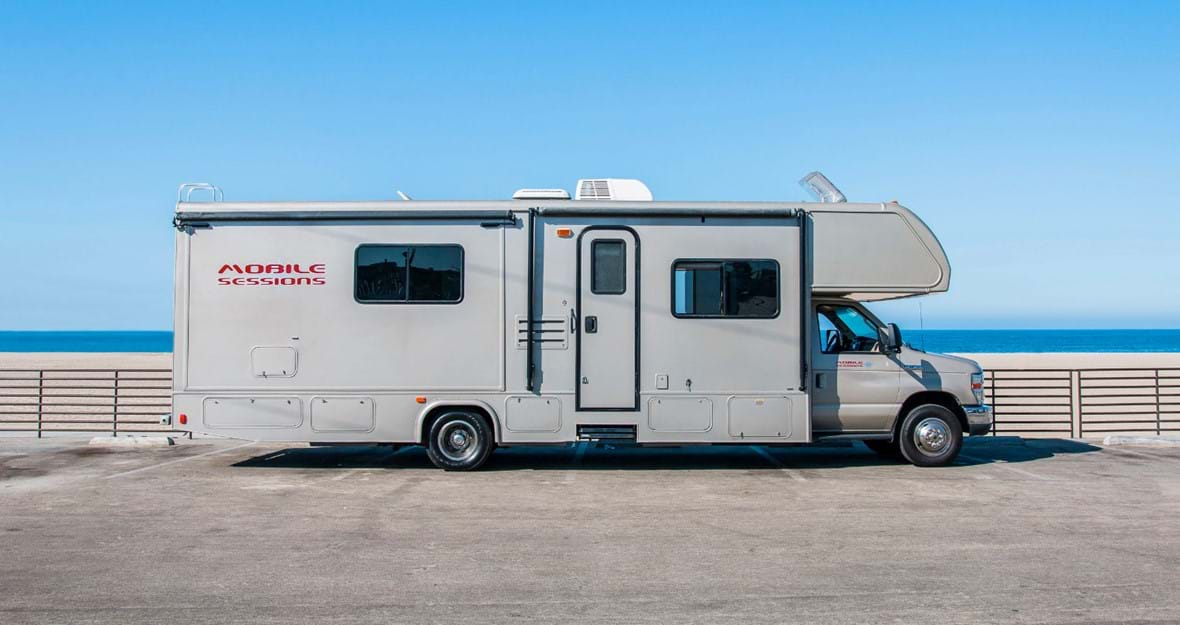 Sign up to get more great articles
Nothing compares to the satisfaction of knowing – for a fact – that something is as good as it gets