SP heaven or SPL?
So, what's it like working in that kind of room? It might be semi-open, but you still have a lot of sound coming right at you – and sometimes at very high SPL.

"That's another reason why I love the Core series: they're super easy on my ears, and I don't work at high volume," Penny explains. "I'll play it back at high volume, but I can regulate the volume with the Atmos renderer as my master control. I can turn it up or down either from somewhere on the keyboard, or the mouse. I get a completely uniform shift in volume without the tone colour changing."

He grimaces a little. "I was somewhere the other day working that doesn't have Dynaudio speakers – and, as much as I love the room, when I cranked it up it just felt like a completely different speaker. When I turned it way down, it got lopsided. It seemed to move the centre image a little bit. It was disappointing, and I think one of my favourite things about not only the Core, but the Airs before them, which I use them in my second room, they never change colour. The colour is consistent throughout, they don't get weedy or weird when they're turned down low. Super efficient, you know, love them."

The room design and the speaker placement all work together, Penny says, telling us that a few friends of his "who are a little more technical than I am" have suggested that the reason it works so well for immersive is that placing the speakers this way minimises reflections.

"Even though the big room is out there, you can hear that it blocks the sound going out, and then if it does get it, it's half as much coming back because it's like a big sponge in the middle of the room." And that's a massive plus if, like Greg, you tend to work for a lot of hours at once. The sound never gets hard.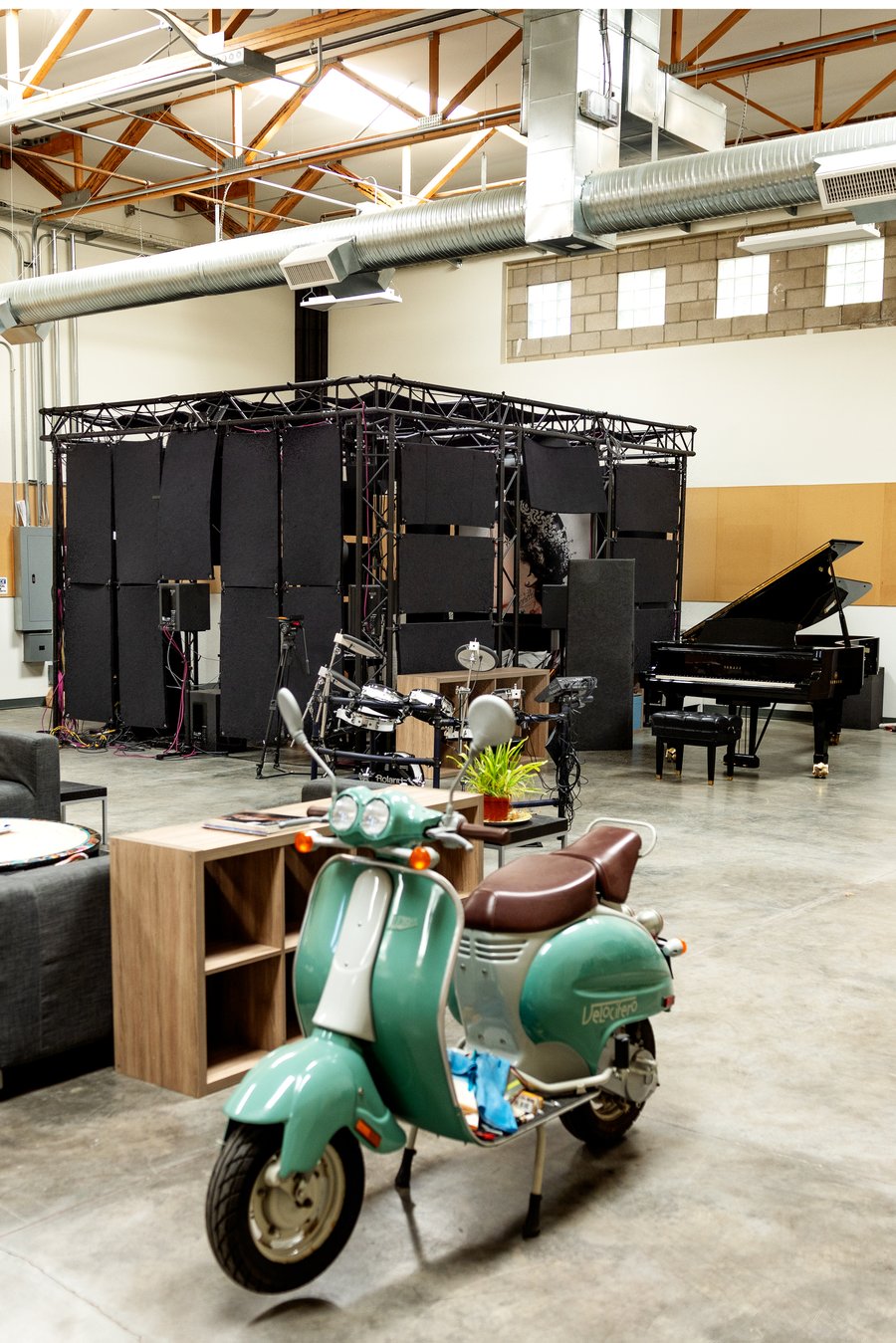 Attention to delay details
On the DAW side, Penny uses Pro Tools, but he also has a UA Satellite for running additional plug-ins as well as a host of analogue outboard gear. So, he regularly does take stems in the mix outside the box for analogue processing… but it comes with a challenge.

"When mixing entirely in the box, you are much less likely to have internal delay problems," he says, pointing out that there are some inherent delays that occur – especially if objects and bed tracks aren't planned in a certain way.

"First of all," he goes on, "we're a single machine, so it's possible to have a single machine playing back and capturing – but because of the DSP usage, and because of the routing that you might create, you can get delays within the system because the objects leave the source earlier than the bed.

"So, we do some delay offsets to make it work when we introduce an outboard piece of equipment such as EQ, compressor or reverb. And part of the reason why we do that is you just can't get that rich sound with a plug-in. It's just – nearly – there, and obviously I do use a lot of reverb plug-ins in all my mixes, but you know, to have a really big, fat, beautiful reverb on the outside is great. Therefore, we compensate for them, meaning that I do a lot of pre-delay calculations in my main reverbs, so the delay that's introduced by going out and coming back in again has been adjusted."

He's quick to add that before he prints, he always checks those delays. There may be other ways around it: "For instance, you could get a more powerful machine which cuts down some of it, you could have a dedicated capture machine playing into another Pro Tools session on a different machine, and then daisy-chain back from that to a rendering capture machine, but that's a very complicated system. And, you know, if you're looping in other audio formats such as Dante or anything else, you're going to move your audio.

"All of those processes have little quirks, you know, but you'd probably get used to them. We're used to doing it this way, so it doesn't freak us out if we have a bit of delay; we know how to correct it. And we always check it. We hear it in other mixes sometimes – for instance a guitar track that is like 'out of the pocket'. And that's what happens when a tiny amount of delay wasn't corrected properly."

All this complexity, though, adds up to a thoroughly mesmerising listening experience. And we mean that. It isn't simply a series of objects bouncing around your head, making sure you know you're listening to a high-tech immersive mix: the artistry involved in creating it is astounding.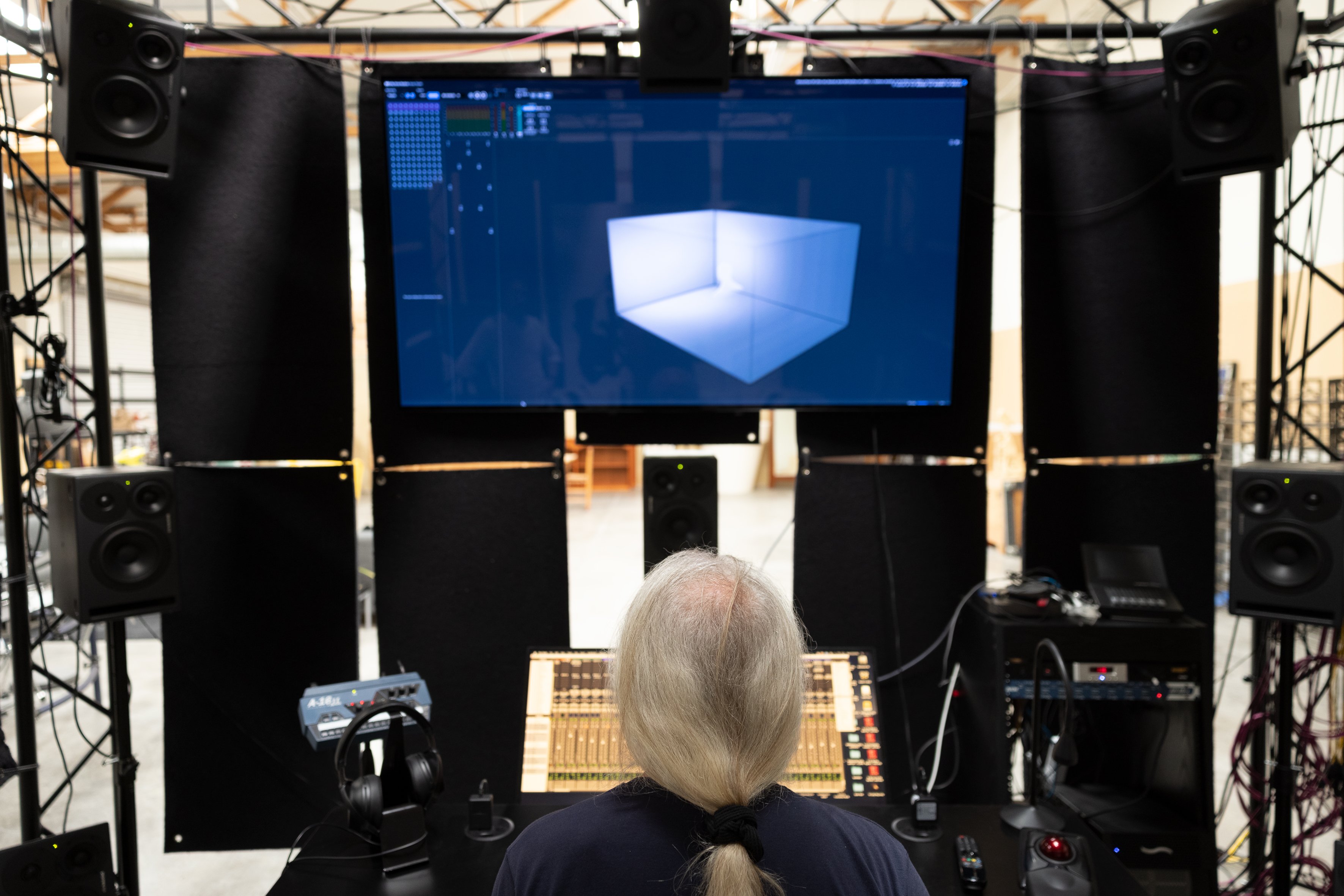 The canvas upon which Penny creates these musical tapestries is simple enough. It's a 3D box on a computer screen that contains varying numbers of little green balls, each representing a part of the multitrack recording. They fade in and out as instruments start and stop playing, sometimes gently drifting around the virtual space, and sometimes darting with the energy of a furious wasp.

Is there a temptation to fill the box with balls, and make them do all kinds of wacky things just to make the listener understand what the tech is capable of? Absolutely, says Penny: "I've had that happen a couple of times. I'd be working on something serious, and someone will come in and say, 'Man, you've got to move stuff'. So we do, and then at the end they say, 'There's too much moving'. My objective is to emotionally impact the listener. If you can create that experience, then the machine goes away and what lingers – it could be ten seconds after or for years to come – is that they've had this amazing experience."

If you've ever read the classic novel Flowers For Algernon, you'll have some idea of what going back to listening in stereo is like after hearing a full-fat, cherry-on-top Dolby Atmos mix of Rocket Man. Frankly, it ruins you a little.

The intro seems to physically surround you with buttery-smooth piano and vocals. The mellow 'oooo's and acoustic guitars gently bathe you in calmness. And those 'whooshes' soar up in front and then actually pass through you. "It's transcendental," says Penny. He has a gift for understatement.

Laughter is a common first-time immersive-listener reaction, he notes. Slack-jawed amazement is another. He even recounts a story of a journalist who full-on ugly-cried while listening to an Atmos mix of a Sting track. ("She just turned around and said, 'I can't believe it, I've never heard music like this'. Then she was up dancing for the next song!")

But it underlines the fact that even the best tech in the world is still just a tool – one that, if you use it correctly, can genuinely change people.

No wonder he loves his job…
Additional words: Kim Bang
Pictures: Henrik Kastenskov
Sign up to get more great articles
Nothing compares to the satisfaction of knowing – for a fact – that something is as good as it gets