A creative playground
The location for our rendezvous with Mazzaro is in his own home studio, which is clearly a creative space set up for tracking ideas in the writing process and arranging parts, rather than multitracking bands or orchestras. But given Steve's history with getting his hands on basically whatever musical instrument he could find, it was no surprise to find that he has a vast collection of guitars, basses and other stringed instruments, as well as electronic drums and keys for triggering a wealth of massive sound libraries on the computers via MIDI.

On the studio monitor side, Core 59 speakers handle his main left and right channels, and LYD speakers at the rear support surround productions. "I would sum up the listening experience of Dynaudio speakers as clear and neutral, but not in a bad way," Mazzaro says. "Any time I'm listening to stuff, I want to know what it sounds like, I don't want a lot of hype, and I really want to know how it's going to translate – and the Dynaudio speakers do translate very well."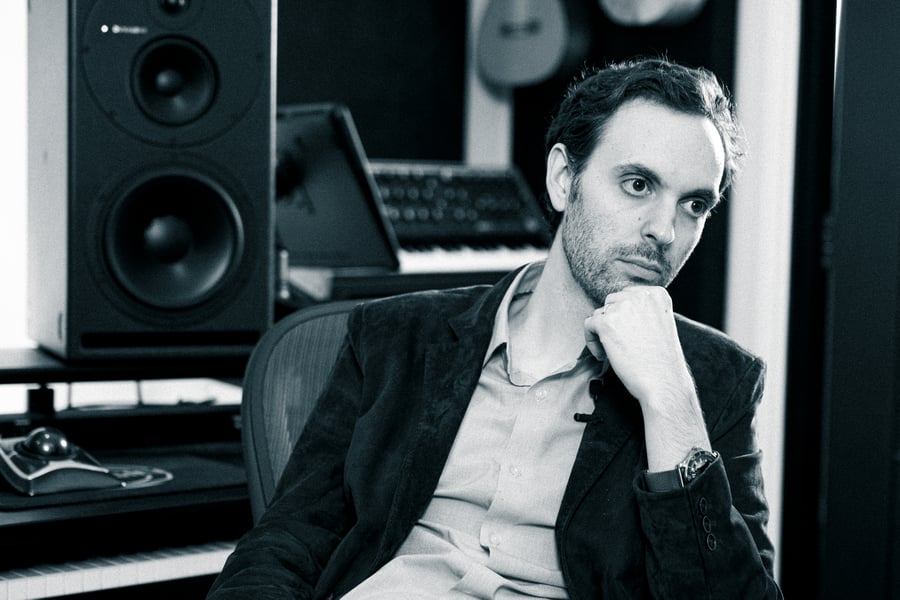 The main computer runs Cubase, as well as the already-mentioned sound libraries, and just above the main keyboard there's a second computer with a touchscreen. Mazzaro uses this for triggering a wealth of predefined shortcuts that support his workflow. It quickly becomes obvious that he has a host of tactile remote-control devices at his fingertips – and that he 'plays' those devices with just as much virtuosity as he does his musical instruments.

One of these devices is, of course a full-size, 88-key MIDI keyboard, which sits just below the desktop. Right above the keyboard is a Contour RollerMouse and a Trackball mouse. On the right-hand side there's a Stream Deck remote control, and on the left, a custom-built ChoiSauce MIDI fader controller along with his ARC USB – an advanced remote control for RME audio interfaces.
The 'Grumpy Kid' challenge
We decide to give Mazzaro a challenge: create a character theme for a petulant kid who will never exist, in an animated film that will never be made. But do it on the fly – right here and right now. He accepts immediately, and while he does spend some 30 seconds in silence with his eyes closed, imagining this made-up character, he completed the theme – fully orchestrated, mixed and mastered – in just 15 minutes and 9 seconds.

After his initial moment of silence, he starts to build up steam – messing around with a few chords in C-minor on the piano before alighting on a chord progression with the right vibe. And then it's as if the floodgates open, with Mazarro becoming increasingly inspired by the second. His fingers dance around the plethora of remote controls punching keyboard shortcuts, Steam Deck presets and the tilted touchscreen.

ChoiSauce faders and mice are handled with ease and elegance; it's obvious that this became second-nature to him long ago.
Surprisingly, he doesn't touch the remote piano controller for quite some time – instead simply copy/pasting, moving, deleting and drawing notes in Cubase MIDI tracks. It's much like you might imagine Mozart writing notes on paper and knowing exactly how they would sound without having to listen to it over and over. Once the chord progression is moulded to perfection on the piano, Mazzaro immediately starts breaking it down to parts, allocating different orchestral sounds. He prefers to start in the low-end of the frequency spectrum and does another round of splitting the MIDI information to new tracks, loading sound libraries and moving this way through the entire theme and frequency range. Again, this is mainly happening using the remote controls: swells, fade-ins, velocity-tweaking, composing, producing and engineering are all happening in real-time.

It already sounds amazing, and we could have called it a day, but at this point, Mazzaro is so deep into the process that he just keeps going – adding string arpeggios, doubling with a kid-like flute sound, and embellishing the end with a flourish of timpani and cymbals.

It was simply amazing to witness this seemingly endless creative energy that ignited once the task had been described and the challenge accepted.

The result: a six-second piece of 'unapproved music' that perfectly captures that scene in our imaginary film where the grumpy kid stomps down the hallway… and you instantly know trouble is waiting just around the corner.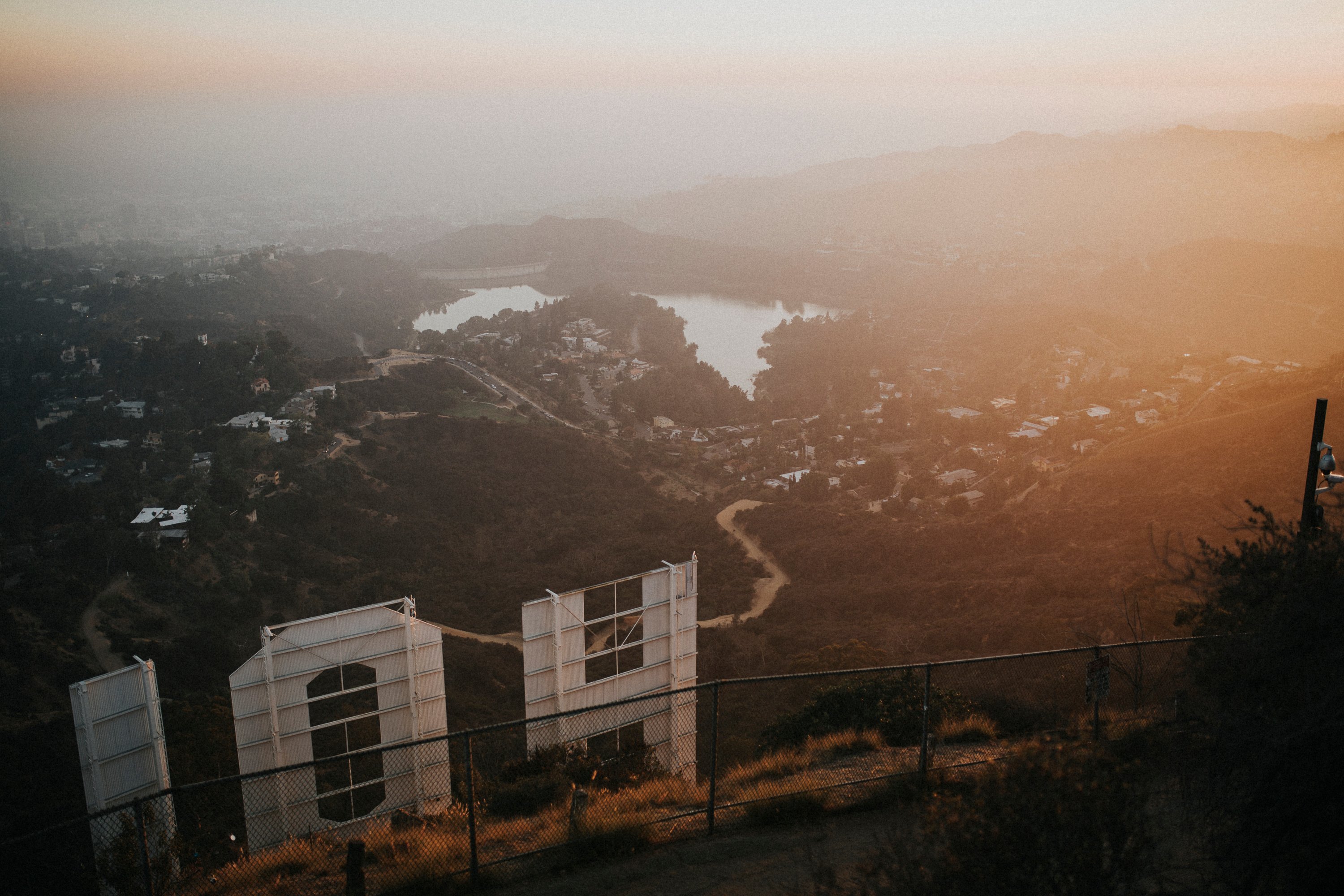 Character building
It's one thing to do a fun challenge for an imaginary, animated character. Doing it for major cinema productions is something entirely different. One of the big pictures Mazzaro worked on was Man of Steel, where he was able to write new material – sometimes based on taking Zimmer's themes and stretching them, writing suites of them and so on. Or sometimes piling into a room with all the other composers and coming up with stuff together.

A film score isn't like an album. You don't have a series of tracks – more a series of ideas that flow across the whole thing, ebbing and flowing with what's up on screen. "When you're writing a theme for a character, a lot of what you end up doing is just navigating through the film and piecing together their scenes to get a sense of the character arc," says Mazzaro. "So for instance, if it's a super-hero theme and the main character has a lot of trauma and the whole movie is about that trauma, there are a lot of chords and note movements and things that give certain emotions – so you'll gravitate towards a thing. Sometimes you'll have the instrumentation first, and you'll just write with that in mind. For a lot of scenes, you'll end up changing it all the time – even though it's the same concept or emotion."
Building sound stories
A lot of the time, he'll create the base of a theme and then explore it: a big version, a 'B-theme', little riffs and motifs. That all goes into the character's toolbox: "There's a lot of storytelling. There are so many little things that 99 per cent of people don't know that's in film music that we spend so much time trying to figure out. It's good storytelling, and it creates an arc."

Sometimes that storytelling is almost subliminal, coming from tiny musical cues. A pensive chord-change here, a little flourish there – always a variation on a central theme. It gently steers the viewer in the direction the character's emotions are facing. But sometimes, it's a much bigger beast. And big beasts are harder to fight.

Take Dunkirk, which has music throughout. No gaps. "Somebody on the team – and we all collectively agreed – had this idea where we would make the music constantly speed up. Like a Shepard tone, in rhythmic form," Mazzaro says. The aim was to create a relentless sense of tension: the music would get faster, the fastest bits would fade out, and different, slower patterns would replace them. Then the cycle would continue.

"The problem with that is, we've mapped the whole film out to get faster and faster. There's never a second of silence. When you're working on a film, they make a lot of edits. When they edited out a second in the middle, we had to re-do the entire film. Every single time they changed the film, we had to re-do everything. And this isn't just, like 'Oh, OK, just change the tempo'. No no no. It took hours, and then we'd have to plan on where the note would be at the current frame rate, to get to the next scene – but what tempo would that start at? It was pure agony!"
Removing the barriers
And that's where a solid workflow comes in. For guys like Steve Mazzaro – and probably most audio pros out there – creating optimised workflows is all about removing whatever barriers there may be that could block creative processes. Mazzaro has put a lot of effort into making his system all about shortcuts that can be triggered on remote-control devices.

But another piece of that puzzle is the choice of studio monitors, where he simply needs confidence that he can trust what he hears. Much like we also imagine that Mazzaro put a lot of effort into trying out a lot of sound libraries and instruments before settling on the ones that he now knows in great detail and feels sure he can trust to represent his ideas in the best way possible.

We don't mind merely representing the last piece in the playback chain in Mazzaro's creative temple. In fact, we're equally honoured and humbled that Core 59 and LYD speakers play a small role in the creation of the scores accompanying some of the biggest theatrical blockbusters in the world.

Oh, and in case you wonder how that 6-second 'grumpy kid character theme' sounds, you can hear it right here…
Follow Steve on Instagram here, and on Twitter here. Visit his website at www.stevemazzaro.com
Additional words: John Steward
Pictures: Henrik Kastenskov
Sign up to get more great articles
Nothing compares to the satisfaction of knowing – for a fact – that something is as good as it gets