The brand-new MT131 tweeter is equipped with the new coated textile dome, neodymium magnet system, 28mm aluminium voice-coil for providing a flatter frequency response and more detailed and natural reproduction.
Equipped with the new optimized MSP Magnesium Silicate Polymer (MSP) cone, 30mm aluminium voice-coil and aluminium basket, the brand-new MF132 woofer achieves greater linearity and excellent reliability.
The X232 is designed for the integration of an automotive stereo system comprising a pair each of the MT131 tweeters and MF132 woofers.
Component:

Diameter:

Mounting depth:

Frequency response:

Ajustable tweeter level:

Ajustable medium level:

Power rating (MRS/Max.):

Sensitivity (2V/1m):

Impedance:

Tweeter case:

Midrange og woofer basket:

Mounting hardware:

Supplied:

Finish: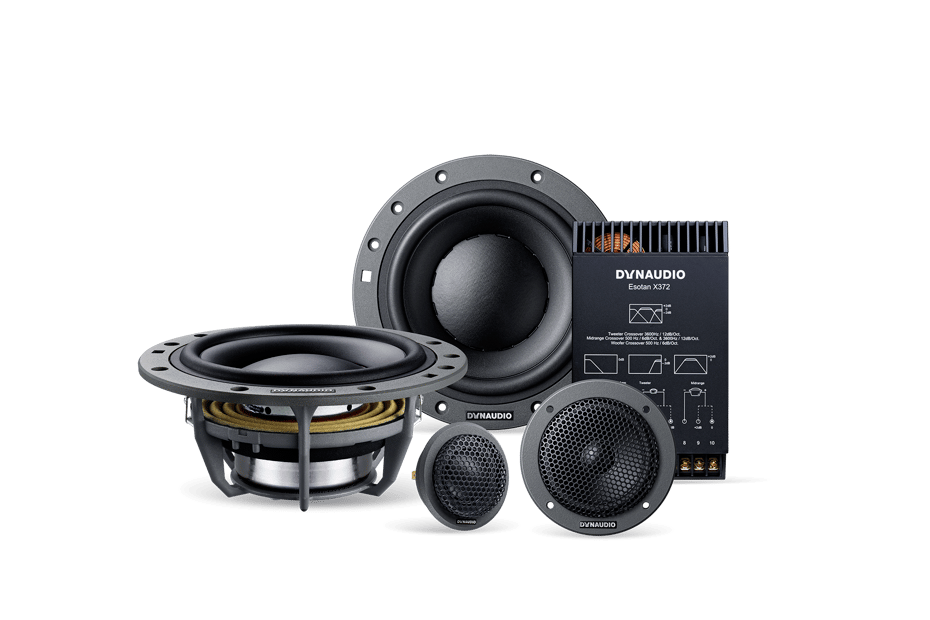 Esotan 372 MKII

3-way component system

165mm/6.5"

67mm/2.4"

50Hz-20kHz

0, -2dB

0, +2dB

150W/400W

86dB

4Ω

Aluminium

Aluminium

Included

Without woofer grille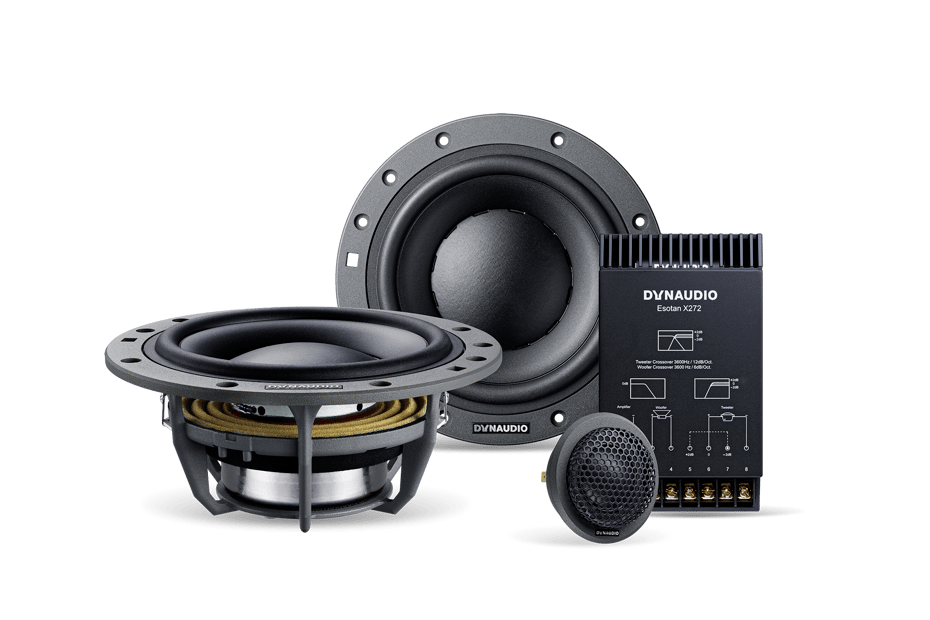 Esotan 272 MKII

2-way component system

165mm/6.5"

67mm/2.4"

50Hz-20kHz

0, -2dB

0, +2dB

150W/400W

86dB

4Ω

Aluminium

Aluminium

Included

Without woofer grille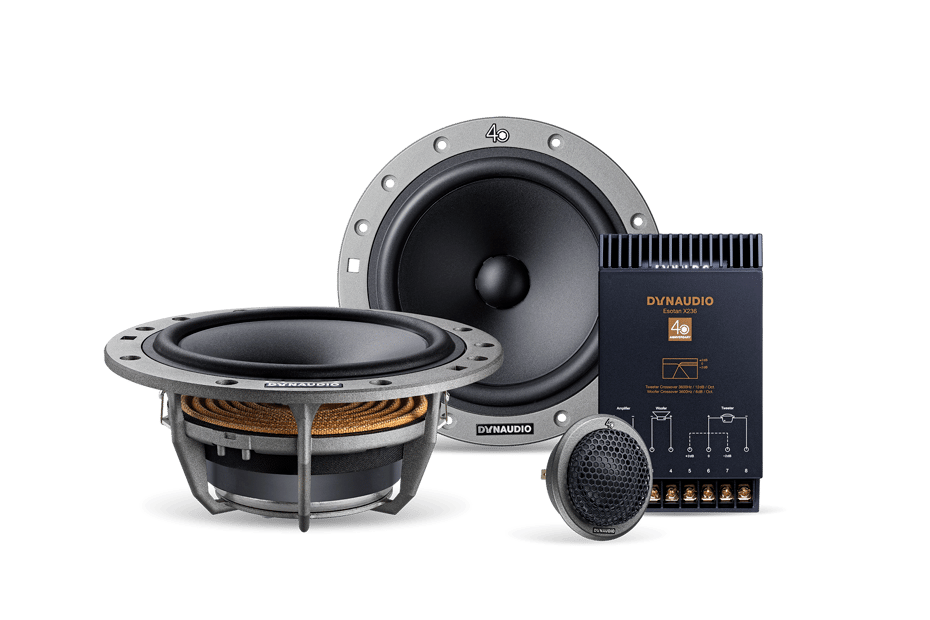 Esotan 236 MKI

2-way component system

165mm/6.5"

67mm/2.4"

60Hz-20kHz

0, -2dB

0, +2dB

80W/160W

89dB

4Ω

Aluminium

Included

Without woofer grille

Special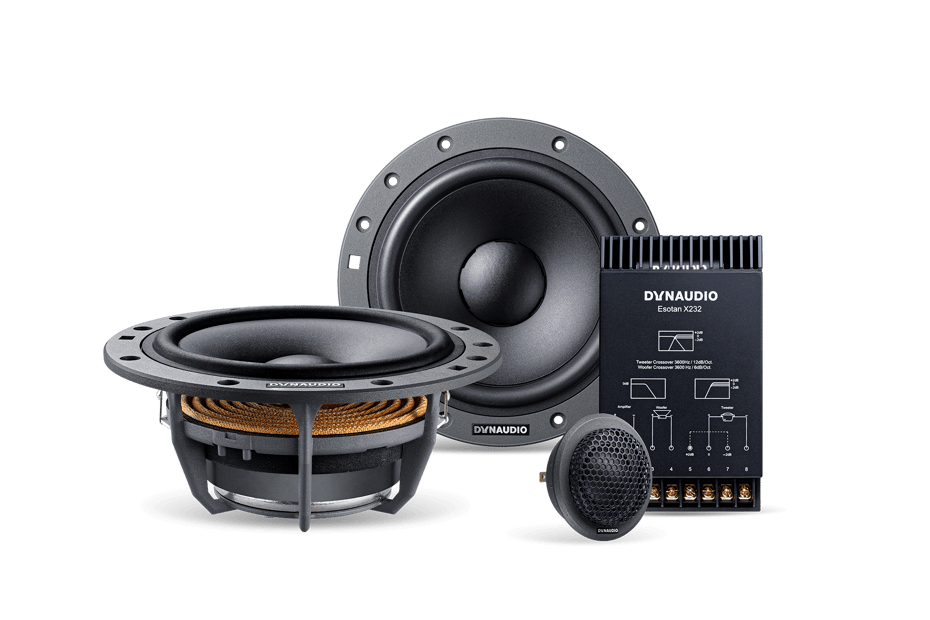 Esotan 232 MKII

2-way component system

165mm/6.5"

67mm/2.4"

60Hz-20kHz

0, -2dB

0, +2dB

60W/120W

86dB

4Ω

Aluminium

Included

Without woofer grille