Sub 600
Bass that works for you. You can connect the Sub 600 to any stereo preamp or AV receiver, and fine-tune the crossover point for maximum performance.
The Dynaudio Sub 600's high-performance 300W amplifier powers the 30cm driver in a sealed cabinet. It's designed to deliver serious weight, authority, punch and power for those critical thunderous movie moments, but remain supple, precise and musical enough to bring something extra to stereo music on your hi-fi.
It can connect to any AV receiver or stereo preamp, and you can fine-tune the satellite speakers' crossover point (flat, 60Hz or 80Hz) via a selectable high-pass filter to ensure seamless integration with the rest of your system, whatever size or configuration you're using.
And because the sub takes the real heavy lifting away from the other speakers in your set-up, they can do their job under less low-frequency strain – meaning even better midrange performance and improved soundstaging.
You can even link more than one sub together in a master/slave configuration. Why? To better avoid room nodes and deliver a much less directional performance in the bass, while providing even more headroom for when things get hectic on-screen or in your music.
Status

Discontinued

Segment

Home

Range

Subwoofers

Type

Subwoofer

Analog inputs

1x RCA LFE, 2x RCA stereo

Analog outputs

1x RCA Slave out, 2x RCA SAT out

Amplifier Power (Watt)

300W

AC Power Input

100-120 V/200-240 V 50/60 Hz

Max Stand-by Power Consumption (Watt)

0,5

Max Power Consumption (Watt)

325

Lower Cutoff (Hz @85 dB +/- 3 dB)

18

Upper Cutoff (Hz @ 85dB +/- 3 dB)

250

Box Principle

Sealed

Low pass filter

50Hz-150Hz

High pass filter

Flat / 60 Hz / 80 Hz

Phase adjustment

0/180 degrees

Woofer

30 cm MSP

Weight kg

21

Weight lbs

46 2/8

Width mm

350

Height mm

370

Depth mm

420

Width inches

13 6/8

Height inches

14 5/8

Depth inches

16 4/8

Width mm incl. feet/grill

350

Height mm incl. feet/grill

370

Depth mm incl. feet/grill

435

Width inches incl. feet/grill

13 6/8

Height inches incl. feet/grill

14 5/8

Depth inches incl. feet/grill

17 1/8

Grille

Black
Find a dealer
Find your nearest Dynaudio dealer and pay them a visit today, or sign up for a listening session.
Ask for our Dynaudio specialist
{specialistName}
{description}
Status:

Segment:

Range:

Type:

Analog inputs:

Analog outputs:

Amplifier Power (Watt):

AC Power Input:

Max Stand-by Power Consumption (Watt):

Max Power Consumption (Watt):

Lower Cutoff (Hz @85 dB +/- 3 dB):

Upper Cutoff (Hz @ 85dB +/- 3 dB):

Box Principle:

Low pass filter:

High pass filter:

Phase adjustment:

Woofer:

Weight kg:

Weight lbs:

Width mm:

Height mm:

Depth mm :

Width inches:

Height inches:

Depth inches:

Width mm incl. feet/grill:

Height mm incl. feet/grill:

Depth mm incl. feet/grill:

Width inches incl. feet/grill:

Height inches incl. feet/grill:

Depth inches incl. feet/grill:

Grille: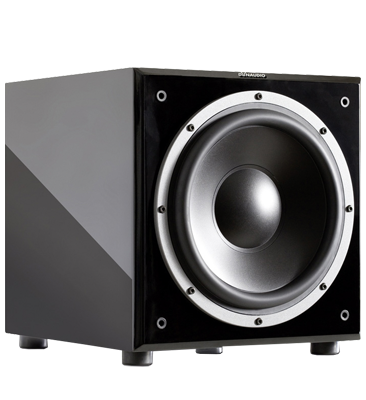 Sub 600

Discontinued

Home

Subwoofers

Subwoofer

1x RCA LFE, 2x RCA stereo

1x RCA Slave out, 2x RCA SAT out

300W

100-120 V/200-240 V 50/60 Hz

0,5

325

18

250

Sealed

50Hz-150Hz

Flat / 60 Hz / 80 Hz

0/180 degrees

30 cm MSP

21

46 2/8

350

370

420

13 6/8

14 5/8

16 4/8

350

370

435

13 6/8

14 5/8

17 1/8

Black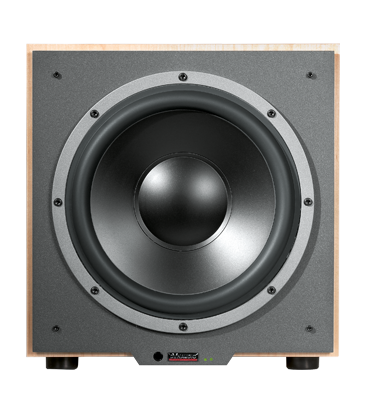 Sub 500

Discontinued

Home

Subwoofers

Subwoofer

1x RCA, 1x XLR

1x RCA, 1x XLR

250W

100-120 V/200-240 V 50/60 Hz

0,5

18

250

Sealed

Flat / 60 / 80 / 100 Hz

0/90/180/280 degrees

30 cm MSP

30,6

67 4/8

360

378

568

14 1/8

14 7/8

22 3/8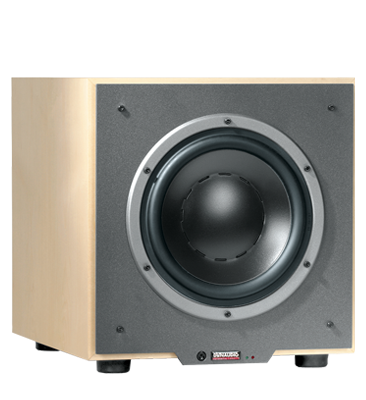 Sub 300

Discontinued

Home

Subwoofers

Subwoofer

1x RCA, 1x XLR

1x RCA, 1x XLR

200W

100-120 V/200-240 V 50/60 Hz

0,5

25

250

Ported

Flat / 60 / 80 / 100 Hz

0/90/180/280 degrees

24 cm MSP

19,1

42 1/8

320

338

466

12 5/8

13 2/8

18 3/8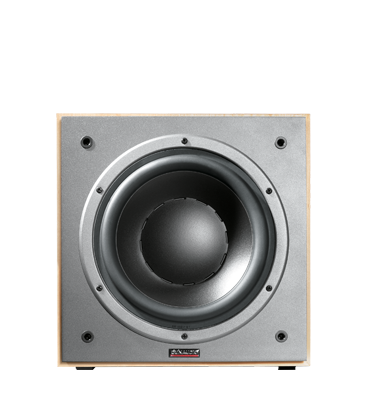 Sub 250

Discontinued

Home

Subwoofers

Subwoofer

1x RCA LFE, 2x RCA stereo

1x RCA Slave out, 2x RCA SAT out

200W

100-120 V/200-240 V 50/60 Hz

0,5

29

250

Sealed

50Hz-150Hz

Flat / 60 Hz / 80 Hz

0/180 degrees

24 cm MSP

10

22

289

294

318

11 3/8

11 5/8

12 4/8

266

271

271

10 4/8

10 5/8

10 5/8

Black, Grey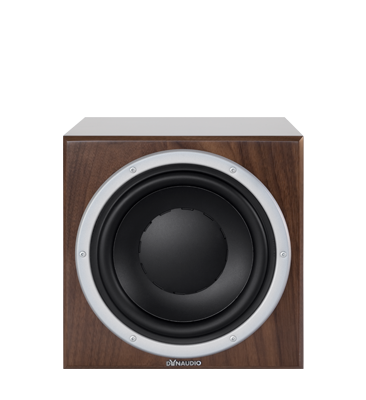 Sub 250 II

Discontinued

Home

Subwoofers

Subwoofer

1x RCA LFE, 2x RCA stereo

1x RCA Slave out, 2x RCA SAT out

200W

100-120 V/200-240 V 50/60 Hz

0,5

29

250

Sealed

50Hz-150Hz

Flat / 60 Hz / 80 Hz

0/180 degrees

24 cm MSP

7,2

15 7/8

266

271

308

10 4/8

10 5/8

12 1/8

266

271

323

10 4/8

10 5/8

12 6/8

Black, Grey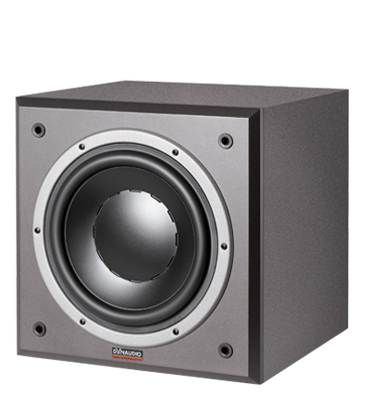 Sub 250 SAT

Discontinued

Home

Subwoofers

Subwoofer

1x RCA LFE, 2x RCA stereo

1x RCA Slave out, 2x RCA SAT out

200W

100-120 V/200-240 V 50/60 Hz

0,5

29

250

Sealed

50Hz-150Hz

Flat / 60 Hz / 80 Hz

0/180 degrees

24 cm MSP

10

22

289

294

318

11 3/8

11 5/8

12 4/8

266

271

323

10 4/8

10 5/8

12 6/8

Black, Grey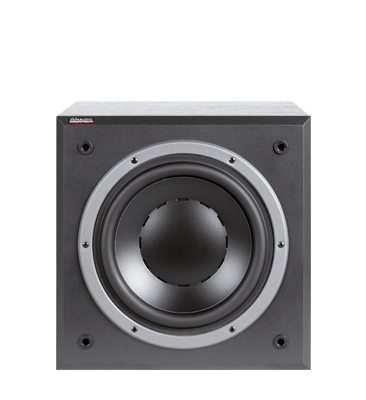 Sub 250MC

Discontinued

Home

Subwoofers

Subwoofer

1x RCA LFE, 2x RCA stereo

1x RCA Slave out, 2x RCA SAT out

200W

100-120 V/200-240 V 50/60 Hz

0,5

29

250

Sealed

50Hz-150Hz

Flat / 60 Hz / 80 Hz

0/180 degrees

24 cm MSP

10

22

289

294

318

11 3/8

11 5/8

12 4/8

266

271

323

10 4/8

10 5/8

12 6/8

Black, Grey