Sub 250MC
The first Dynaudio Multimedia models were showcased at the CES 2007: The compact MC 15 active loudspeaker and the matching Sub 250MC subwoofer.
Incorporating a subwoofer to augment the low frequency performance of any desktop or multimedia loudspeaker system offers an additional benefit: by reducing the strain on the speakers in terms of reproducing extreme bass information, the overall quality of midrange frequencies and the soundstage reproduction in general are greatly improved.

The high-pass filter on the Sub 250MC crossover enhances the general performance and imaging of the main speakers by reducing inter-modulation distortion. The Sub 250MC model is the most compact sub-bass solution from Dynaudio.
Utilizing its powerful 10" woofer in a sealed enclosure that measures less than a cubic metric foot, the Sub 250MC delivers a very high level of performance in multi-channel or sub/sat multimedia applications where only a modest sized subwoofer would fit.

Incorporating a 140 Watt amplifier, its back panel features a selectable gain setting, a variable low-pass Filter (50 Hz to 150 Hz), and a selectable phase switch (0º or 180º). There is one LFE RCA input and output, as well as an RCA SAT/SUB Input and an RCA SAT output.
Status

Discontinued

Segment

Home

Range

Subwoofers

Type

Subwoofer

Analog inputs

1x RCA LFE, 2x RCA stereo

Analog outputs

1x RCA Slave out, 2x RCA SAT out

Amplifier Power (Watt)

200W

AC Power Input

100-120 V/200-240 V 50/60 Hz

Max Stand-by Power Consumption (Watt)

0,5

Lower Cutoff (Hz @85 dB +/- 3 dB)

29

Upper Cutoff (Hz @ 85dB +/- 3 dB)

250

Box Principle

Sealed

Low pass filter

50Hz-150Hz

High pass filter

Flat / 60 Hz / 80 Hz

Phase adjustment

0/180 degrees

Woofer

24 cm MSP

Weight kg

10

Weight lbs

22

Width mm

289

Height mm

294

Depth mm

318

Width inches

11 3/8

Height inches

11 5/8

Depth inches

12 4/8

Width mm incl. feet/grill

266

Height mm incl. feet/grill

271

Depth mm incl. feet/grill

323

Width inches incl. feet/grill

10 4/8

Height inches incl. feet/grill

10 5/8

Depth inches incl. feet/grill

12 6/8

Grille

Black, Grey
Find a dealer
Find your nearest Dynaudio dealer and pay them a visit today, or sign up for a listening session.
Ask for our Dynaudio specialist
{specialistName}
{description}
Status:

Segment:

Range:

Type:

Analog inputs:

Analog outputs:

Amplifier Power (Watt):

AC Power Input:

Max Stand-by Power Consumption (Watt):

Max Power Consumption (Watt):

Lower Cutoff (Hz @85 dB +/- 3 dB):

Upper Cutoff (Hz @ 85dB +/- 3 dB):

Box Principle:

Low pass filter:

High pass filter:

Phase adjustment:

Woofer:

Weight kg:

Weight lbs:

Width mm:

Height mm:

Depth mm :

Width inches:

Height inches:

Depth inches:

Width mm incl. feet/grill:

Height mm incl. feet/grill:

Depth mm incl. feet/grill:

Width inches incl. feet/grill:

Height inches incl. feet/grill:

Depth inches incl. feet/grill:

Grille: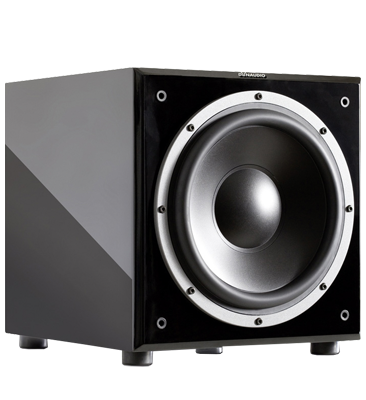 Sub 600

Discontinued

Home

Subwoofers

Subwoofer

1x RCA LFE, 2x RCA stereo

1x RCA Slave out, 2x RCA SAT out

300W

100-120 V/200-240 V 50/60 Hz

0,5

325

18

250

Sealed

50Hz-150Hz

Flat / 60 Hz / 80 Hz

0/180 degrees

30 cm MSP

21

46 2/8

350

370

420

13 6/8

14 5/8

16 4/8

350

370

435

13 6/8

14 5/8

17 1/8

Black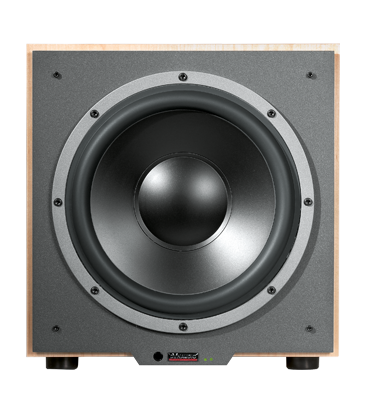 Sub 500

Discontinued

Home

Subwoofers

Subwoofer

1x RCA, 1x XLR

1x RCA, 1x XLR

250W

100-120 V/200-240 V 50/60 Hz

0,5

18

250

Sealed

Flat / 60 / 80 / 100 Hz

0/90/180/280 degrees

30 cm MSP

30,6

67 4/8

360

378

568

14 1/8

14 7/8

22 3/8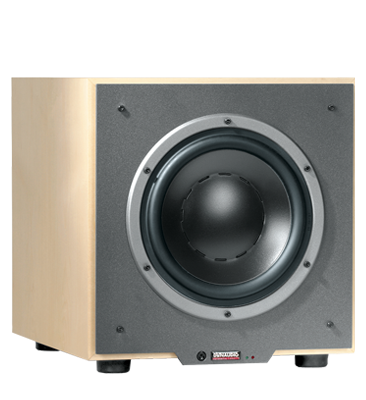 Sub 300

Discontinued

Home

Subwoofers

Subwoofer

1x RCA, 1x XLR

1x RCA, 1x XLR

200W

100-120 V/200-240 V 50/60 Hz

0,5

25

250

Ported

Flat / 60 / 80 / 100 Hz

0/90/180/280 degrees

24 cm MSP

19,1

42 1/8

320

338

466

12 5/8

13 2/8

18 3/8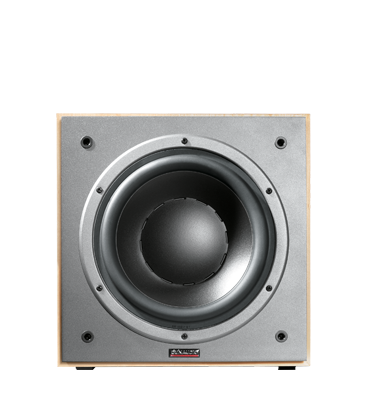 Sub 250

Discontinued

Home

Subwoofers

Subwoofer

1x RCA LFE, 2x RCA stereo

1x RCA Slave out, 2x RCA SAT out

200W

100-120 V/200-240 V 50/60 Hz

0,5

29

250

Sealed

50Hz-150Hz

Flat / 60 Hz / 80 Hz

0/180 degrees

24 cm MSP

10

22

289

294

318

11 3/8

11 5/8

12 4/8

266

271

271

10 4/8

10 5/8

10 5/8

Black, Grey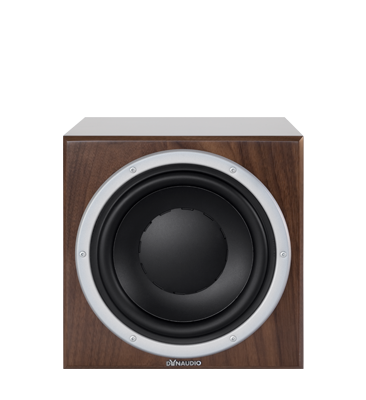 Sub 250 II

Discontinued

Home

Subwoofers

Subwoofer

1x RCA LFE, 2x RCA stereo

1x RCA Slave out, 2x RCA SAT out

200W

100-120 V/200-240 V 50/60 Hz

0,5

29

250

Sealed

50Hz-150Hz

Flat / 60 Hz / 80 Hz

0/180 degrees

24 cm MSP

7,2

15 7/8

266

271

308

10 4/8

10 5/8

12 1/8

266

271

323

10 4/8

10 5/8

12 6/8

Black, Grey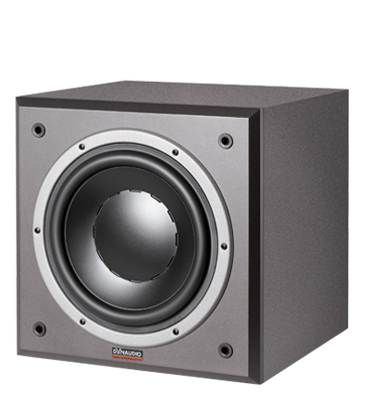 Sub 250 SAT

Discontinued

Home

Subwoofers

Subwoofer

1x RCA LFE, 2x RCA stereo

1x RCA Slave out, 2x RCA SAT out

200W

100-120 V/200-240 V 50/60 Hz

0,5

29

250

Sealed

50Hz-150Hz

Flat / 60 Hz / 80 Hz

0/180 degrees

24 cm MSP

10

22

289

294

318

11 3/8

11 5/8

12 4/8

266

271

323

10 4/8

10 5/8

12 6/8

Black, Grey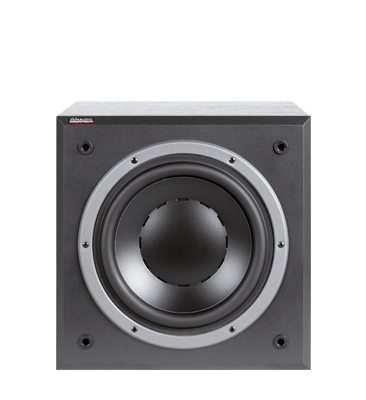 Sub 250MC

Discontinued

Home

Subwoofers

Subwoofer

1x RCA LFE, 2x RCA stereo

1x RCA Slave out, 2x RCA SAT out

200W

100-120 V/200-240 V 50/60 Hz

0,5

29

250

Sealed

50Hz-150Hz

Flat / 60 Hz / 80 Hz

0/180 degrees

24 cm MSP

10

22

289

294

318

11 3/8

11 5/8

12 4/8

266

271

323

10 4/8

10 5/8

12 6/8

Black, Grey