Focus 10
You know what they say about good things and small packages…
Our compact speakers have been raising eyebrows with their performance for more than 40 years. The smallest member of the Focus family will send them skyward once again.
Focus 10 is more than just a pair of active loudspeakers. It's a complete music system, packed from top to bottom with the technology that's taken Dynaudio to legendary status – allied with the most cutting-edge wireless features we could think of. And we thought of a lot.
Streaming is placed front and centre. With Spotify Connect, Tidal Connect, Apple AirPlay 2, Google Chromecast, Roon, Bluetooth and local network capabilities on board, Focus 10 can play literally anything stored in digital form, from anywhere you can access it – online or on a networked hard-drive at home. Hundreds of millions of tracks, all accessible at the touch of a finger on your phone or tablet.
Thanks to their built-in WiSA technology, the speakers will also connect wirelessly to a compatible TV or USB dongle – doing away with the need for bulky home cinema electronics and freeing-up space on your equipment rack for something other than yet another black rectangle.
And the beauty is, it's all so simple. Minimal set-up time, only two cables for the wall-plugs and an elegant, intuitive app to customise, set presets and more. Going from unboxing to hearing true audiophile sound has never been this quick or easy.
A new way to listen
'Active' doesn't mean one single amplifier per speaker. It means one single amplifier per driver. For Focus 10, that means two each. Why an amp for each individual tweeter and mid/bass unit? Because that gives us more control over their performance. And that means each driver sounds as good as it possibly can, with no compromise.
It's all kept in check with sophisticated DSP (digital signal processing) tech. We took all the lessons we learned while creating our award-winning Focus XD, Xeo, LYD and Core ranges and produced a system that's as effective as it is simple to use. Tell the speakers where they are in your room (near a wall, in a corner or in free space) by choosing the appropriate option in the Dynaudio app, and they'll optimise their performance for that position. If you want to delve deeper into calibration there's optional Dirac Live technology for completely bespoke results.
Even the magnetic grille is smart. Focus 10 has specific EQ settings for when it's in use or not (you'll know it's doing its thing when you see the light glow blue briefly).
There's brawn to go with the brains, too. With a total of 390W of class-D Pascal amplification under the hood in each speaker (110W for the tweeter and 280W for the woofer), Focus 10 is primed and ready to fill even a midsize room with high-quality sound. In fact, we'd say they pack more punch than a speaker of their size has any right to.
There's even an automatic failsafe system to ensure the speakers aren't damaged when cranked to neighbour-bothering levels: a bespoke sliding high-pass filter reduces woofer excursion as the volume rises. Clever.
Classic Dynaudio drivers
The drivers themselves are every bit as impressive as the technology that feeds them.
Up top is a 28mm Cerotar soft-dome tweeter. It uses techniques and materials developed during the creation of our acclaimed Confidence, Special Forty and Core ranges – including the Hexis inner dome (which sits just under the diaphragm and refines airflow behind the playing surface to smooth the frequency response and reduce unwanted resonances). The optimised magnet system uses a strontium carbonate Ferrite+ ceramic design to increase tweeter sensitivity – which brings incredible detail and a sweet, natural treble response. That means an extremely low level of listener fatigue… which means you can listen for longer. Always a good thing.
The 14cm Esotec+ mid/bass driver is the best we've ever created in this size chassis. We created it using experience gained while developing the new Contour series – so to say it has pedigree is something of an understatement. Its new surround and improved magnet system create an extended throw length, which extends the frequency response at lower frequencies while hanging on to its stellar midrange performance. And because the box is closed, we've been able to extend that low-frequency performance down to trouser-flapping depths.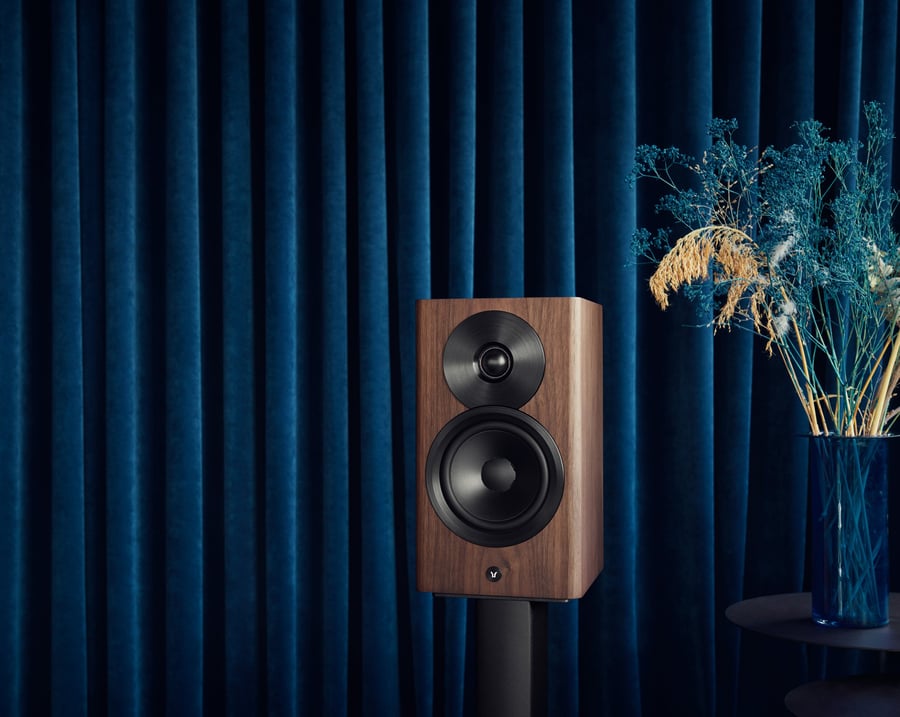 Looks that thrill
Focus 10 wouldn't be a Dynaudio speaker if it didn't look incredible. It's available in four beautiful finishes – Blonde Wood, Walnut Wood, Black High Gloss and White High Gloss – each developed to complement real-world living spaces.
After all, not everyone wants to re-arrange their living-room around their speakers.
Then there are the little touches you might not notice at first. The brushed anodised aluminium cover rings on the tweeter and mid/bass driver. The discreet Dynaudio logo on the grille's aluminium top. The light on the front of the speaker, which glows gently in different colours to tell you what's happening. Even the backplate has been given special treatment.
Focus 10 is true Danish high-end hi-fi, made wireless. If your raised eyebrows had eyebrows, they'd be raised as well. It's time to listen to something new…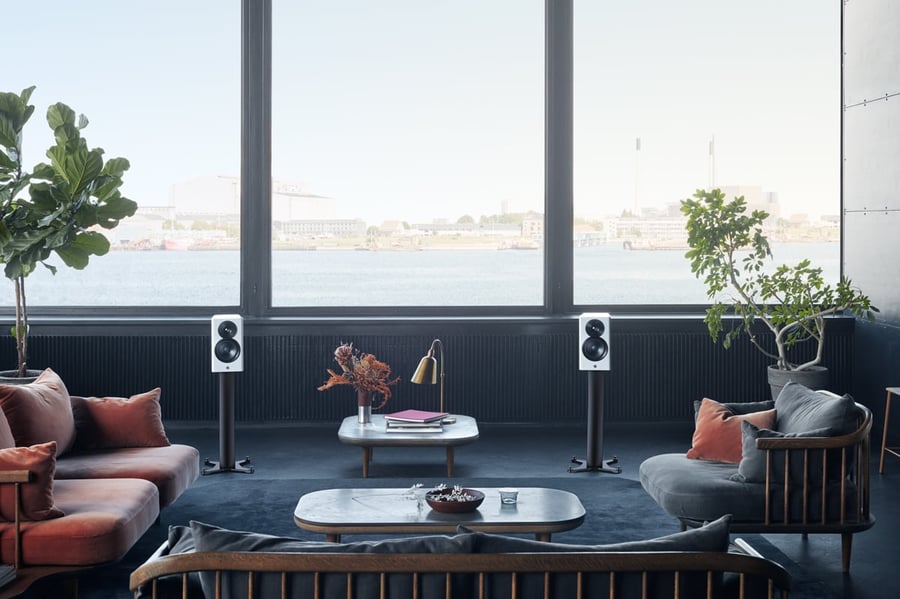 Focus's amplifiers are based on the same technology we use in our Core range of professional reference monitors – including the room-compensation algorithms. That means you can get closer than ever to what the artists heard in the studio.
If you can get it online, you can stream it to Focus 10. A royal flush of services – including Spotify Connect, Tidal Connect, Apple AirPlay 2, Google Chromecast and Roon – bring millions of hi-fi-quality tracks directly to your living room.
From the soft-dome tweeter with Hexis, to the MSP mid/bass driver with its signature aluminium voice-coil, Focus 10 doesn't stray from its legendary roots. Modern design, classic performance.
Clean, elegant, contemporary and sleek. We think speakers should be designed for the people who use them, which is why you'll only find fine, honest materials and finishes: Black High Gloss, White High Gloss, Blonde Wood and Walnut Wood.
Status

Current

Segment

Home

Range

Focus

Type

Bookshelf

Analog inputs (Primary)

2x RCA

Digital inputs (Primary)

1x Toslink, 1x RCA

Analog outputs (Primary)

1x Sub RCA, 1x Trigger

Digital outputs (Primary)

1x RCA (to Client)

Digital inputs (Client)

1x RCA (from Primary)

Wireless inter-speaker connection

WiSA (Up to 24-bit/96kHz)

Wired inter-speaker connection

RCA (24-bit/192kHz)

Network

Wi-Fi, Ethernet

Bluetooth

4,2

Streaming

Roon, Airplay2, Chromecast, Tidal Connect, Spotify Connect, Qplay, UPnP

Amplifier Power Woofer (Watt)

280

Amplifier Power Tweeter (Watt)

110

AC Power Input

100-240V 50/60Hz

Max Stand-by Power Consumption (Watt)

2

Max Power Consumption (Watt)

280

Lower Cutoff (Hz @85 dB +/- 3 dB)

43

Upper Cutoff (kHz @ 85dB +/- 3 dB)

22

Lower Cutoff Dynamic (Hz @ -6 dB)

22

Upper Cutoff Dynamic (kHz @ -6 dB)

36

Box Principle

Sealed

Crossover

2-way DSP-based

Crossover Frequency (Hz)

2200 Hz

Tweeter

28mm Cerotar soft dome with Hexis

Midrange/Woofer

14 cm MSP

Weight kg

7,5

Weight lbs

16 4/8

Width mm

180

Height mm

315

Depth mm

261

Width inches

7 1/8

Height inches

12 3/8

Depth inches

10 2/8

Width mm incl. feet/grill

180

Height mm incl. feet/grill

315

Depth mm incl. feet/grill

276

Width inches incl. feet/grill

7 1/8

Height inches incl. feet/grill

12 3/8

Depth inches incl. feet/grill

10 7/8

Speakers per packaged box

2

Finishes

Black HG, White HG, Blonde Wood, Walnut Wood

Grille

Black magnetic Smart Grille plus auto-sensing EQ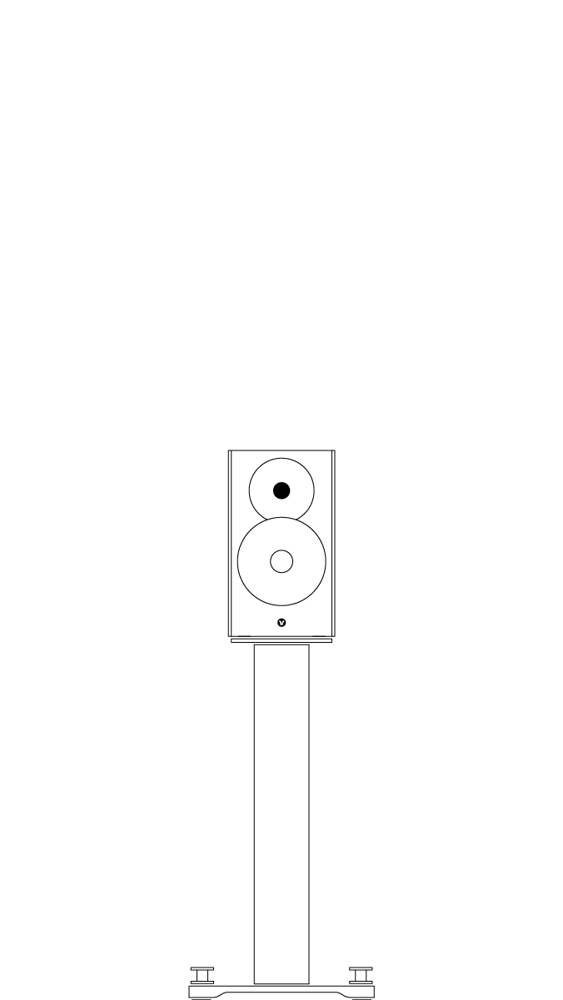 "
In a way, the Focus 10 is also like an iceberg. What listeners don't see, is what matters far more than what's visible to the naked eye."
---
Audiophile Style took the Focus 10 for a spin.

"The Focus 10 features classic Dynaudio aesthetic lines, but even more importantly contains an "engine" capable of very high performance (...) the real secret sauce of the Focus 10 is hidden under the hood."
"
A loudspeaker from Dynaudio feels like an Audi, a BMW or a Mercedes: it soothes and stimulates at the same time. Perhaps this really is a system for life and – in that case – it is practically a steal."
---
Focus 10 impresses yet another German publication, with Hifi Test issuing a 5-star review, breaking out the car metaphors in concluding that:

"What may sound like a contradiction is actually not. Because the calming effect that emanates from the Dynaudio Focus 10 in no way means that it cannot play dynamically, even thrillingly - on the contrary. Dynaudio manages exactly this balancing act with this loudspeaker, which, by the way, can replace an entire system."
"It's a large-scale performance – the like of which we wouldn't expect from smaller speakers – giving you a real concert hall experience."
---
FWD Magazine got their hands on a pair of Focus 10, praising both its all-in-one simplicity, as well as the impressive soundstage.

"Because you don't need anything else, a pair of Focus 10 speakers are of particular interest to people looking for an
all-in-one solution with an uncompromising high-end sound. They sound like genuine, high-end Dynaudios (...). There is a lot of functionality, but at the same time it all remains very user-friendly. Indeed, it's everything you need."
Best of high end, Belgium
"A true active universalist."
---
Focus 10 has Artur Evers convinced, landing a coveted "91% - excellent" distinction from Audio Test magazine.

"Dynaudio impressively proves that size is not only dependent on physical appearance with the really compact Focus 10 active loudspeaker. From the outside, the speaker may seem inconspicuous, but it can play with a lot of power without sacrificing sensitivity. The set-up is child's play and the the Focus 10 also looks good. What more could you ask for!?"

"It's so much fun that we continue to jump through our Tidal HiFi Plus playlist for the next few hours, feeding the Focus 10 with electronic music, blues or classic rock. No genre, no piece of music can throw it off its game. A true active universalist."
Focus 10 - Addicted to Audio
---
Addicted to Audio's Matty Graham took Focus 10 for a spin, giving it a glowing review.

"The Dynaudio Focus 10 isn't merely a convenient lifestyle-oriented product - far from it. It's a bona fide, grown-up audiophile solution for those who have wholeheartedly embraced streaming as the preeminent way to enjoy glorious high-definition music. And if you haven't quite yet, the Focus 10 will also happily play with your existing sources as well."
Addicted to Audio , Australia
Find a dealer
Find your nearest Dynaudio dealer and pay them a visit today, or sign up for a listening session.
Ask for our Dynaudio specialist
{specialistName}
{description}
Status:

Segment:

Range:

Type:

Analog inputs (Primary):

Digital inputs (Primary):

Analog outputs (Primary):

Digital outputs (Primary):

Digital inputs (Client):

Wireless inter-speaker connection:

Wired inter-speaker connection:

Network:

Bluetooth:

Streaming:

Amplifier Power Woofer (Watt):

Amplifier Power midrange (Watt):

Amplifier Power Tweeter (Watt):

AC Power Input:

Max Stand-by Power Consumption (Watt):

Max Power Consumption (Watt):

Lower Cutoff (Hz @85 dB +/- 3 dB):

Upper Cutoff (kHz @ 85dB +/- 3 dB):

Lower Cutoff Dynamic (Hz @ -6 dB):

Upper Cutoff Dynamic (kHz @ -6 dB):

Box Principle:

Crossover:

Crossover Frequency (Hz):

Tweeter:

Midrange:

Midrange/Woofer:

Woofer:

Weight kg:

Weight lbs:

Width mm:

Height mm:

Depth mm :

Width inches:

Height inches:

Depth inches:

Width mm incl. feet/grill:

Height mm incl. feet/grill:

Depth mm incl. feet/grill:

Width inches incl. feet/grill:

Height inches incl. feet/grill:

Depth inches incl. feet/grill:

Speakers per packaged box:

Finishes:

Grille: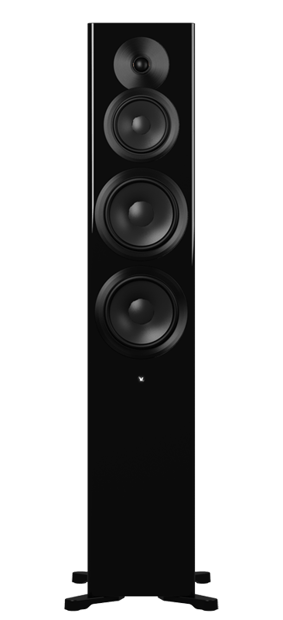 Focus 50

Current

Home

Focus

Floorstand

2x RCA

1x Toslink, 1x RCA

1x Sub RCA, 1x Trigger

1x RCA (to Client)

1x RCA (from Primary)

WiSA (Up to 24-bit/96kHz)

RCA (24-bit/192kHz)

Wi-Fi, Ethernet

4,2

Roon, Airplay2, Chromecast, Tidal Connect, Spotify Connect, Qplay, UPnP

280

280

110

100-240V 50/60Hz

2

280

20

22

18

36

Sealed

3-way DSP-based

390/4700 Hz

28mm Cerotar soft dome with Hexis

15 cm MSP

2x 18 cm MSP

33,5

73 7/8

215

1140

305

8 4/8

44 7/8

12

305

1187

401

12

46 6/8

15 6/8

1

Black HG, White HG, Blonde Wood, Walnut Wood

Black magnetic Smart Grille plus auto-sensing EQ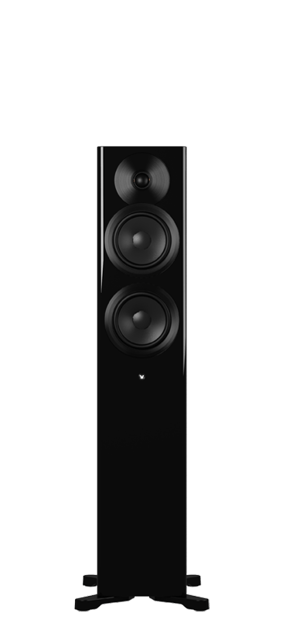 Focus 30

Current

Home

Focus

Floorstand

2x RCA

1x Toslink, 1x RCA

1x Sub RCA, 1x Trigger

1x RCA (to Client)

1x RCA (from Primary)

WiSA (Up to 24-bit/96kHz)

RCA (24-bit/192kHz)

Wi-Fi, Ethernet

4,2

Roon, Airplay2, Chromecast, Tidal Connect, Spotify Connect, Qplay, UPnP

280

280

110

100-240V 50/60Hz

2

280

30

22

18

36

Sealed

2.5-way DSP-based

(220)/2400 HZ

28mm Cerotar soft dome with Hexis

14 cm MSP

14 cm MSP

16,2

35 6/8

180

900

261

7 1/8

35 3/8

10 2/8

268

947

342

10 4/8

37 2/8

13 4/8

1

Black HG, White HG, Blonde Wood, Walnut Wood

Black magnetic Smart Grille plus auto-sensing EQ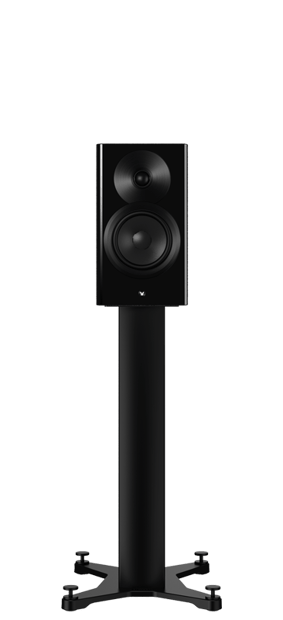 Focus 10

Current

Home

Focus

Bookshelf

2x RCA

1x Toslink, 1x RCA

1x Sub RCA, 1x Trigger

1x RCA (to Client)

1x RCA (from Primary)

WiSA (Up to 24-bit/96kHz)

RCA (24-bit/192kHz)

Wi-Fi, Ethernet

4,2

Roon, Airplay2, Chromecast, Tidal Connect, Spotify Connect, Qplay, UPnP

280

110

100-240V 50/60Hz

2

280

43

22

22

36

Sealed

2-way DSP-based

2200 Hz

28mm Cerotar soft dome with Hexis

14 cm MSP

7,5

16 4/8

180

315

261

7 1/8

12 3/8

10 2/8

180

315

276

7 1/8

12 3/8

10 7/8

2

Black HG, White HG, Blonde Wood, Walnut Wood

Black magnetic Smart Grille plus auto-sensing EQ