Junkie XL - the nom-de-plume of Dutch-born Tom Holkenborg - has been making remarkable music for several decades and uses only the sharpest-edge technologies. Holkenborg's breakthrough remix of Elvis Presley's 1968 single "A Little Less Conversation" for a 2002 Nike World Cup Commercial catapulted him into the spotlight when the song became a Number One hit in more than 20 countries. "For monitoring my stereo and surround mixes I rely on my Dynaudio Acoustics AIR 25 midfield systems," the gregarious artist/producer/remixer emphasizes. "I've had my 5.1-channel rig now for close to five years - left, center, right and surrounds are three-away active AIR 25s, with an Air Base-2 subwoofer - and use them on everything. They sound great!" The talented remixer was recently nominated for a 2009 Grammy® Best Remixed Recording, Non-Classical Award for his brilliant work on the song "4 Minutes (To Save The World)," by Madonna and featuring Justin Timberlake, who produced the orginal tracks for the album Hard Candy. He also remixed Eagles of Death Metal's "Don't Speak" for a Nike TV commercial Take It To The Next Level, directed by Guy Ritchie.
As Holkenborg recalls, "For the Madonna remix [of '4 Minutes'] I needed to play the track very loud; the AIR 25s handled that requirement very well. I had a lot of electronic elements in the remix that I needed to feel in my stomach, so I had to ensure that the monitors weren't overloading. AIR 25s are a great system to work on."
In addition to his remix work, the prolific artist also produces his own solo work, plus film scores and music for video, as well as independent productions. "What I have at Complete Hell, my project facility here in Venice Beach, [California]," Holkenborg continues, "produces a clear, even sound that translates extremely well to other environments, especially film stages. My monitoring system needs to be very versatile, so that I can go from a heavy remix date to an orchestral session without having to change anything in my composing and mixing room." As well as his work as a high-profile remixer, Holkenborg has created music for video games, including theme music for The Sims 2 and soundtracks for Forza Motorsport and Quantum Redshift, plus music for such films as Kingdom of Heaven, Domino and DOA: Dead or Alive.
The three-way AIR 25 Midfield Monitor houses a pair of 10-inch bass drivers, a 5.5-inch midrange and a 1.1-inch soft-dome HF tweeter. In addition to the system's unique 221 (two-to-one) design that integrates mid-range and HF technologies, the AIR 25 includes a quartet of 300 W power amplifiers. "The AIR 25 offers an effortless performance," the remixer stresses. "I love the option of using either a direct digital input from my [Digidesign] Pro Tools rig [up to 192 kHz via Dual Wire], or analog sources from my console or CD player."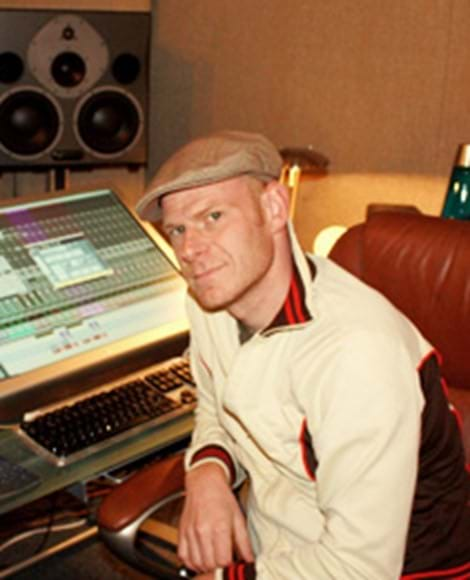 Sign up to get more great articles
Nothing compares to the satisfaction of knowing – for a fact – that something is as good as it gets