Bob Katz is nothing short of a living pro audio legend, having mastered 3 Grammy-winning albums and authored the book 'Mastering Audio: The Art and the Science', which is widely accepted as one of the milestones on the subject. Sound on Sound Magazine even referred to it as 'the definitive work on mastering'.
Yes, Bob Katz knows about audio – and he also knows that when he hears something out of the ordinary, he just has to get it.
That was what happened at AES 2016 in Los Angeles when Bob stepped into our demo and listening room, showcasing the new mastering speakers Evidence M5P. And before the show was over, he had made sure that the speakers' next destination would not be Denmark, but his studio in Florida.
Bob has quite a following on Facebook and decided to live-stream the entire process of installing his new speakers in Studio A. He also posted comments on his findings along the way, and answered a lot of incoming questions from audio fans all over the world.
And within this mix of live video streams, posts, comments, questions and answers there are so many great observations and so much shared knowledge that we simply had to gather and summarize every step from delivery to final installation.
Day 1 – Delivery and Unboxing
November 21st, 2016.
The Evidence M5P speakers are amazing in many ways, but portability is not one of its main features.
The stereo pair is delivered in three separate cradles – one for each speaker as well as one for the two speaker bases – and a lifter is absolutely mandatory to deliver the boxes.

Most impressive and accurate transient response I've heard from any speaker in my entire career.
Bob Katz,
In the second video (embedded below), Bob and his team of helpers unbox the speakers in his garage.
About halfway through the video, Bob elaborates on the speaker design and how we use the DDC (Dynaudio Directivity Control) to avoid reflections from the floor and ceiling.
Day 2 – Breaking in the Evidence
November 24th, 2016.
After the unboxing and a few days of rest, Bob announces on his Facebook page that both speakers are hooked up in the garage and fed with an 80 dB pink noise signal for 24 hours to make sure they are properly 'broken in' before going into the 'Holy Halls' aka Bob Katz' Mastering Studio A.

The low diffraction, perfect polar response and first order crossover break new ground.
Bob Katz,
Day 3 – Entering Studio A
November 25th, 2016.
The big day has finally arrived. The Evidence M5P speakers have now been broken in and are ready to be moved into Studio A.
This, however, is quite a task, and it turns out that it takes no less than one dolly wagon and 4 grown audio professionals wearing white cotton gloves to get one speaker from the garage and into the house.
Once in the house, Bob personally mounts the speaker bases, and when the first speaker is standing vertically, it now takes 5 audio engineers to carefully slide it on the carpet to its approximate position.
Each Evidence M5P is weighting in at 115 kg and obviously you want to be very careful not to tilt it over, so perhaps it's not that surprising that it takes some hands and efforts now that you really think about it...
Later on the 25th, Bob posted a few words about his first impression of Evidence M5P on Facebook:
"Dynaudios blew my mind. Most impressive and accurate transient response I've heard from any speaker in my entire career. The low diffraction, perfect polar response and first order crossover break new ground. More later after I dial them in."

Buying new speakers buys you a new music collection. When I first heard Confidence I felt an almost physical need to listen to all my music again. All of it.
Bob Katz,
Day 4 – Placement Perfection
November 26th, 2016.
When you pay as much attention to detail as Bob Katz does, you don't just settle for an approximately-optimal placement – or a near-perfect one…
You go all in and take whatever tool and measure necessary to get it absolutely and completely right! Watch the video and let Bob explain in more detail how he approaches this game of painstaking accuracy.
After the positioning, the speakers are being put through a LEDR test*, and shortly after Bob posted:

Just finished optimizing distance, angles, soundstage, depth and focus of the new Dynaudios. They throw a tremendous soundstage and the most amazing and coherent center image. Thanks to perfect component matching. Also passed the LEDR test best I've ever heard anywhere.
Bob Katz,
* The LEDR (Listening Environment Diagnostic Recording) test is often used by audiophiles to determine the imaging a set of speakers deliver. And for evaluating the imaging few would be better qualified than Bob, as he has mastered one of the CDs that are commonly used for conducting this particular test (Chesky Records Jazz Sampler & Audiophile Test CD). Bob also contributed an in-depth article on the subject in Stereophile.
Day 5 – Absolute Polarity
November 28th, 2016.
After a few days in Studio A, Bob has had the opportunity to listen more closely to his new Evidence M5Ps and he posted this observation:

This is incredible. For the first time in decades of professional listening I finally can distinctly and clearly and obviously hear absolute polarity differences. I guess I had to wait till I had a completely phase-coherent system like these new Dynaudios.
Bob Katz,
It is great honor to have a capacity like Bob Katz evaluate our speakers – and we are of course extremely proud that he finds them so great. But what made the biggest smile on our faces was his last comment about being able to make better mastering work than ever.
That is what it all comes down to eventually. Creating great music and making that music sound its absolutely best!
Stay Tuned for More…
With this summary of Bob Katz' installation of Evidence M5P in his mastering studio, we will bow out for now. But please do stay tuned, as we will definitely follow up with an even more in-depth interview with Bob when he has had a chance to use the speakers for a while.
We want to know more about his thoughts on these new speakers, but also pick his brain a bit on the general topic of high-end mastering. If you want to learn from someone, why not learn from the best?
UPDATE! Part 2 of Evidence M5P and Bob Katz has now been published.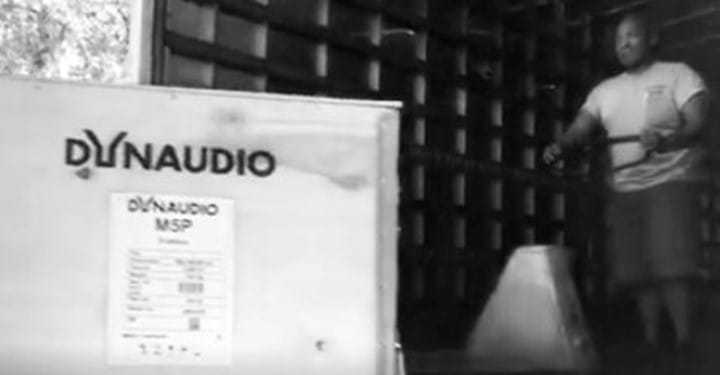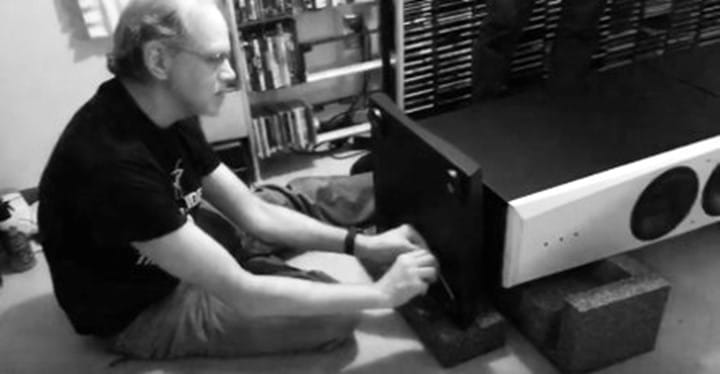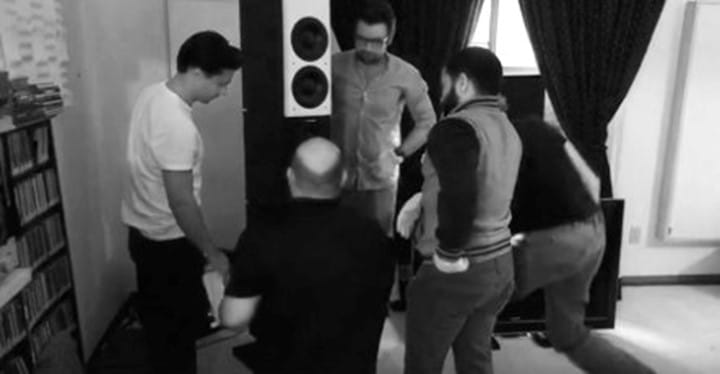 Sign up to get more great articles
Nothing compares to the satisfaction of knowing – for a fact – that something is as good as it gets