A small family
Originally, the Arbiter was developed exclusively for internal use only; however, the interest for this magnificent amplifier was overwhelming, and it was decided to produce a very limited batch of 50 complete sets of Arbiter amplifiers for the public.
Considering its rather large price tag, this rare amplifier sold surprisingly well and became a cult amplifier for the connoisseurs.
Due to its limited numbers, the Arbiter family has managed to retain much of its value on the second-hand market, and complete Arbiter sets in good condition have been seen traded for up to 100.000 EUR.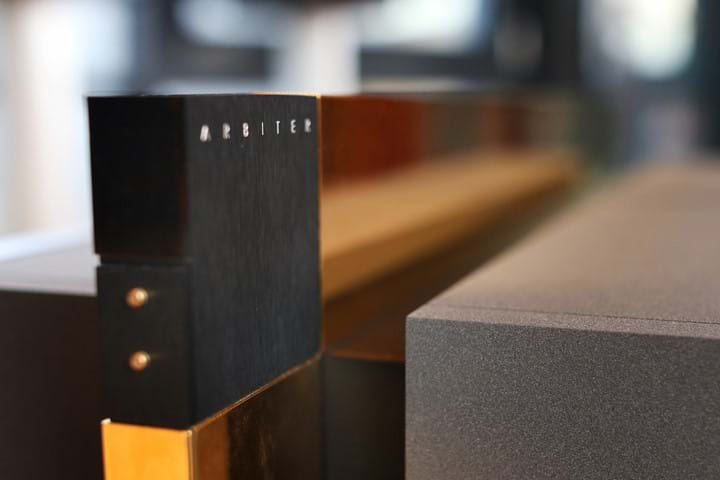 Its insides
Yet, the Arbiter is obviously more than simply history, as it is packed with remarkable technologies: a battery-powered design, more than 1.000Watt output power, a bandwidth from nearly DC to 300kHz, and one of the most elaborate volume controls ever created.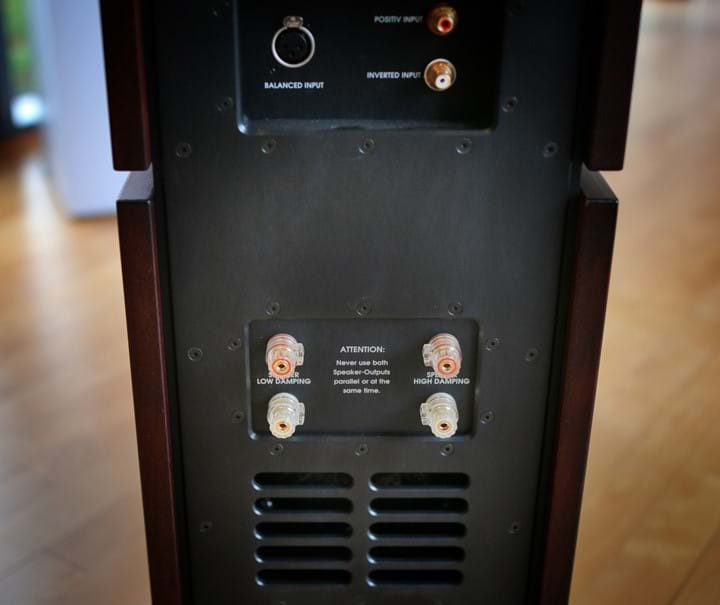 Impressive battery-power
With its battery-powered design, the Arbiter is free from any fluctuations in the power supply while avoiding the limiting effects of mains filters. The pre-amp Arbiter runs on lead-gel batteries charged before usage, which can keep it running for more than 12 hours. Huge high-grade capacitors with the capacity of 1 farad ensure the lowest impedance of the power supply.
Even the power-amp Arbiter is battery-powered in its input/driver stage, with only the current-delivery stage being fed more directly from the mains supply loading an extraordinary 400.000 micro farad capacitors per channel.
The Arbiter has an extreme power reserve, which by today's standards is a clear statement with 1.072Watt continuous power into 4Ohms, and 620Watt continuous power into 8Ohm: both measured at full IEC bandwidth 20Hz – 20kHz on each channel, and the dynamic power under all conditions is even higher.
When it comes to bandwidth, the Arbiter dwarfs all competition, as it was designed to have absolutely no limitations for the signal itself and provides ideal dynamics and slew rates. This means the Arbiter nearly reaches DC: with a bandwidth of 0.3Hz to 300kHz.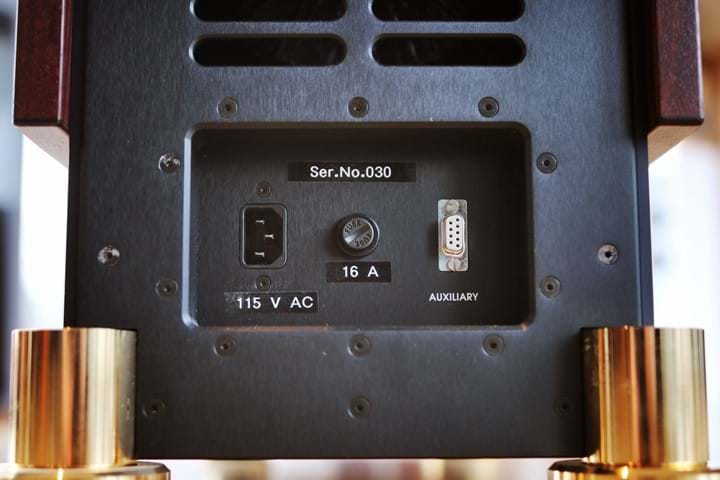 Uncanny precision
The exceptionally precise state-of-the-art volume control is another characterizing feature of the Arbiter. For each channel, an expensive logarithmic potentiometer made by British Penny & Giles is controlled by a Swiss made precision stepmotor, which adjusts the exact volume level using a second linear potentiometer calibrated according to a reference level securely stored in an EPROM memory cell. Thus, the Arbiter's volume control surpasses comparable high-quality amplifiers in precision.
Many more features
However, the Arbiter has much more than the above to offer:
- Clean and fast response with a remarkably fast slew rate and TIM of only 0.0004%
- The pre-amp Arbiter provides an S/N ratio of > 128dB,
- Crosstalk of -110 dB @ 1kHz,
- THD of 0.0003% with even on maximum output level a THD of only 0.005%,
- Frequency bandwidth from 0 Hz to 6 MHz – no type here, that's a zero, and Megahertz.
- Maximum 120 ampere in each Arbiter mono-amp.
Many of the Arbiter's features were landmarks within amplifier design, and they were without comparison when the Arbiter was developed over 20 years ago. Over the past decades, we have witnessed quantum leap after quantum leap in the technological development and countless innovations. However, even with those advances it is difficult to find a modern amplifier able to match the Arbiter to this day.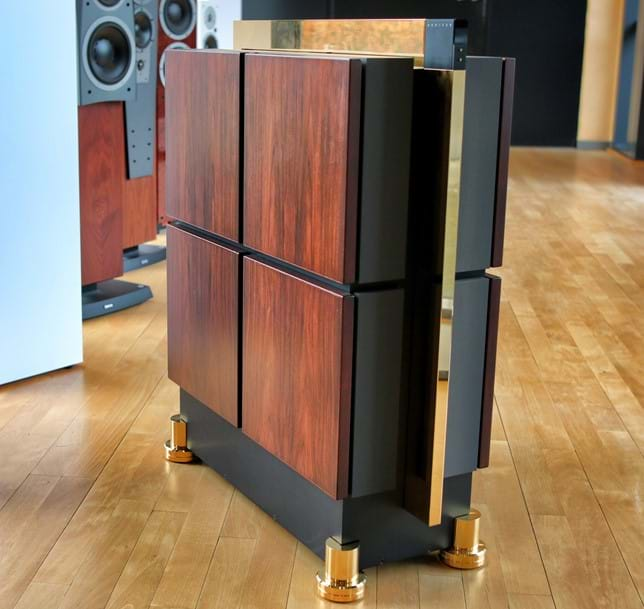 Sign up to get more great articles
Nothing compares to the satisfaction of knowing – for a fact – that something is as good as it gets