An Electronic Chameleon
Roman Flügel is one of the biggest names in the German electronic music scene. Active since the early 90s, Flügel is a chameleon who touches on many styles, from ambient IDM to house, techno, electro and leftfield.
He works both solo and in the hit-making electro duo Alter Ego and is also known for his remixes of heavyweight artists such as Daft Punk, Depeche Mode, The Human League, Primal Scream, Pet Shop Boys and Kylie Minogue.
Co-founder of the Ongaku/Klang/Playhouse labels, Flügel just released his highly anticipated 6th solo album 'All The Right Noises' on Dial Records.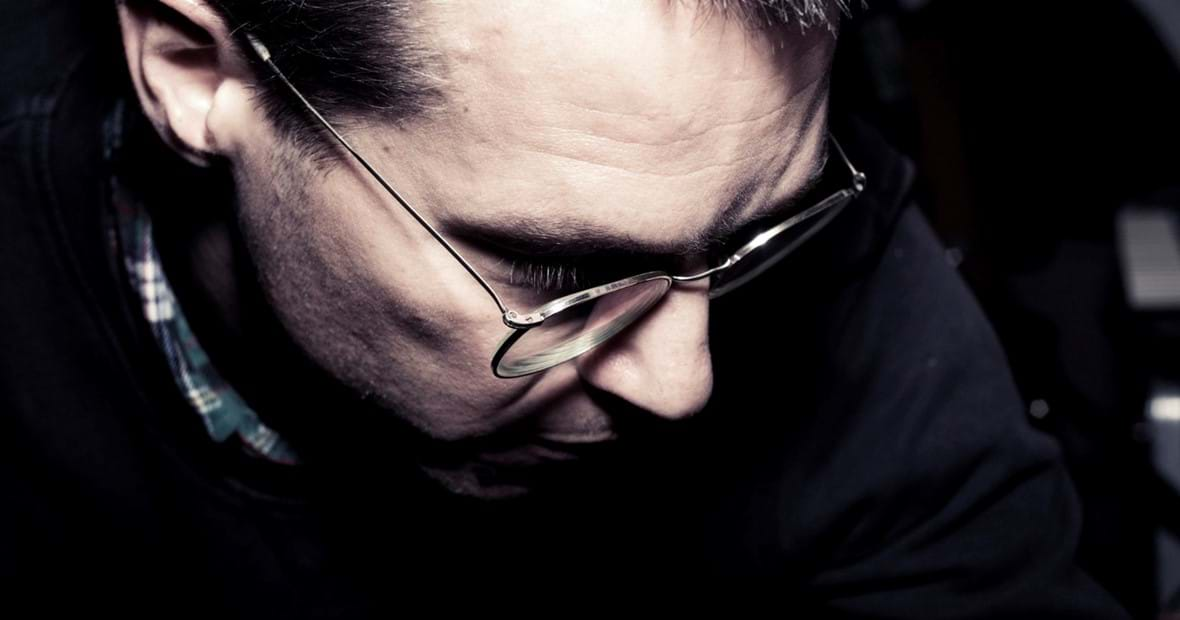 I always try to get the most out of whatever gear I have available, and from then on a certain degree of trial and error is always present.
Roman Flügel, Studio Master
First Things First
We were of course curious to learn more about where it all started for Roman.
"I actually started out playing acoustic music. As a child, I played the piano, and in my early teenage years, I was a drummer in various bands, pretending to play funk and soul. But at the same time, I was also influenced by the electronic music that started to populate the charts back then – Kraftwerk for example. I always liked those synthesizer sounds, but didn't know where they came from. I just really enjoyed them and was a big fan of the sound."
The Major Turning Points
As is so often the case, single events or experiences may turn out to make all of the difference. On several occasions, this was also the case for young Roman, starting all the way back in the 80's.
"The first big turning point for me was when the keyboard player in our band bought a Yamaha DX7 that, even though it wasn't mine, gave me the chance to mess around with a synthesizer in the studio. And being a completely digital instrument, it was a quite different beast compared to the analog synthesizers that had been around so far.
I started to trigger the synthesizer with the drum machine, recording everything on the four-track and then added layers of strings and pads as chords here and there. Then, three years later, the Acid House scene exploded and the first techno records showed up from the US. That was when I started pondering leaving the band and when I finally did, it was the second huge turning point for me."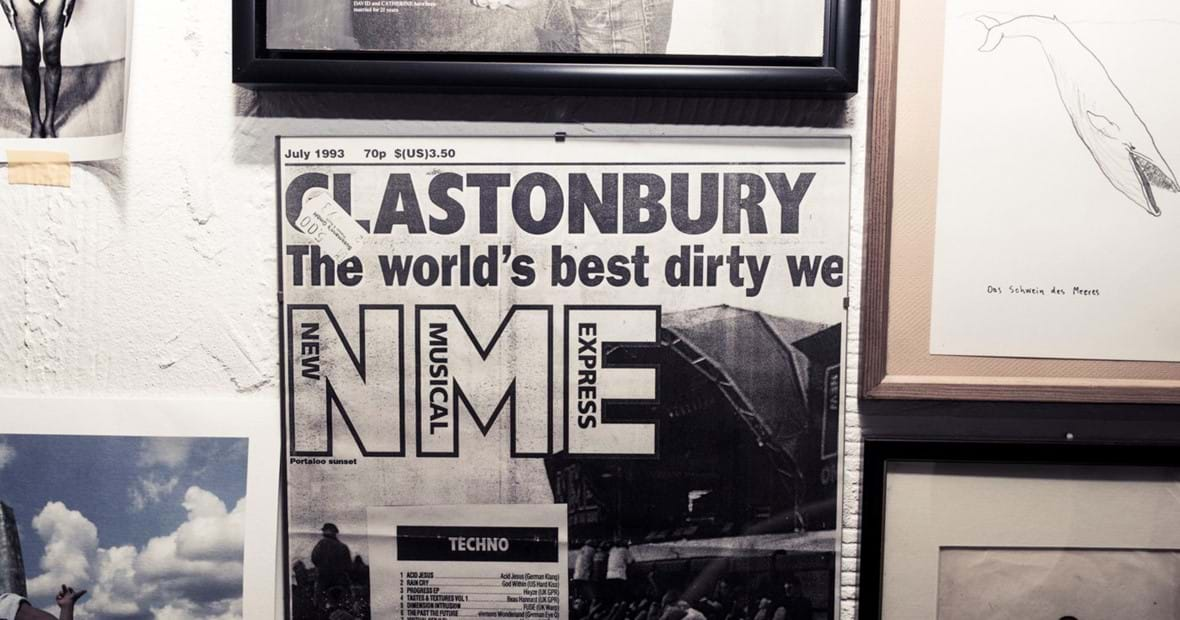 As soon as I get started with a sound and a rhythmic foundation, I can take it anywhere. Each track is like a small, ever-evolving and creative adventure.
Roman Flügel, Studio Master
Motivation & Influences
Having been part of the music scene for so many years, we wondered what might keep Roman motivated.
"It's just the process of making music that's still so exciting to me. I like to be playful in the studio and explore things I haven't done before. That's really what keeps me going. I simply enjoy this creative process."
A big part of understanding someone's background is of course to learn more about the primary influences – and in this case, Roman's musical influences over the years.
"Well, in electronic music, it's primarily an influence from the 70's with weird synthesizer sounds and acoustic music combined such as Neu! and the Conny Plank productions, which includes the early Kraftwerk releases. And on top of this, there's of course the influence from Brian Eno – the mastermind of electronic music.
When it comes to dance music, I have been inspired a lot by early Chicago and Detroit techno. Through it all, though, I was really just trying to do my own thing, but I would say that these artists helped build my main musical foundation."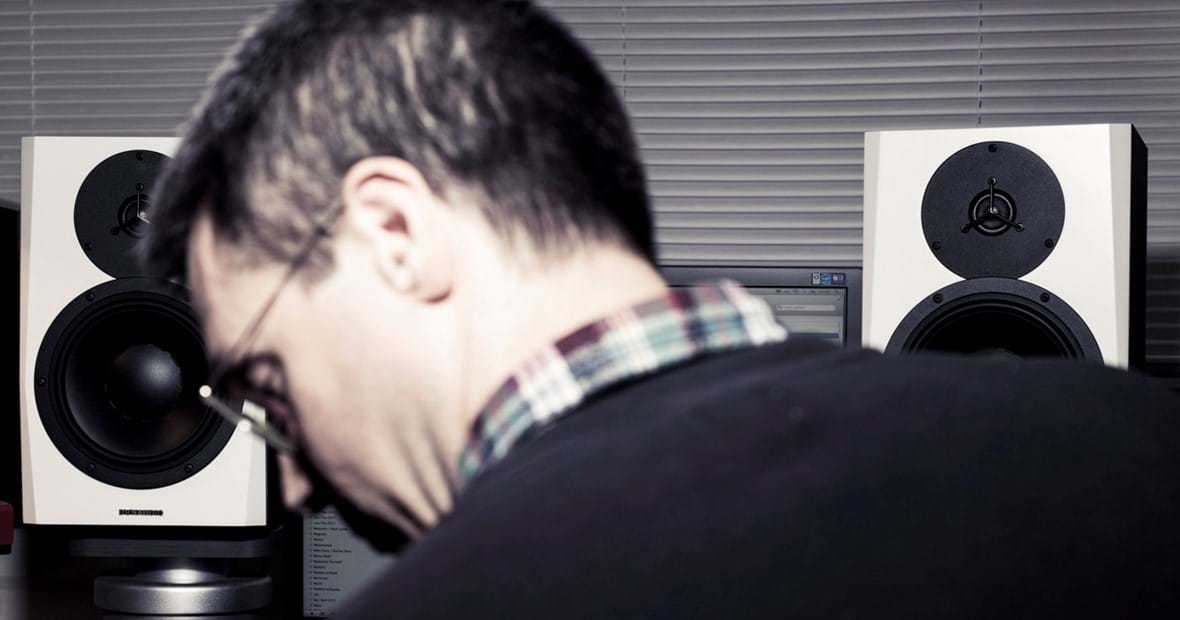 There's no substitute for learning by your mistakes. And nothing beats hard work and patience.
Roman Flügel, Studio Master
Creating
For Roman, it was a dream to make music – and to make a living doing what he enjoyed the most. Despite a year at Law School, the music's gravity was too strong. He just loved working with those machines, making sounds, going to the clubs and feeling the energy of it all. Basically, he got addicted to it – the power of music. So when you become part of creating the music, what's the most important? How do you structure yourself to create?
"I am actually not very structured by nature. I don't have a release plan or a certain methodology when making music. I just turn on the power and as soon as I get started with a rudimentary sound and a rhythmic foundation, I can take it anywhere. Each track is like a small, ever-evolving and creative adventure.
Of course, if I am working on a remix for a label, I need to meet certain deadlines – especially if it's a remix for a major artist, but when I am working on my own music, I avoid putting myself under pressure. I am here every day anyway and I don't release anything until I am happy with the result. I don't need to top the mainstream charts or please anyone. I guess I have the luxury of allowing myself to make very instinctive and highly personal decisions to achieve the particular emotion that I want to create.
Creativity is tricky in the sense that you can only plan so much. For example, I may have a sound in my head that I want to use. When I find it, I tweak it and add effects, but I always know where I want to end up. And then on the other hand, I sometimes just browse through a sound library and pick a sound that I like right there and then – and tweak until I am happy with the sound, but without chasing a sound I had in my head before starting out in the first place. Again, I am not always very structured.
Also, I can't always be creative 'on demand'. Often, it's about the right moment. I mean, you could be working for 7 hours and not really get where you want. Then you may get a phone call or be distracted in another way, and all of a sudden you come up with this great idea. It's really hard to tell."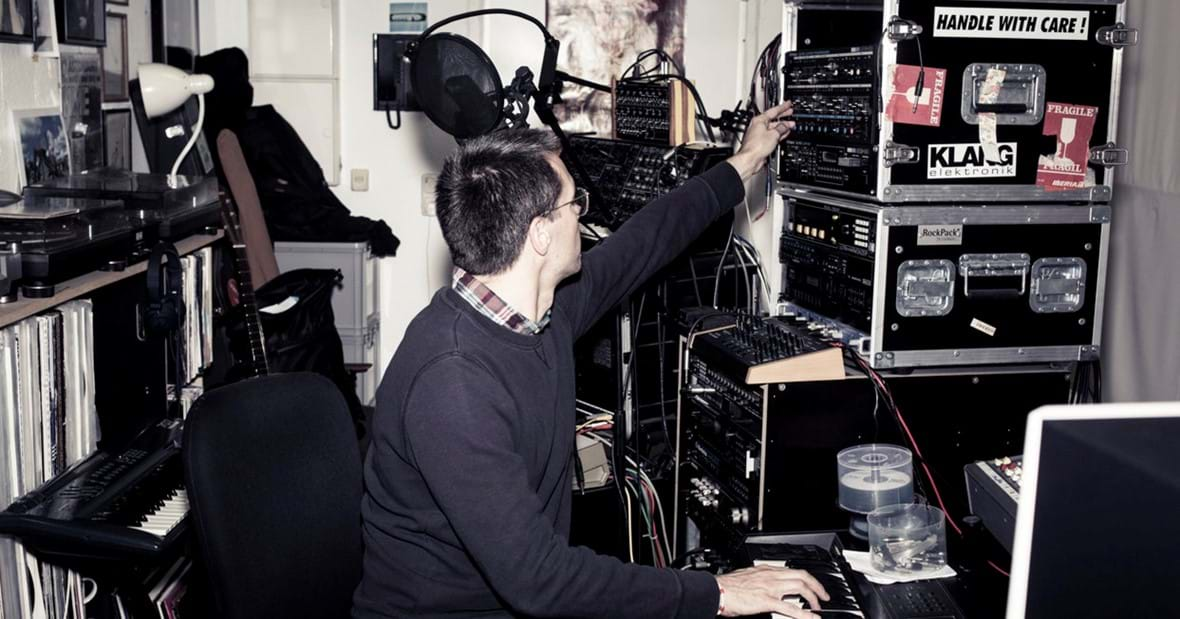 To me, great monitors have a good balance between a wide frequency range and the ability to work on a distance.
Roman Flügel, Studio Master
Talking Gear
Even though Roman doesn't consider himself a tech-savvy guy, he does own a lot of gear and recognize them as valuable and central tools in creating his music. So, obviously he has opinions when it comes to gear – and monitors in particular.
"To me, great monitors have a good balance between covering a wide frequency range and the ability to work with them on a distance. Volume is also important. I like work at a comfortable volume, but sometimes, of course, I do crank up the monitors. Generally, I mix at 80 dB as this is said to be a good level for hearing all frequencies clearly so I do use an app to check the SPL level at the listening position frequently.
In terms of synths, my favorites include Roland's MKS-80 Super Jupiter and Korg's MS-20. For 15 years or so, Ensonique's ASR-10 was a centerpiece in my studio, as it combined keys, a sampler, an 8-step sequencer and a great FX section. I don't use it anymore, but since I never sold anything I have a lot of old gear. I still get tempted to buy new gear, though!"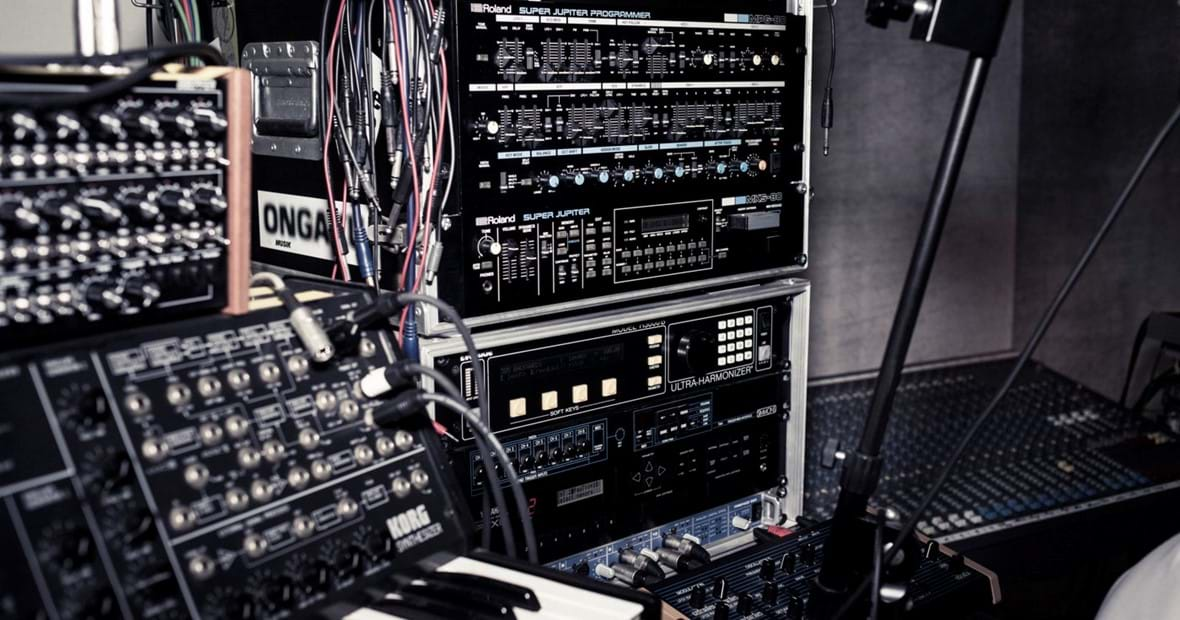 From Tape to Time Manipulation
Having a capacity like Roman in the room, we couldn't resist asking him about his view on how developments in technology has changed the way DJs and producers have worked over the years.
"I have seen three major technological shifts in my time. First, the move from four-track tape recorder and trigger mode to the Atari and MIDI. The next big change came a few years later, moving away from Atari and to PC or Mac computers with better software. In itself this move may not have been that significant, but it all changed once we were enabled to record directly to hard disc on the computer. Essentially, it became a digital multi-track recording system. Finally, the third major game-changer happened with the ability to manipulate your audio files in terms of time stretch and pitch shift.
Today I combine everything in the studio. I use software for recording MIDI and then bounce it back into the computer as WAV files. I still use a 16-step sequencer to trigger analog gear, but the whole process has become much more comfortable these days.
Also, you might say that with the computer-based tools of today, you can get a very powerful setup, including sounds, sequencers, samplers and effects, running exclusively on a computer. Therefore I have now started adding more analog outboard gear such as compressors and equalizers. I want to add sonic flavors that are simply not in there. Sure, there are many software emulations around, but to me at least there is still a difference. This is my latest sound passion – things that can tweak the sounds a little bit in the analog domain."
Learn More About the LYD Studio Monitors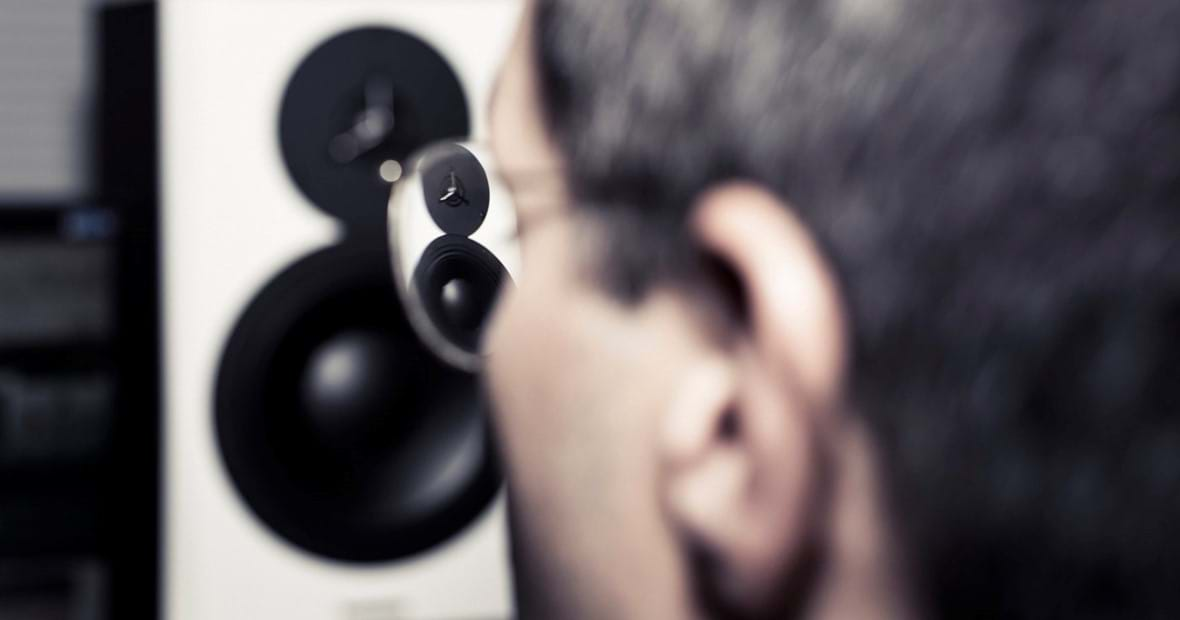 Sharing the Wisdom
Another thing we just had to get from Roman was any advice he could share. What advice would he have loved to get as a young producer back in the day, and what would be his best advice today?
"I have always tried to set myself up and get the most out of whatever gear I had available at any given time, and from then on a certain degree of trial and error has always been present.
Studio Master Axel Boman also relies heavily on an trial and error approach when creating music...
There aren't like 10 rules for making the perfect track. However, I did spend many years learning how to get the kick drum and bass balanced against the rest of the mix, and I would probably have wanted someone back then to give me the advice to not pull up the low end too much – because it often causes a mess in your mix.
Also, remember that making mistakes is part of it. There's no substitute for learning by your mistakes. You have to cope with the ups and downs and you should continue doing what you try to achieve and eventually something great will happen. It's about patience and allowing yourself to develop over time. These days you could have a studio in a laptop and sometimes it's easy to think: 'I have all these plug-ins, sounds and effects, so I can make it work right away.' But in reality nothing beats hard work and a lot of patience.
As one final advice of a more practical nature, I would say that you also need to get out there and network in order to meet the right people that may help you get your music out there."
Well, that final advice actually wraps it all up very nicely. At the end of the day, what it all boils down to is music. Making music – and enjoying the creative process – as well as getting it out there to be enjoyed by others. And if our speakers can contribute to that process and help you achieving the results that you want, our work is done here as well.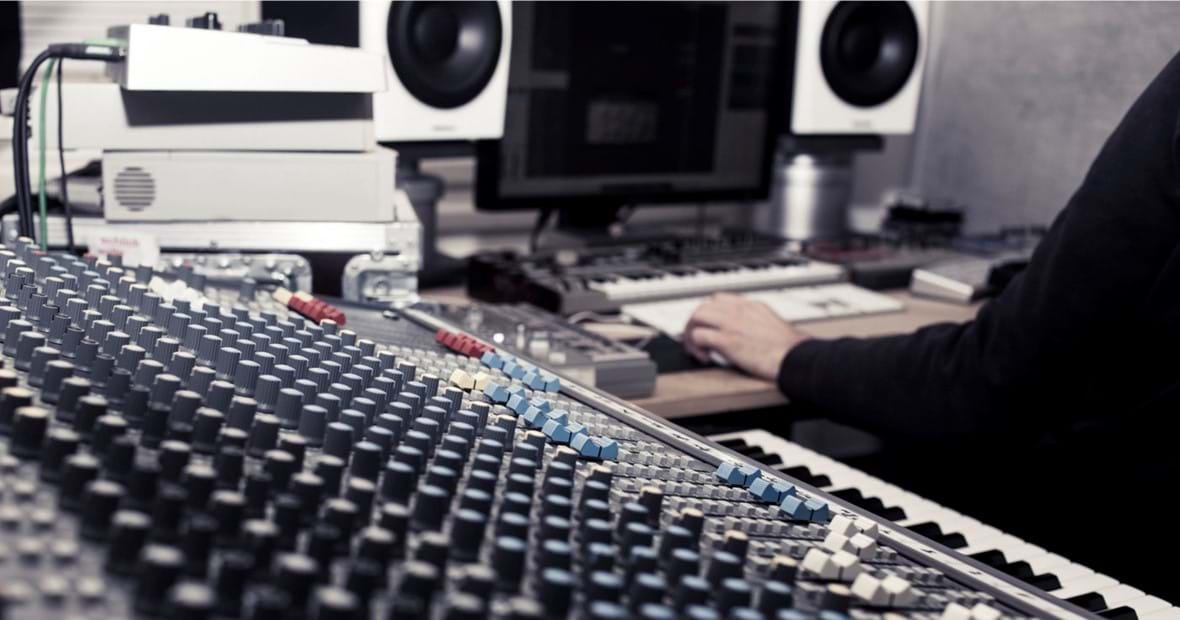 Sign up to get more great articles
Nothing compares to the satisfaction of knowing – for a fact – that something is as good as it gets