Tell me about driver aiming
The flexibility of custom install audio is a large part of what makes it so great, and driver aiming has a big role to play in that. It means you don't have to worry about having a funny shaped room or a less-than-ideal listening position – because our in-ceiling speakers rotate 360 degrees in their frames, and can be aimed where sound is needed most.
Add to that a pivoting tweeter for directing the higher frequencies to specific areas of the room, and you've got an audio experience designed just for you.
What's a back box and why might I need one?
Back boxes help to keep sound leakage between rooms to a minimum – not only so adjacent rooms are left undisturbed, but also to ensure you're hearing everything your speakers are capable of.
They might be needed to satisfy local building regulations too. Either way, they can be installed at the same time as the speaker frames, and bought ready-to-fit or built on site. Check with your Dynaudio installer for more information.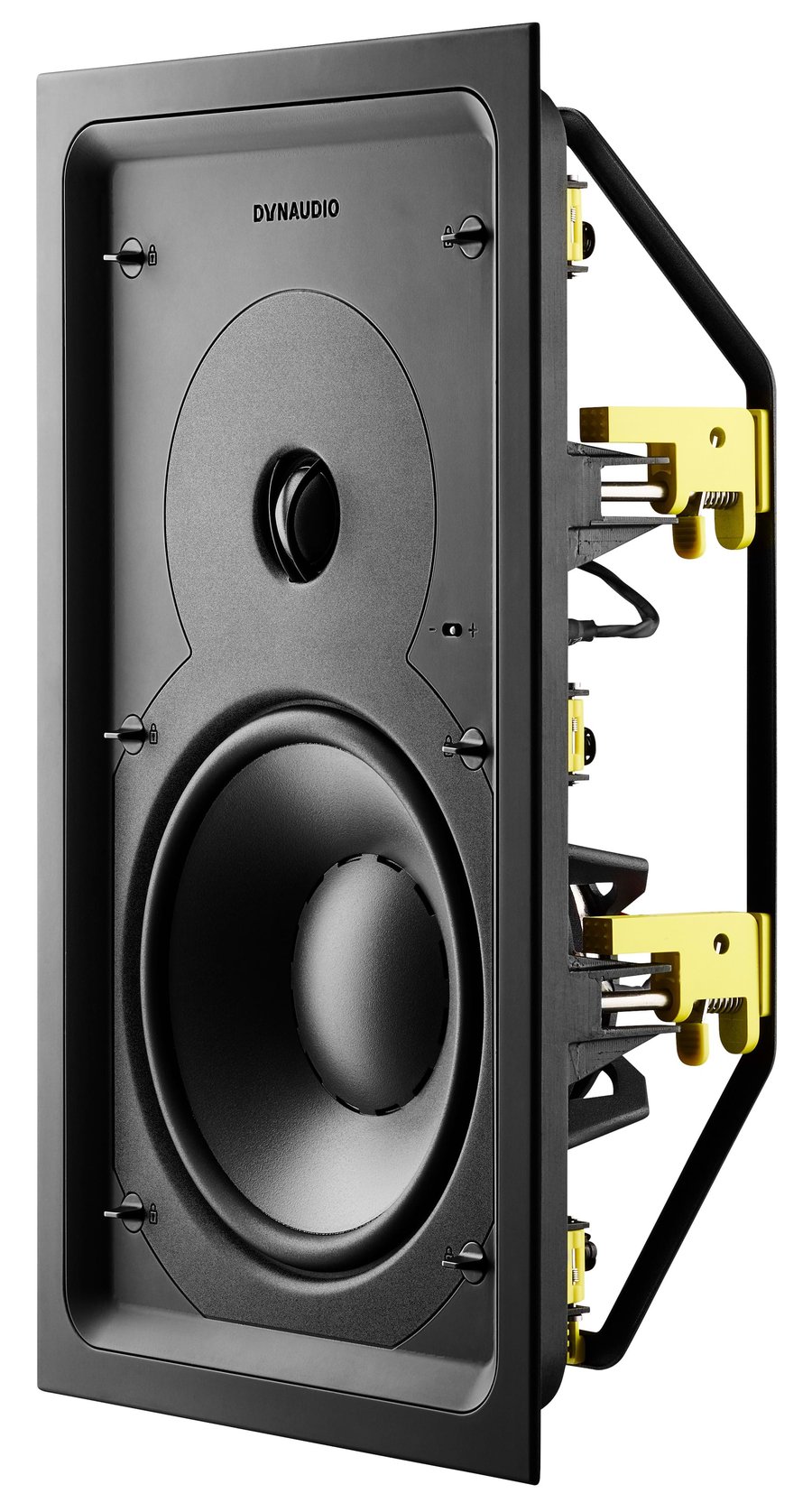 What's distributed audio?
Distributed audio is just another term for multi-room audio, meaning you can have speakers playing in multiple rooms at the same time. Depending on your setup, you'll either be able to play the same thing throughout your house, or with different zones, you can have rock playing in the kitchen while jazz is on in the study.
Why Dynaudio Custom?
When you invest in a Dynaudio Custom system, you're investing in a hi-fi system with heritage.
Dynaudio's Custom range brings together 40 years of audio expertise, harnessing the same core technology, craftsmanship and fanatical attention to detail that's made our hi-fi range so celebrated over the past four decades.
Not just that, but it's flexible too, with our state-of-the-art installation techniques meaning it's never been easier to get Dynaudio Custom into your home.
Sign up to get more great articles
Nothing compares to the satisfaction of knowing – for a fact – that something is as good as it gets