LYD 7 came out on top in a dedicated monitor shootout between 5 different contestants, which caused The Rhythmic Music Conservatory in Copenhagen to install 16 pairs of LYD 7 studio monitors for the students to use when they write, record and produce their music.

The 20s… The period of your life when you are finding your feet – and your own, unique voice of expression. And it is probably also a period where you are open to all sorts of inputs and creative ideas.

The Rhythmic Conservatory (RMC) in Copenhagen, Denmark, certainly aims at supporting the creative forces of its almost 200 students, as they have more than 30 rehearsal rooms that are equipped with recording setups, including USB recording interfaces, MIDI keyboards and controllers and of course studio monitors. The students can simply hook up their own laptop and be ready to capture and work on their musical ideas in a matter of seconds.
In 16 of those rehearsal spaces, a pair of our LYD 7 studio monitors were recently installed and they are being put to good use each and every day of the year. RMC is not only a school for the musicians of the future, but also producers, as they have a dedicated Music Producer education. And on a daily basis, the many rehearsal rooms are being used by producers and musicians alike.
We stopped by for a chat with Sound Technician, Tim Harris, who took the lead on finding the best solution for the new rooms and is also teaching occasionally at RMC within the fields of recording, production and technology.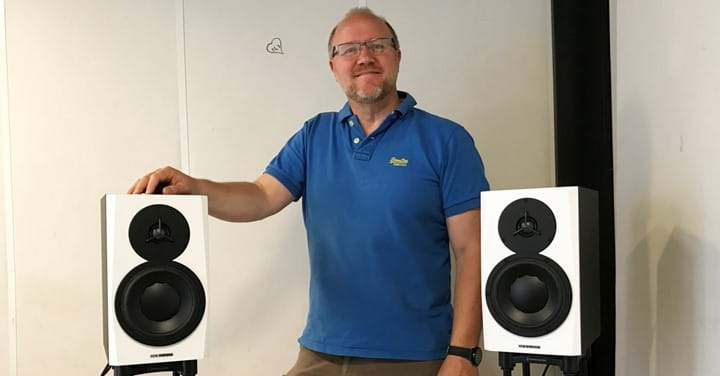 It was key to be able to offer the students equipment that is equivalent or better than what they have access to at home.
Tim Harris,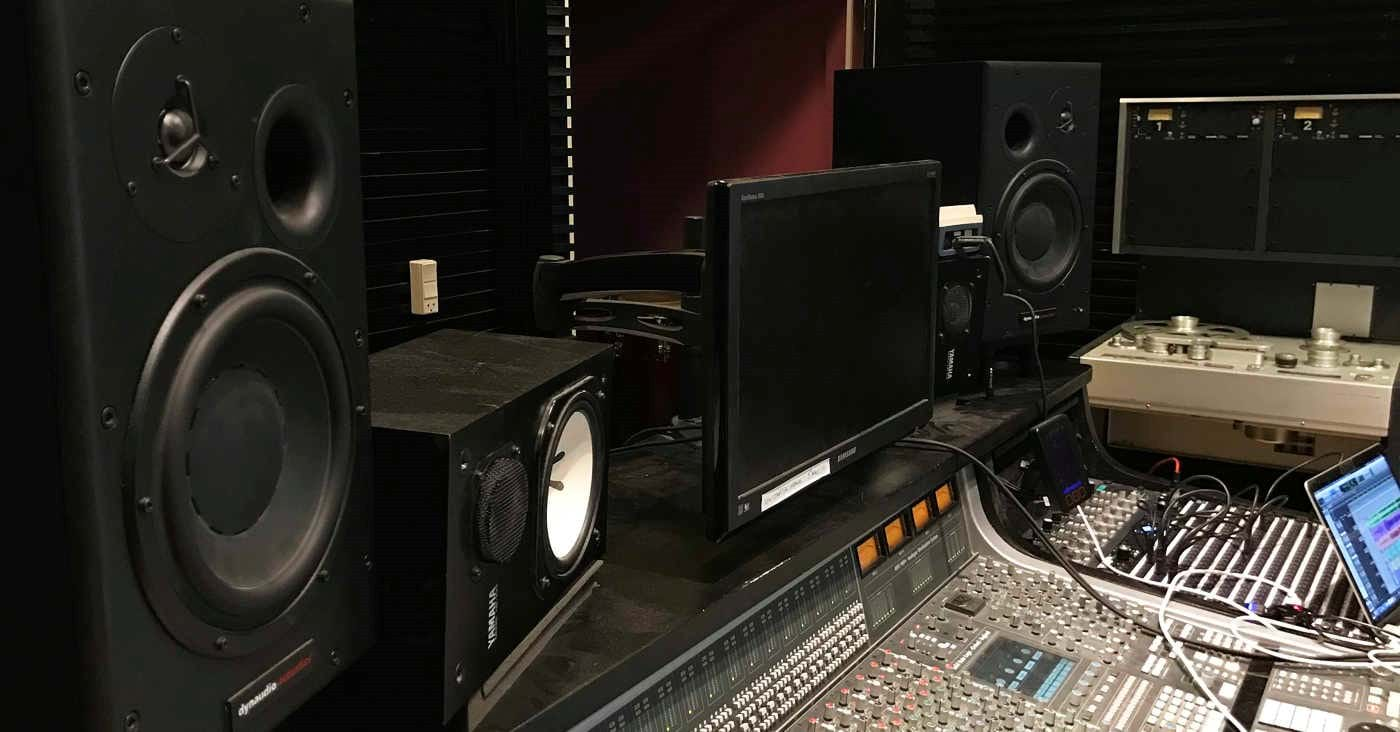 Because Making Music Matters
The first immediate question that we had was how the idea to create a large amount of small creative recording and editing suites instead of a few larger studios occurred in the first place.
"We already had 4 larger studios at the school, but until last year they were reserved for our 'Music Producer' students. However, there was a huge demand for getting access to them by all of the students so last year we decided that everyone could use the studios," says Tim Harris.
"However, in many cases, the students didn't necessarily need all of the larger scale recording facilities, so that is part of the reason why we decided to find a solution that was more simple and able to be rolled out in a large number of individual rooms.
Now, we have a lot of smaller rooms in which the students can record and develop their ideas, and if needed they can still use one of the larger studios should they wish to increase the scope of their productions, so it all works out beautifully.
All of the rooms are equipped with a basic setup that allows our students to bring their own laptop and simply plug in. Then, they have access to record up to 16 simultaneous tracks and to be fair, most of our students have a DAW and their favourite sound and instrument libraries on their own laptops anyway so there was really no need to install computers with the same software in every room."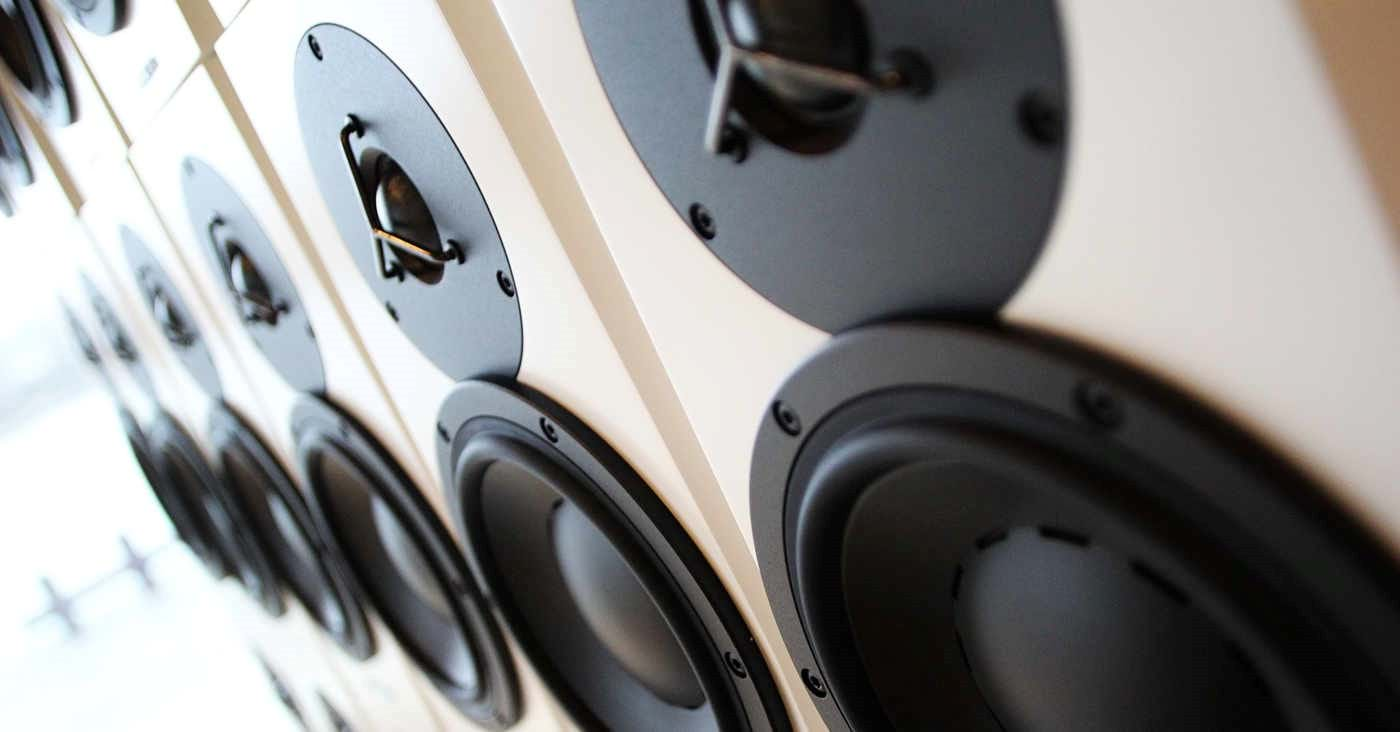 We tested 5 different monitors in the same size and price range and found that LYD 7 was by far the best solution.
Tim Harris,
Testing to Find the Best Monitor
Naturally, we also wanted to hear more about how they came to the conclusion that the LYD 7 studio monitors were the best solution for the 16 new rooms.
"We actually tested 5 different monitors in the same approximate size and price range and found that LYD 7 was by far the best solution – from a purely sound-quality perspective, as well as when it came to coping with the environment they had to be used in. You see, the rooms are quite small so the monitors are often placed fairly close to the walls, and the 'Position' switch on the LYD 7 really works out great in that context.
We also tested the LYD 5 monitor, and while it sounded great, too, many of our students work with electronic music – or blend in electronic music elements – so the slightly larger driver size of the LYD 7 was the best choice for us.
Also, an important aspect for these new rooms was a significant focus on quality. We knew that it was key to be able to offer the students equipment that is better than what they have access to at home – or at least on par with their home studio interfaces and monitors. And also in that respect, the LYD 7 was a great solution for us."

We want to help the students explore areas outside of their comfort zone and to come up with creative solutions musically as well as technically.
Tim Harris,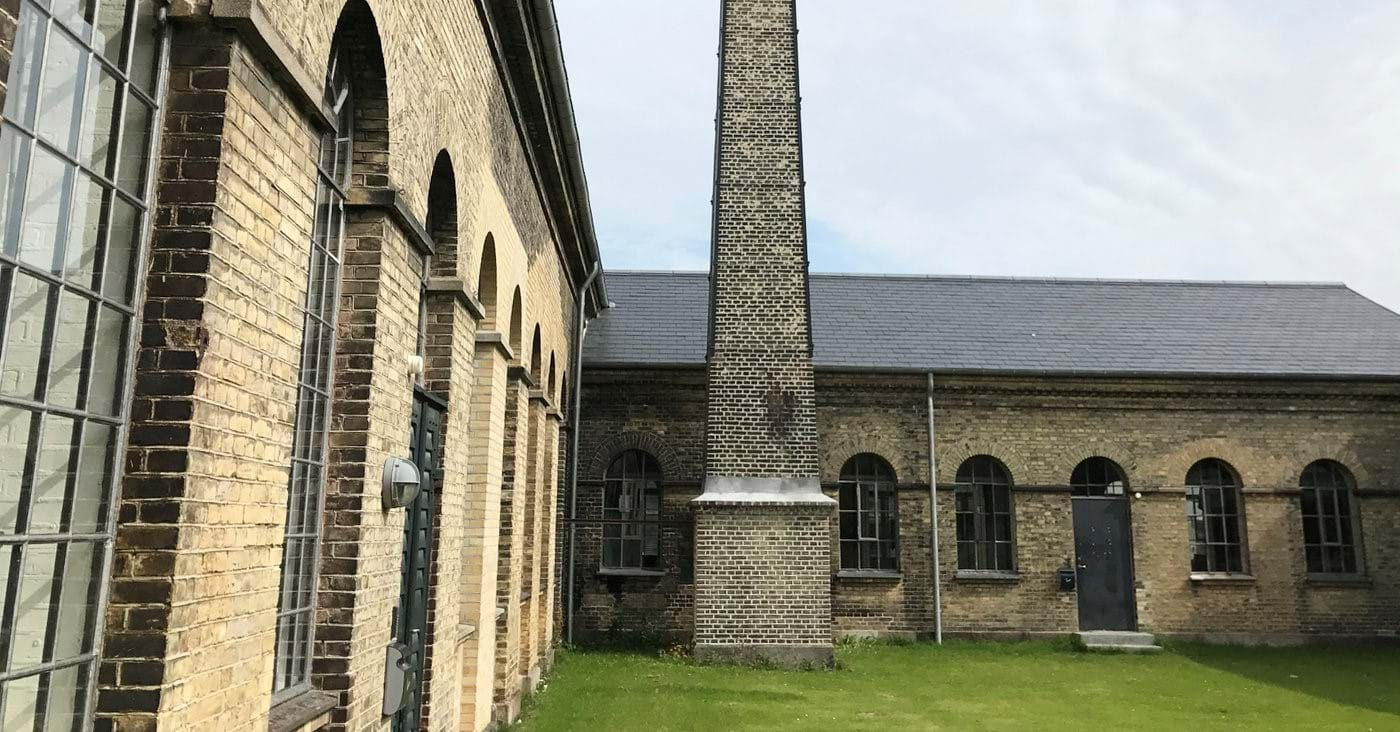 Stimulating Creativity
It is very important to everyone at the Conservatory that the school is also seen as a space for creativity to thrive.
"We encourage the students to work and collaborate here, rather than going straight home after classes. Therefore, we decided to make these rooms, along with all the other facilities, available 24 hours a day. In some of the rooms, the students are even allowed to 'move in' on a rotation basis, bringing along their own furniture, posters and other stuff to set up a personal environment that we hope will help spark their inspiration.
And you know, collaborative projects occur all the time. Someone might be mixing late at night, realizing that the song could use a guitar track and then he comes across a guitar player in the kitchen or whatever and they can help each other out right then and there.
Apart from the equipment that is installed permanently in the rooms, we also have a large collection of microphones that the students can borrow and use in rehearsal rooms and studios.
Again, it's really all about optimizing the physical conditions in order for them to set their creative forces free and simply focus on making great music and finding their unique voice of expression.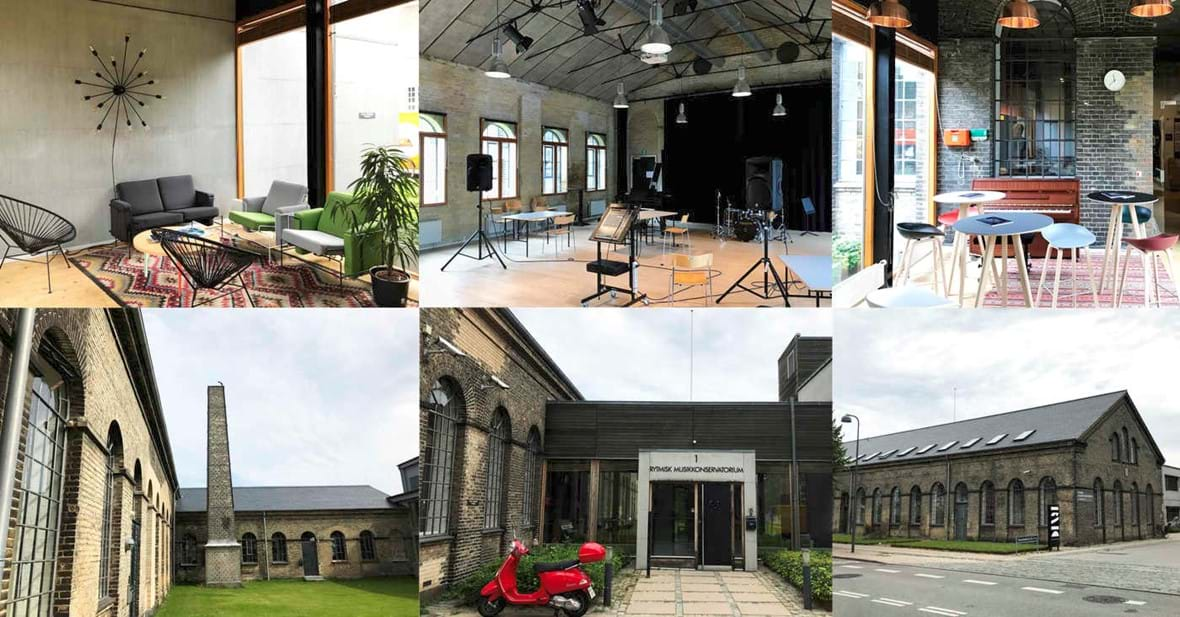 But 'the hardware' is just one side of it. We also give our students challenges when they produce music. For instance, we could give a group consisting of four music students and one of our Music Producer students an assignment asking them to create a track, but the music students are not allowed to play their main instrument, or we may set a time limit of, say, 24 hours.
All kinds of different approaches that take the students out of their comfort zone and to come up with creative solutions musically as well as technically."
Well, we are always proud to be part of producing music whatever the context, but an installation like this one at RMC in Copenhagen surely has an extra dimension, as it helps shape the voice of tomorrow's musicians and producers on a really broad scale.
So, thumbs up to RMC for having such a tight focus on creating an environment that sparks development, inspiration and great music. We are glad to be playing a small part in that mission.
Banner Photo Credit: Martin Rosenauer.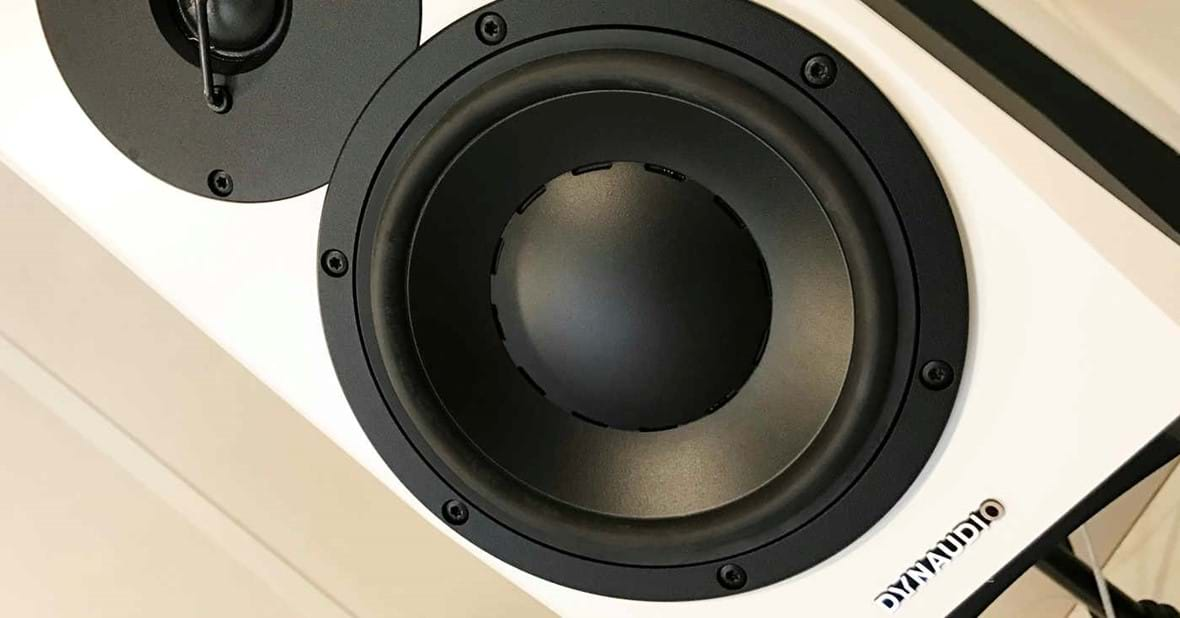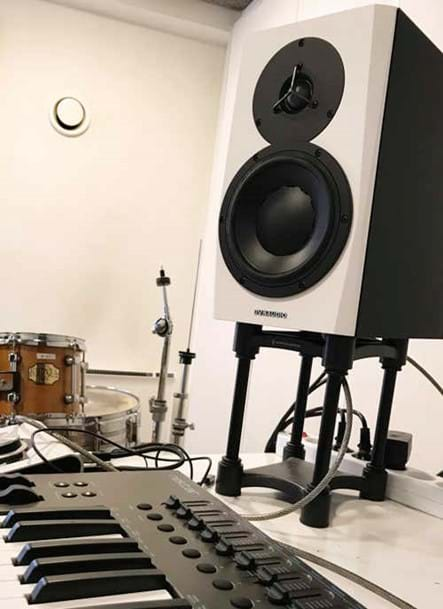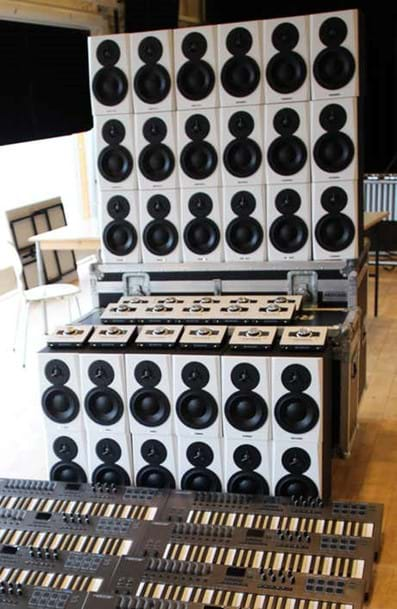 Sign up to get more great articles
Nothing compares to the satisfaction of knowing – for a fact – that something is as good as it gets