Despite the sweltering heat, the audience was bigger than ever for Dynaudio Unheard day three at the Smukfest music festival in Skanderborg. Luckily for the eight artists that performed, their inner sanctum was air-conditioned, serene and relaxed.
Five of Tuesday's artists (Bathsheba, Maddy, Agnes, Julie and Zaina Jouret) are part of Denmark's She Can Play community, an independent programme established by top female music-industry executives – Head of Agency Sarah Silver Steen from Swedish booking company Luger and Karen Vincent, marketing director of Warner Music in Denmark. She Can Play aims to bring young, like-minded female musicians and producers together for mutual support, mentoring, networking and inspiration – plus contacts with top industry figures.
Solo vocalist Bathsheba kicked things off with an intimate, emotional and heartfelt performance, cool as a cucumber in the August heat. Some great back-and-forth with Ashley Shepherd, our US-producer-in-residence, saw her performance refined with each take.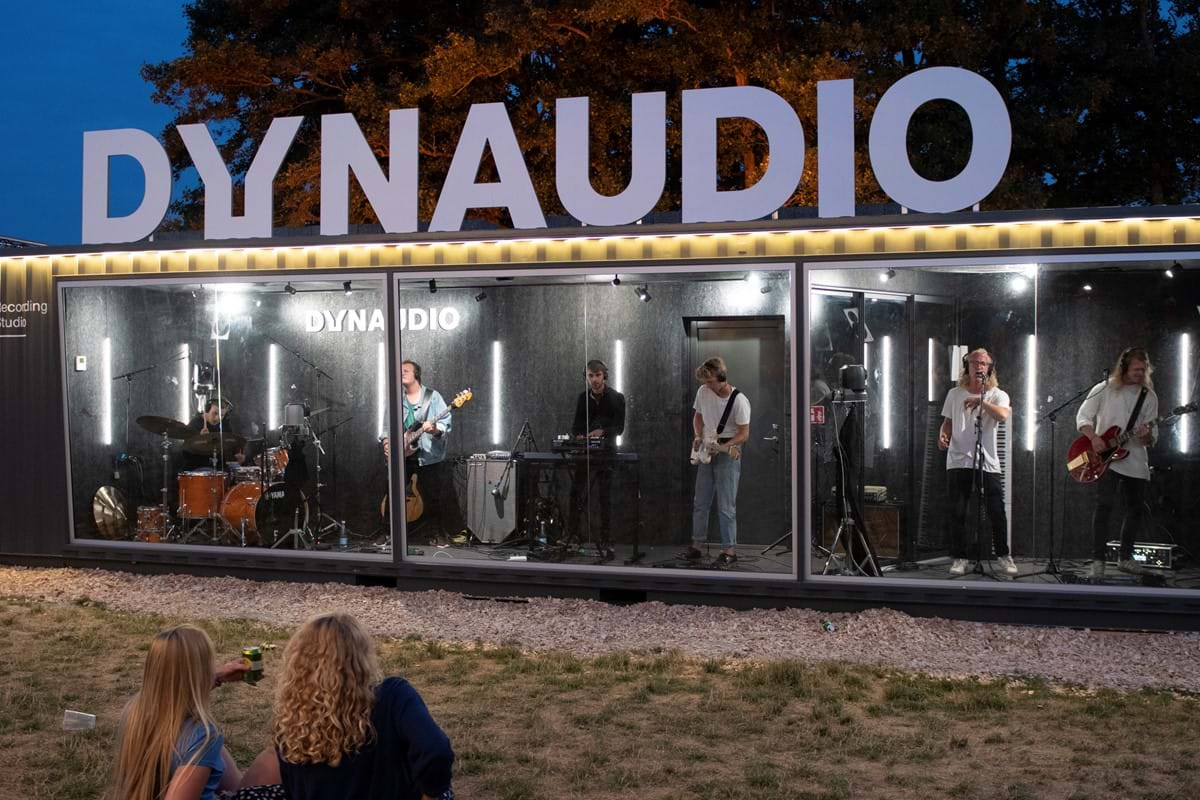 Second to enter the studio was Maddy (and a piano). Her tracks, as fiery as they were ambient and ethereal, immediately grabbed the audience by their metaphorical lapels. Her vocal range and control were put to the test with some involved and haunting melodies…
Next was Danish/Zambian hip-hop artist ELO. He worked closely with Ashley to layer a song one section at a time, doing retakes and punch-ins to perfect each one, giving the audience a true flavour of how the recording process works. And ELO himself, of course, delivered in his characteristically punchy, good-natured style. You can read our in-depth interview with him here.
The Vice brought their new-wave style to the studio next, delivering a laid-back, melancholic performance. They're no stranger to the festival circuit, having played Grim Fest 2017, SPOT Festival 2017 and now the Live Camp stage here at Smukfest.
Agnes, another of the She Can Play artists, had never recorded before. She'd never even sung into a microphone before. And yet she held the audience captivated for the duration of her angsty acoustic performance. Think Ani DiFranco, but even more impassioned. Mesmerising. We'd love to hear more…
Julie, the fourth She Can Play artist of the day, put all the support and guidance she's been receiving from She Can Play to amazing use. Her accomplished, rounded vocal performance perfectly complemented her piano skills, and her perfectionist side came through loud and clear in her back-and-forth with producer Ashley.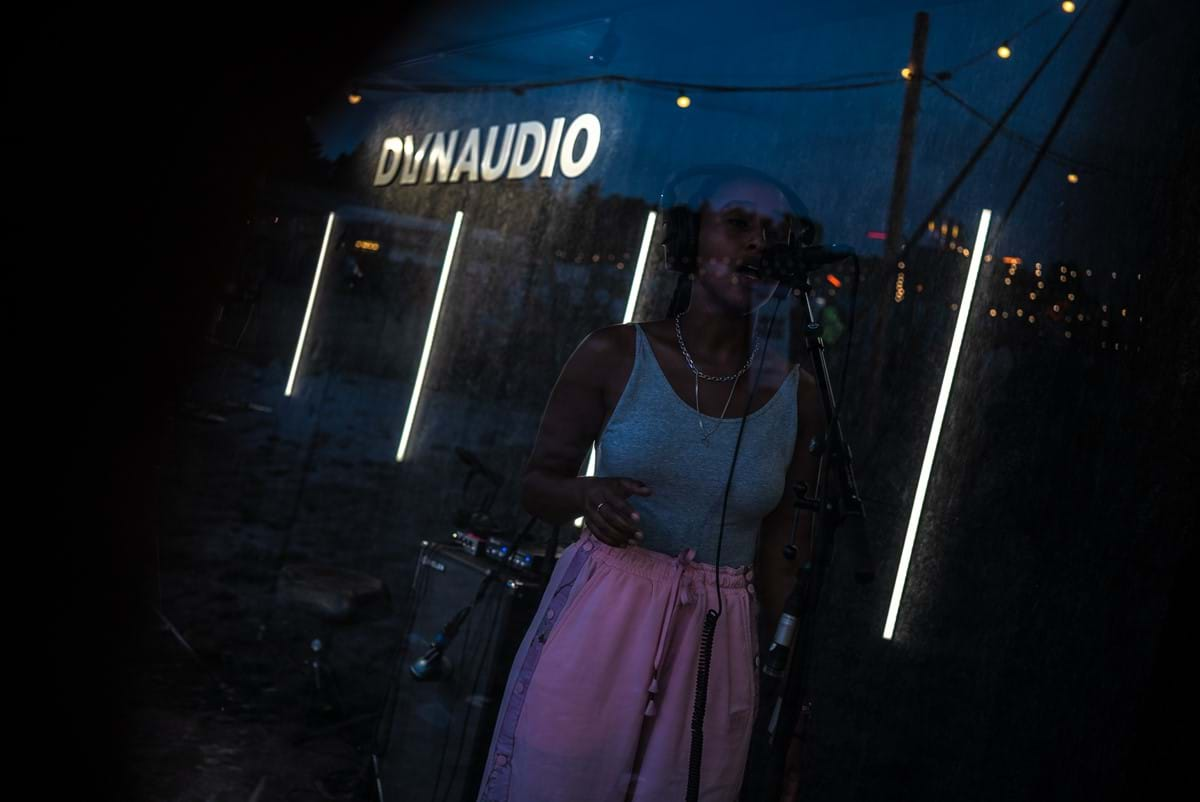 Our penultimate band, Rýk, lit the blue touch-paper and almost blew the roof off the studio. Starting with a psychedelic, jamming-style track (with added trumpet), they built and built until even Ashley was sitting slack-jawed, watching through the glass. Think 'new-wave Nirvana' and you're pretty much there. Utterly unbridled, utterly committed.
Zaina Jouret, the last of the She Can Play artists to come through the studio, pulled down the shutters with her second performance of the week after a power-cut brought her session on Monday morning to a premature halt. This time, stress free, she concentrated on a single track – actually writing and composing live, bouncing ideas off Ashley in the control room. It was another true representation of how things work in a studio – and it kept the assembled festival-goers in rapt attention ("it was like watching something amazing on TV!", one said).
The Live Camp stage might be ending tomorrow, but that doesn't mean we're stopping. We're welcoming Copenhagen-based MATTIS (best known for hit single Loverboy) and Aarhus rapper Johnson – who is no stranger to the top of the charts.
Sign up to get more great articles
Nothing compares to the satisfaction of knowing – for a fact – that something is as good as it gets