It's only natural that we like how the LYD monitors sound. After all we did put a lot of efforts into creating them and didn't launch before they sounded exactly the way we wanted them to.
But of course a second opinion is always great. So with that in mind, we'll hand over the mic to the editors...

LYD 8 | No added color or distorition
"The LYD-8 has no noticeable exuberant sound but has a very clear and accurate sound that is perfect for high-quality productions.."
- Inside Audio
Read More: Inside Audio Review
LYD 48 | Exceptionally accurate mix experience
"The 3-way design of the LYD 48's is a true step forward for an already legendary brand, and in our testing it produced a exceptionally accurate mix experience with very little ear fatigue."
(Dave Edwards, DJ Booth. rating: 10/10)
Read More: DJ Booth Review
LYD 48 | Balanced sound for quick and great results
"The Dynaudio LYD 48 studio monitors and 18S sub combine to create a great-sounding four-way system. The transparent representation of the individual instruments of a song gives you a lot of confidence in what you're hearing when mixing."
Read More: Amazona.de Review
LYD 48 | An incredible, balanced sound at a great price
"The LYD 48s offer an incredible, balanced sound at a great price, and are truly the flagship of a fleet of award-winning monitors."

(Andy Jones, MusicTech Magazine)
Read More: MusicTech Magazine Review
LYD 48 | Fantastic detail and on-point transient response
"The detail in the top end is fantastic, the transient response is on point, and the low end is quite substantial while being well-controlled. If you're shopping in this price range, you should give these a listen."

(Brandon T. Hickey, Mix Magazine)
Read More: Mix Magazine Review
LYD 48 | Balanced and uniform sound
"We definitely appreciated the sound we heard through this monitor - complete and consistent - which I believe is the result of excellent engineering in horizontal development with the elegant choice of the symmetrical arrangement of the speakers."
(Francesco Passarelli, MusicOff)
Read More: MusicOff Review
LYD 48 | You could listen to these for hours without experiencing fatigue
These aren't a hyped monitor by any means. They don't impart as much of their own timbre to the sound as some other monitors, even some with similar Nordic heritage."
- Joel Guilbert
Read More: Dale Pro Audio
LYD 48 | Exemplary bass performance
"The performance of the LYD 48 in the bass end was exemplary and I was very impressed by the level of definition and transient detail that it delivered in the mid and treble frequencies, even when the bottom end was shaking the metaphorical floorboards." (Bob Thomas, Sound On Sound)
Read More: Sound On Sound Review
LYD 48 | The best bargain in mid-range monitors!
"My first impression when putting the new Dynaudio LYD 48 monitors on my speakers stands something along the line of "I'm back home!" They sound like the Dynaudios that I know and love, but there is also something much greater to them." - Don Gunn (TapeOp Magazine)
Read More: TapeOp Review
LYD 48 | Incredible clarity in sound in any space
"There are no real bumps in certain frequencies from the EQ curves overlaying heavily between mismatched drivers with the three speakers working suitably well together here. The result is an articulated audio reproduction that allows you to hear the faults in your mix right away.."
Read More: Mixdown Review
LYD 48 | Perfect for placing vocals in a mix
"I was very impressed how the LYD48s dealt with vocals. I like my vocals to sit in the mix rather than on top and I found I was able to achieve this with the LYD48s".
- James Ivey
Read More: Pro Tools Expert
LYD 5 | Perfect for small home studio monitoring
"When it comes to the sonic quality, the LYD-5 feature one inch soft dome tweeters with the tri-angled diffuser bar that splits the sound and stops a direct path to your ears that might create harshness in the top-end. It's a simple enough idea, but well executed to deliver a crystal clear high frequency response without fatigue to the listener." - Mixdown
Read More: Mixdown review
LYD 7 | Excels at low volume precision
"The Lyd 7 from Dynaudio improves upon their classic B5 MKIII and is a strong contender for the "best powered monitors on earth".
- Game Audio 101
Read More: Game Audio 101
LYD 7 | Great precision at low volumes
"I found that the LYD 7 offers great precision at low volumes. Basically, I missed no details in the sound compared to when listening at loud volumes."
- Francesco Passarelli
Read More: MusicOff
LYD 8 | The most extended and linear bass response
"This was the most extended and linear bass response I've ever heard from compact nearfields. I would estimate the LYD Series will become market leaders."
- Rob Tavaglione
Read More: Pro Audio Review
LYD 7 | Pro-level precision at a mid-level price point
"Altogether, Dynaudio has managed to create a speaker that delivers pro-level precision at a mid-level price point. This sleek and modern speaker is innovation at its finest and is an absolute joy to work on."

- Jacob Roach, Sonic Scoop
Read More: Sonic Scoop Review
LYD 5 | Professional sound for everyone
"With LYD 5, Dynaudio has set a clear example that a professional, transparent-sounding studio monitor can be affordable for everyone. For Home studio owners, this could be the perfect entry into the world of decision-safe listening."
Fritz Fey, Studio Magazin
Read More: Studio Magazin Review
LYD 7 sounds magnificent
Recording Magazin in Germany chose to take a hard look at and listen to LYD 7 that sits right in the middle of the original LYD range.
"All the possible settings have a subtle influence on the sound of the LYD 7. Everything else would have been a shame, because this can be said in advance: The LYDs sound magnificent."
LYD 7 | Consistent through a wide range of volumes
"I appreciated that the low end, and the frequency response overall, were consistent through a wide range of volumes — a valuable trait when evaluating how mixes will perform in the real world, and also to avoid listening fatigue in longer sessions. Moreover, I found the highs to be very pleasing, detailed, but never harsh."
Read More: TapeOp Magazine Review
LYD 7 | Extremely natural and organic
"I was immediately drawn to its overall clarity across the entire spectrum.
Once the mix sounds right on the LYD 7, it will likely sound right everywhere else, too. The bottom line is, I felt my mixes improved after using the LYD 7... these monitors challenge you to work harder, but the end result speaks for itself."
Read More: Recording Magazine Review
LYD 7 | Absolutely fantastic to put a spotlight on a mix
Guitar Interactive is as the name suggests mainly a guitar publication, but they also include studio equipment with a focus on the home-recording guitarist. "When it comes down to putting a spotlight on a mix, I thought they were absolutely fantastic. iIf you're looking for new monitors, put them on your short list."
Read More: Guitar Interactive Review
LYD 7 | Makes mixing easy
LYD took part in a Group Test and finished only second to a pair of speakers at twice the price. Unfortunately the review is not available in full online, but here are the key takeaways from Future Music's review:
"The focus is on a meaty mid range that doesn't turn harsh, making it easy to mix less forward elements, especially reverb tails, quickly and audibly."
Among other mentions are "solid stereo image with good off-axis response" and "excellent bass".
LYD 7 | Awesome transient response
"I immediately noticed the monitors' outstanding depth and imaging, including a rock-solid phantom center. The transient response was also awesome, and not because of peaky high-frequency reproduction; the highs sounded smooth and were non-fatiguing."
- Michael Cooper, Mix Magazine
LYD 7 | Audiofanzine's new 7" reference
"The near-field monitors of the Danish manufacturer are back with a new name and finish, although they do bear a resemblance to the old BM series. (...) Fortunately, the audio performance is still excellent, and that's what really matters!"
Read More: Audiofanzine Review
LYD 8 | Excellent clarity even at very low volumes
DJ and electronic music magazine Resident Advisor's Declan McGlynn spent some quality time with LYD 8 on the test bench - and liked what he heard.
"Not only will you hear a 1dB cut in a crowded frequency range, it allows you to make decisions faster and move quickly through the mix process, a benefit that cannot be overstated."
Read More: Resident Advisor Review
LYD 7 | All pros. No cons.
The German online magazine Amazona.de gave LYD 7 a thorough test and concluded that they simply sound amazing:
"Right from the start, what struck me the most was the phenomenally detailed resolution. These speakers provide a detailed image that is rarely heard."
Read More: Amazona Review
LYD 5 & 8 | Engineering integrity = Classy and capable
We are proud to say that Sound on Sound really liked what they heard when they broke in a pair of LYD 5 and LYB 8. "They look great, their performance is up there with the best in their class, and that they're relatively affordable only increases their appeal."
Read More: Sound on Sound Review
LYD 5, 7 & 8 | Near field size. Main monitor sound.
Near Field Size. Main Monitor Sound. That was more or less the essence of Pro Tools Expert's conclusion when they took in the full LYD range for a detailed review.

As James Ivey points out, each model shines in its own way and is ideal for significant purposes, so there is a pretty good chance that one of the LYD models will appeal to and be ideal for your studio.

Read More: Pro Tools Expert Review
LYD 5 & 8 | Exceptional degree of clarity
MusicTech put LYD5 and LYD8 on the review test bench and signed off with a 9/10 rating and a 'Choice' award. The rating almost speaks for itself, but to sum up briefly, they sure liked what they heard:

"Both have an exceptional degree of clarity across these ranges with pinpoint detail on the soundstage – in fact, I couldn't fault them."

Read More: MusicTech Review
LYD 5, 7 & 8 | A genuine danish delicacy
German magazine, Bonedo, reviewed all 3 LYD models. In short, they conclude that they preserves the classic Dynaudio virtues: The design is modern, the standard of craftsmanship is high and the sound is immaculate and very transparent.

"Those looking for an honest and 'un-hyped' sound can definitely find it here."

Read More: Bonedo Review
LYD 7 | Commendable vocal clarity
Audio Media International tested the LYD 7 personal reference monitors and found vocals to have commendable clarity regardless of the source, including Alison Krauss, Tony Lewis and ZZ Top.
"The crossover frequency of the LYD 7 is quite high for a two-way at 4.3kHz (I would typically expect something up to an octave lower), so the woofer is working harder than usual to cover the critical vocal range. This it did with aplomb – female and male voices alike coming through with commendable clarity."
Read More: Audio Media International Review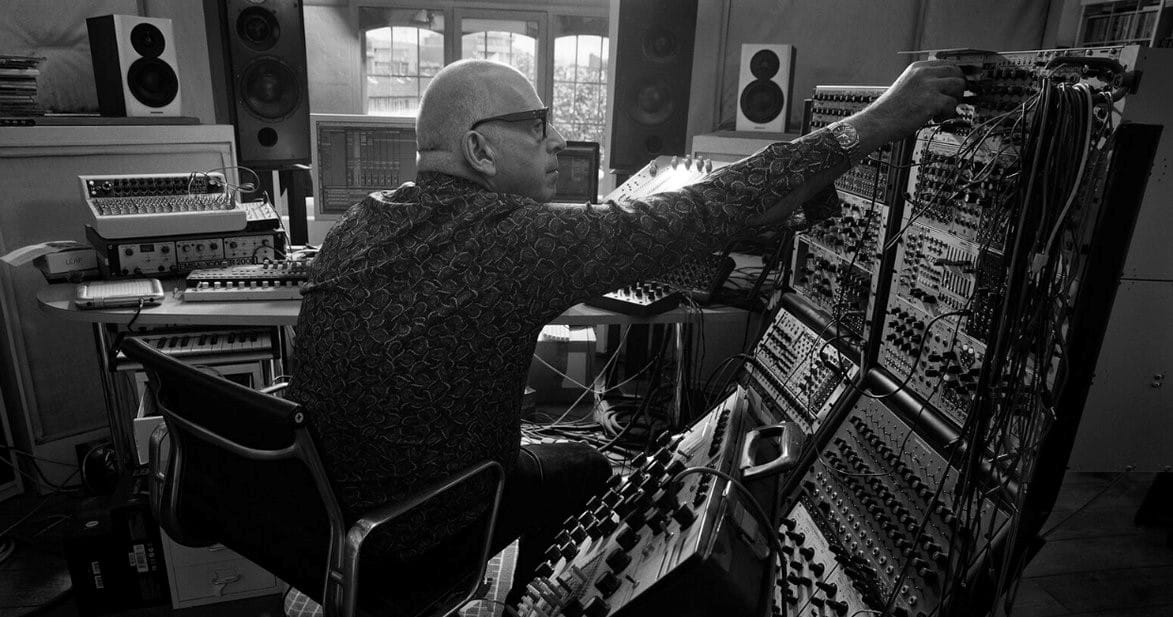 I'd rather just have one pair of speakers that I trust. And I don't need to hear them really loud. I just need to hear them clearly – that's the most important thing
Daniel Miller,
Studio master Daniel Miller on Dynaudio speakers
Daniel Miller is a legendary producer and the founder of the independent record label Mute Records. A label that brought us acts such as Depeche Mode, Moby, Nick Cave & The Bad Seeds and many more.

Miller is also a proud advocate of our speakers (he has used BM15s for as long as he can remember, and still uses them in his London and Berlin studios), and he has strong opinions on personal reference monitors.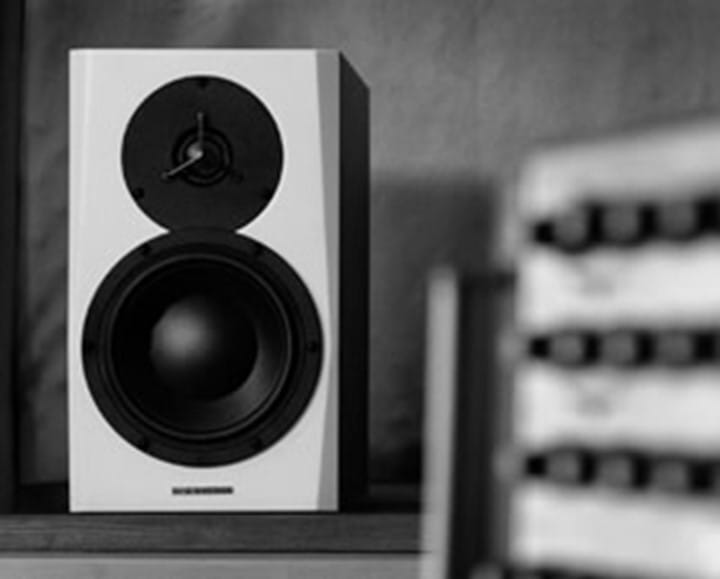 Sign up to get more great articles
Nothing compares to the satisfaction of knowing – for a fact – that something is as good as it gets