Nashville-based music producer, Fred Mollin, has been on a few round trips over the years both geographically and in terms of production genre. Yet, music has always been a key element in his life.

We recently met with Fred for a chat about making music and how he uses his LYD 48 and 18S in his own studio, which you can read much more about by following the link in the sidebar to the right. This article is not about gear, but about Fred's long career in making and producing music for records and film for almost five decades.

As you might imagine, successes were part of the ride, as was stressful moments with the back against the wall. And Fred was happy to share both sides with us. So, let's get started...
The early years
In 1969, the 16-year old Fred dropped out of school to pursue a career in music. At the time, a record deal was at the top of the wish list, but despite living in the New York area, this was just not as easy as he had hoped for it to be. But the dream remained and after a few years of part-time jobs and knocking doors, Fred's older brother who had moved to Toronto, Canada, invited him to visit, which turned out to be a life-changing event.
"I went to Toronto in 1971 and basically never left. I found a girlfriend, had college gigs and eventually also landed a record deal there," Fred says. "Then in '74, I met singer and songwriter Dan Hill at a double gig. We talked and at some point, he asked me if I'd be interested in producing a demo that he was about to record."
That was one of Fred's early experiences as a producer, but it was also a milestone in the sense that it was during this session he met fellow producer Matt McCauley, and together they produced a series of Dan Hill albums, including one in 1977 that would become a big hit in the US and the rest of the world.
Following this hit, Fred and Matt relocated to LA for a few years, but around 1981, Fred decided to move back to Toronto to raise a family, which also turned out to send him on a whole new path.

My primary job is to realise the album my artist dreams of making.
Fred Mollin,
The film and television years
In the early 80's, Toronto had become the third-largest film-making area in North America. Many of the productions were from the US, but various tax rules and a favourable currency exchange rate had resulted in many new film and TV production companies to emerge in Toronto. And film and TV needs music…
By 1985, Fred had become a full-time composer and producer of music for picture. And from then and until 2001, he estimates to have delivered about 600 hours of music for shows and films like: Beverly Hills 90210, Friday the 13th – The Series, War of the Worlds, Borderline Normal, Forever Knight, Liar Liar, Hard Copy and countless more (a full list of credits can be found at fredmollin.com).
"Those years were pretty amazing," Fred tells us and goes on. "The purpose of going back to Toronto in 1982 was to raise a family and that was exactly what we did. For me, it was amazing to be able to work out of our own house and be around the kids, you know. So, even with the usual tight deadlines involved with film and TV productions, it was a great time."
However, as the years passed by, Fred also found that he really missed producing records. He had been making music in all of those years, but to serve and support visuals. In short, the original passion for music - and just for the sake of music - had never left. It had merely been put on pause for a while.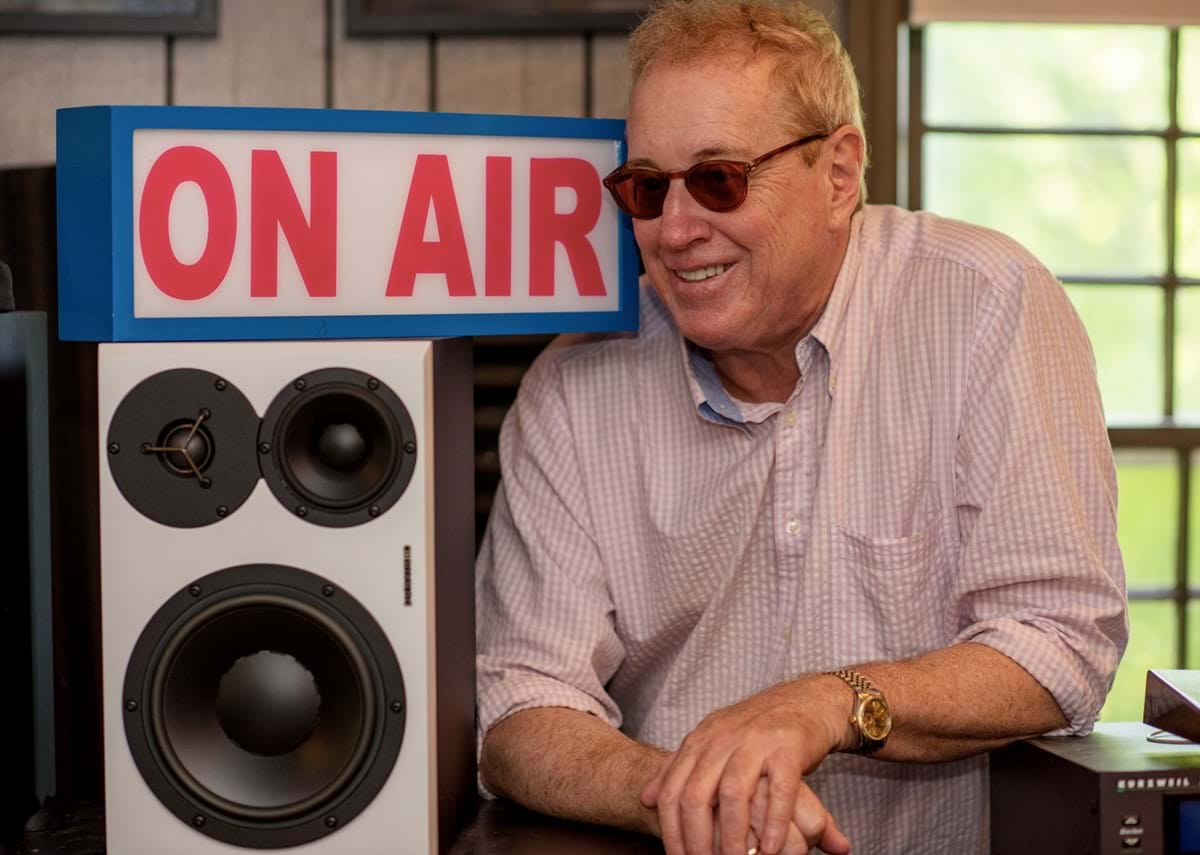 Nashville has really become the world's capital of recorded music.
Fred Mollin,
Getting back into music production
By 2001, Fred's kids had become grownups and he was free to relocate if needed. "I wanted to get back into producing records and considered several locations, but eventually I settled on Nashville, as it had really become the world's capital of recorded music. The talent pool – both in terms of musicians, songwriters, singers and engineers – is just second to none in Nashville, as is the amount and quality of recording studios."
Today, Fred's base is still in Nashville, and over the years, he has been working with an impressive and very diverse roster of artists, including Johnny Mathis, Jimmy Webb, Kris Kristofferson, Billy Joel, Chris Cornell and many more.
Setting the team - and the tone!
But what is a producer's role actually? It can be a number of things, but in Fred's case it could almost be described as a hybrid between a film director and a baseball coach, as he explains:
"My job is to gather the best possible team for a project. This includes hiring the right musicians, the right engineer and the right studio. This may not be the same team throughout a project. Sometimes, one musician may be perfect for 3 or 4 songs on an album, but someone else may be a better fit for the rest of the songs.
My primary job is to realise the album my artist dreams of making. I help each musician understand the role they need to fill in on any particular song, and I guide the artist towards the fulfillment of their vision. In many ways, it's quite similar to a film director instructing his actors and crew, only I guide and advice the musical team that I work with. And just like the director – or the baseball coach – my job is also to pick the team members."

It was never what we intended, but it was… interesting!
Fred Mollin,
Saving the day (and career) with a wash of verb
As mentioned in the beginning, a career spanning so many years, there must also have been moments of stress, frustration and despair. And there was... Fred told us a great story that holds both ups and downs that we feel would wrap up this interview just perfectly. It takes us all the way back to 1977 and revolves around Dan Hill's major hit "Sometimes When We Touch", which actually was made under a huge amount of pressure.
"We had done a few albums with Dan Hill that had been great successes in Canada, but not so much in the US," Fred says. "By the time we were looking at the next album, the record label, 20th Century Fox, let us know that they needed a hit, or the US affiliate deal would be terminated. So, when we presented a song with lyrics by Dan Hill and music by the great composer Barry Mann, the record company was convinced we had a hit song on our hands and gave the green lights to start recording it.
The first step was amazing. We had five great musicians and they all sat in the same room with me in the middle conducting, and the track was captured first take. Then, the day after, Dan would do the vocal overdubs, but he was under so much pressure that he just couldn't sing as wonderfully as he normally did.
So, we ended up with no less than nine full vocal tracks all of which were pieced together by bouncing small snippets – one phrase at a time, sometimes one word at a time. Now, based on that material, we decided that we would be able to get one great, combined vocal track, so we sent Dan home.
The next day we started doing the comp onto a master track. And remember this was in the purely analogue days, recording on two-inch tape. So, we had to go through the nine vocal tracks one line at a time, select the best one and then bounce it manually down to a new track while I was riding the fader in real-time to make it sound natural.
This took two full days in the studio and while you can't hear it when you just listen to the song, the vocal track consists of no less than 97 vocal moves!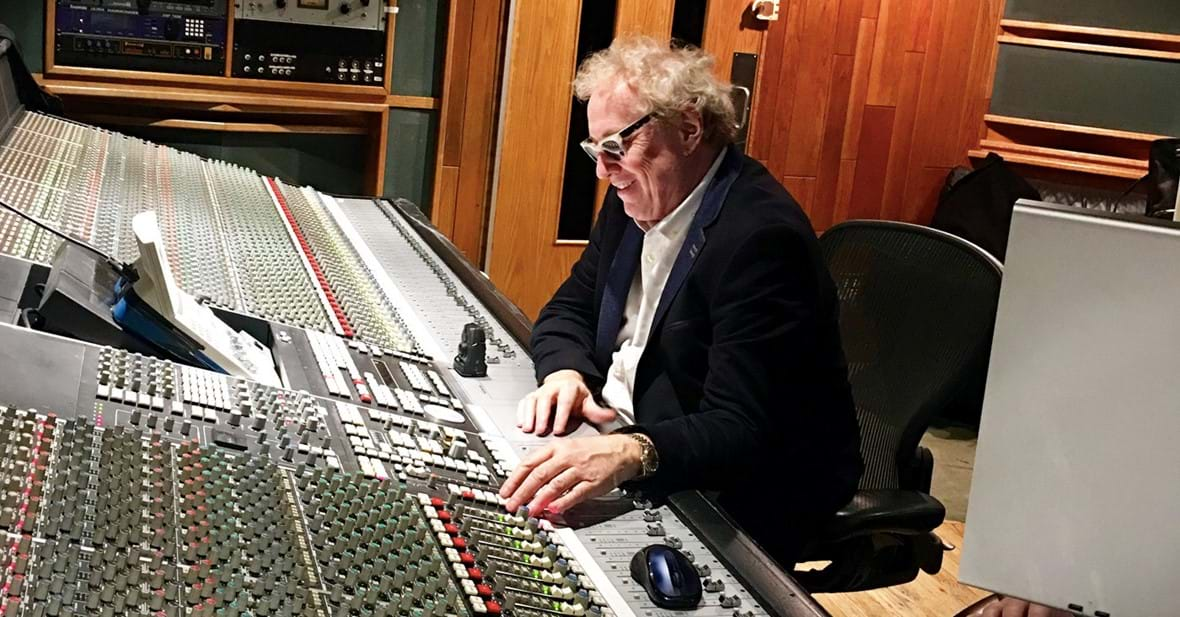 The very last word...
"Now, the really disturbing part of this session was when we reached the very last phrase – actually the very last word of the very last phrase. That word – 'subsides' – was supposed to be held for quite a long time. But Dan had been so stressed out during the tracking session that when we listened back none of the recorded versions were usable. We found one that was great in the beginning, but then all of a sudden, his voice just cracked – and not in a good way.
Having our back against the wall, knowing that our careers would depend on this song becoming a hit, I simply decided to try something radical. I grabbed the reverb send knob on the console with one hand and the vocal track fader with the other. When we did the bounce, I knew exactly when his voice would crack, and at that particular moment, I yanked down the vocal fader and simultaneously cranked the reverb send all the way up.
When we listened back to the result, we all agreed that this could definitely work. It was never what we intended, but it was… interesting! You know, I have heard so many comments on that ending over the years, people telling me that this reverb-wash at the end was such a brilliant idea, but in reality, it was simply my attempt to save our careers that were on the line."
Phew! That's some real-life studio story and we know for sure that when we listen to that song – and in particular that ending – again it will be impossible not to think about how the tracking and mixing sessions actually played out in the studio. So, why not take a moment and do exactly that. Give Dan Hill's 'Sometimes When We Touch' a listen right now. Lean back, enjoy and try to imagine the amount of stress Fred in his 20-somethings were under at the time!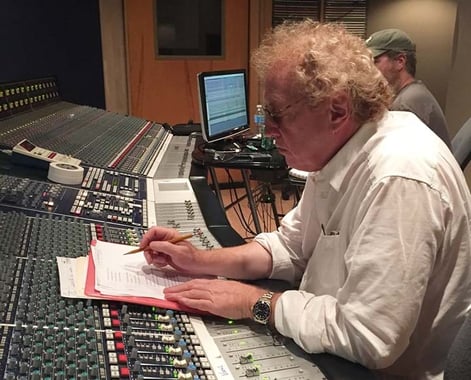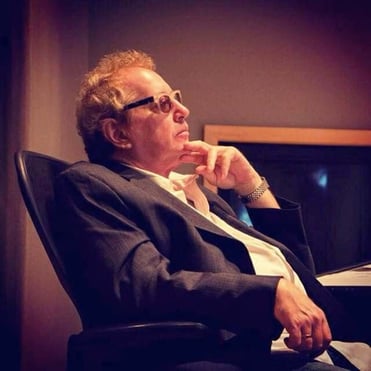 Sign up to get more great articles
Nothing compares to the satisfaction of knowing – for a fact – that something is as good as it gets