Therefore, he got a pair of LYD 48's so he could do a shootout in a listening environment that he is extremely familiar with. And when we stopped by his studio, he already had both pairs up and running. Roy's 'Studio R' is part of the Power Station facility, which is located in the Hell's Kitchen neighborhood on the west side of midtown Manhattan.
The Power Station studio was founded in 1977 - just like Dynaudio, by the way - and was renamed to Avatar Studios in 1996. In 2017, the name was changed back to Power Station @BerkleeNYC, but regardless of the naming, the studio simply oozes the essence of music, passionate artists and simply history. There is wood everywhere and thick wall-to-wall carpets give it a certain creative atmosphere that is just hard to beat.
And similarly, the album track record is also hard to beat, as it includes artists such as Bob Dylan, Tony Bennett, Eric Clapton, Dire Straits, Duran Duran, Bruce Springsteen, John Lennon, Billy Joel, Madonna, Muse, George Michael, John Mayer and David Bowie. Just to name a few!
In Roy's studio, the mixing room features a massive SSL console, as well as a ton of outboard gear - and of course monitors. There is even an old 2" tape machine that can be used in case the artist prefers that deep analog sound with wow-and-flutter charm over the editing-freedom that digital recording has to offer.
In fact, Roy started his career as a mixing engineer and producer more than 30 years ago at Power Station and has had his own studio - the one that we were invited to see - for almost 16 years. So, he has witnessed the technological development in our industry first-hand and likes to keep all options available, allowing analog and digital technologies to be used together.

Even though the LYD 48's has a slightly smaller woofer, I don't miss anything in the low end. They reveal tons bass information.
Roy Hendrickson,
Studio Monitor Testing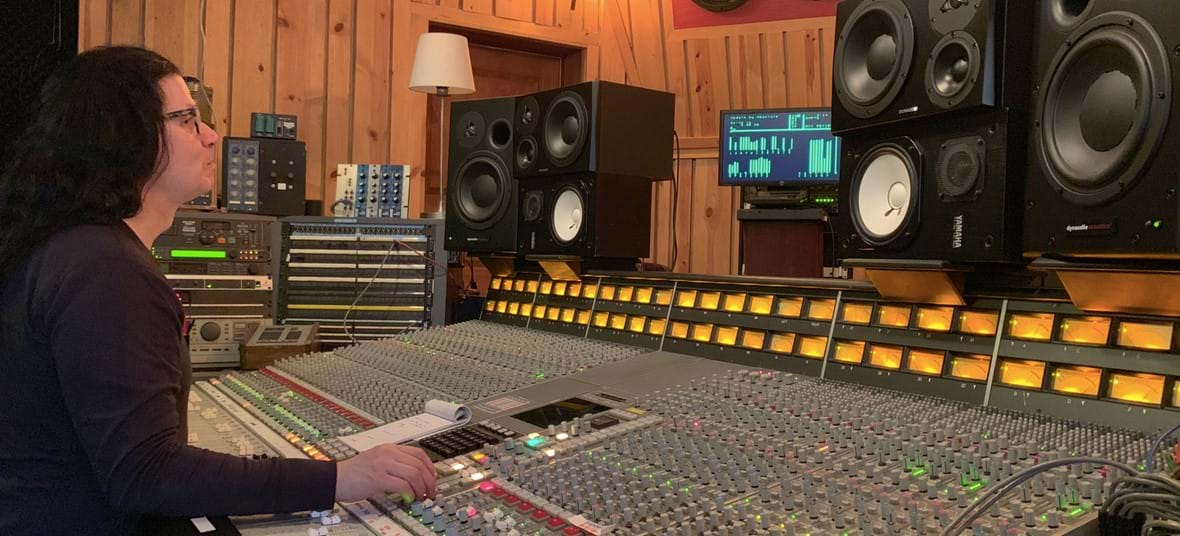 Roy's got his BM15 monitors long before LYD 48 was launched, and as already-mentioned, he was conducting a mixing session in Canada earlier this year and requested the BM15 monitors he knows so well. But since it was not possible to get a pair in time, they decided to rent a pair of LYD 48 to stay within the Dynaudio family of monitors.
According to Roy, it was a great experience and the session was a smooth ride. However, it did trigger his curiosity as to how they might perform against his trusty BM15's in a direct comparison in his own studio.

I found it easy to adapt to the sound of the LYD 48 monitors and it is easy to achieve results on them that translate well other playback systems.
Roy Hendrickson,
Both pairs of monitors were already hooked up to the SSL console so that it was easy to switch between each pair. At the time when we visited, Roy had not decided completely whether the BM15's or the LYD 48's would be his main pair of nearfield monitors, but he certainly noticed that each pair has its own character and sonic attributes.
"I actually find that the BM15's are slightly strident-sounding," Roy told us. Surely, sound perception is objective, but we did discuss how the crossover frequency might play a role, as the BM15's has this point at 1.8 kHz, whereas the LYD 48's crossover is set much higher at 5.5 kHz, which actually means that the dedicated midrange driver (the 4", ed.) covers the entire spectrum of vocal information in a mix - and dialog in a speech context for that matter.
"Yeah, that may explain why I perceive the BM15's as a bit more strident. But it's also important to stress that even though the LYD 48's has a slightly smaller woofer, I don't miss anything in the low end. Actually, they reveal tons of bass information.
Now, I haven't used the LYD 48's for as long as the BM15's, which obviously plays a role, but I found it easy to adapt to the sound of the LYD 48 monitors and it is easy to achieve results on them that translate well to other playback systems.
Another important factor that tips the arrow towards LYD 48 is that they are so compact and much easier to take from room to room here at the Power Station, which happens a lot! They are really compact, yet they deliver the full spectrum beautifully - including the very low end."
Well, whether Roy ends up sticking with his BM15's or moves on to LYD 48 as his main nearfield studio monitors is yet to be decided, but in any case, we are sure he will continue creating great-sounding mixes for amazing artists at the Power Station for several more decades!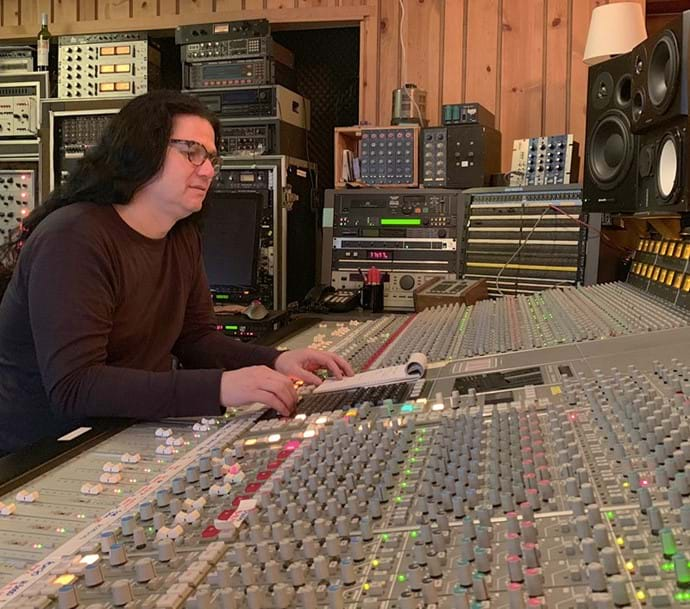 Sign up to get more great articles
Nothing compares to the satisfaction of knowing – for a fact – that something is as good as it gets