Here, in her personal space, the stereo is the focal point: "It's a temple to me, a wonderful music shrine. I want to be able to sit down or stand in the most ideal position possible and listen to music. For me, that's how music should be experienced at home – as a singular experience and not as background noise."
Alexandra got her musical education in the legendary Berlin club scene of the nineties and noughties. She moved to Berlin as a young student in the late '80s and started working at the bar Fischlabor before joining the club Tresor as managing director. Later, she took on the booking at the techno club E-Werk and worked the door at various other clubs before returning to Tresor, where she took over the booking.
The scene's techno genesis is told extensively in the excellent book Klang der Familie – and Alexandra appears repeatedly in this and other narratives. It was an era of pioneers, discovering uncharted territory, and the emergence of DJing as a new art form. It was about new spaces and raw, physical sound.
"At Tresor, I understood for the first time what music and space meant together," she explains. "There's a track I associate with Tresor called Sonic Destroyer by X-101. The simplicity, this energy, the whole spatial experience can be found in this piece. It makes me think about Aphex Twin's Analogue Bubblebath. That gentle warmth that takes over when you're all partied out and everything feels like a bubble bath through the smoke machine, cigarette smoke, sweat, and breathing. This is music as a tactile experience."
The right treatment
If you have experienced the special synergy created when sound and space converge, then it will never leave you, she adds. "This old ruin, its walls, the steel, the stroboscopes, the tangible sound and how it dripped from the ceiling. It was like art."
At Tresor, it took years before they figured out how to create good sound. Most systems at the time were simply overloaded by the low-frequency sub-genres of electronic music like techno, house, jungle, and drum'n'bass. In Tresor's early years, the sound clattered in all corners. Quality improved rapidly over the years and culminated in the mid-'90s with the Love Parade parties, which brought rave culture to the streets and even caused local monuments like the Berlin victory column to shake from megawatt PAs installed on trucks and millions of ravers dancing in toe. This sound from Berlin eventually became a mass movement and the last great youth culture of the 20th century.
But Alexandra liked her techno more complex; techno that sometimes had the courage to leave space. ("Like Jeff Mills, how he swiftly moved a few fingers and suddenly the ceiling went up.") The straight bass-drum in four-four time dictated the sound in most Berlin clubs. For Alexandra, the only aesthetic escape was to look ahead. She was searching for new sounds – punchy sounds, with special bass. Challenging sounds.
At the beginning of the noughties, she spent a lot of time at WMF, one of the most influential clubs at the time. WMF made room for new technological influences. Laptops and complex visuals played an increasingly important role. The rooms were treated better. And the bass, especially, could be heard precisely.
"WMF was extremely underrepresented in the Berlin club narrative. But it was here that the whole thing became more ambitious and diverse again," Alexandra says. "Style was incredibly important for the rooms. The music enlarged the rooms there – there was something special about it. Space was defined completely differently than at Tresor or E-Werk."
She and her boyfriend have even turned their entire apartment into a large sound installation. "You can play an ambient record on the smart bathroom radio or place other soundscapes and sources on monitors and stereo, so you can wander around the apartment and something interesting always happens," she says.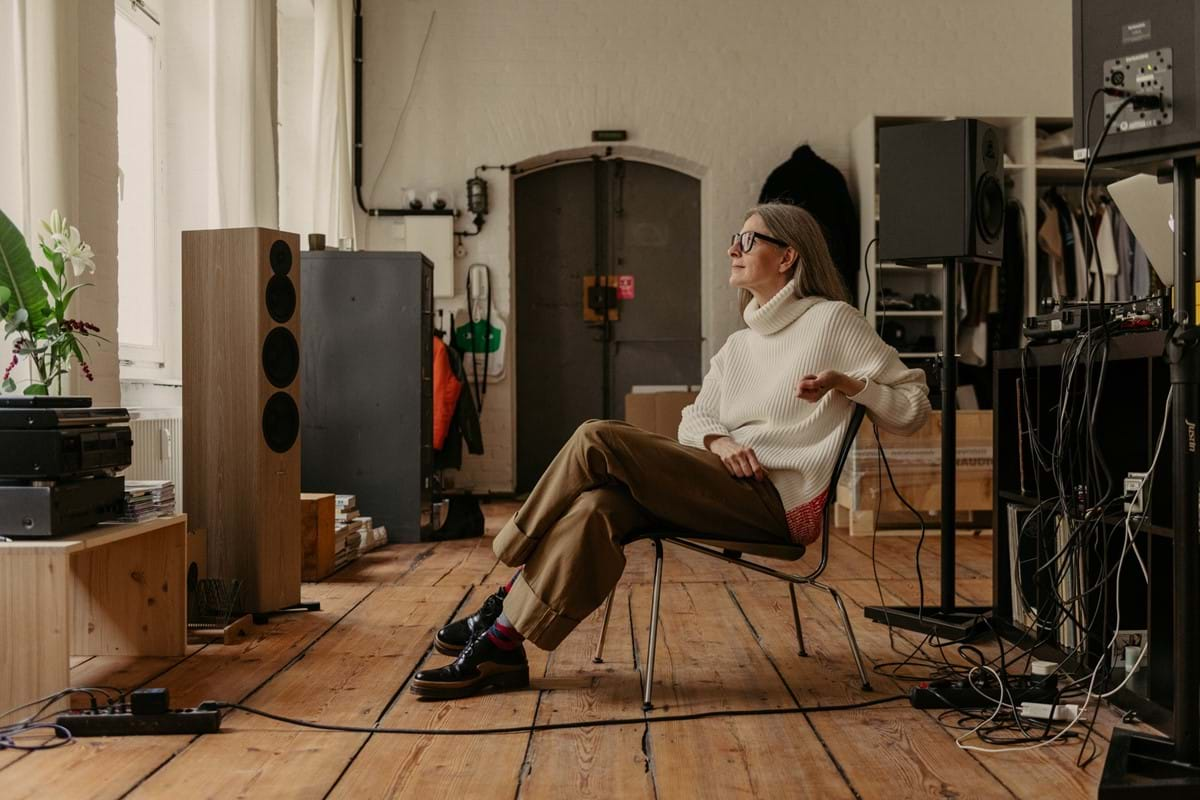 The quest for bass
Alexandra got her first grime record as a gift in 2004: "It was like the first time I heard X-101. All my hair stood on end; my whole body vibrated. It was pure power. I thought that was incredible." Shortly after, she met Johanna Grabsch, with whom she created Sick Girls. Through their uncompromising eclecticism, the pair became ambassadors for club sounds that stood up to the strict diktats of straight techno bass-drums – from UK bass to grime, dubstep, and Brazilian radio Carioca. "Nobody played this music, so we decided that we could do it ourselves. We also wanted to be visible as women and live our feminist values."
Bass continues to form a central part of Alexandra's musical cosmos. "Bass is the physicality; the physical manifestation of music. Aside from the cliché that in the '70s at a rock concert the flare pants had to flutter, I find this whole-body reaction exciting," she says. "The music becomes a body in itself. Bass is something round for me. I still get the same feelings with a wobble bass as if you gave a toy to a four-year-old. It's not an intellectual reaction. Sometimes a fat bass is just awesome. You can almost lie in it!"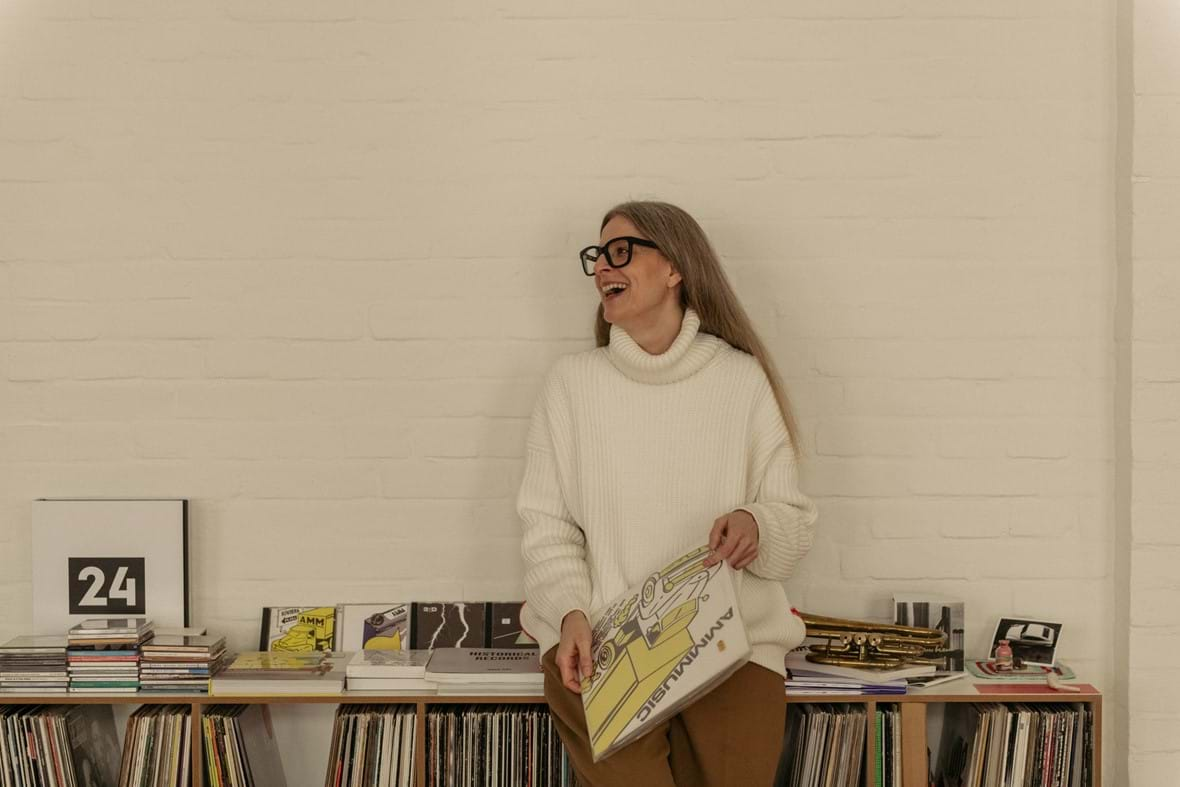 Sign up to get more great articles
Nothing compares to the satisfaction of knowing – for a fact – that something is as good as it gets