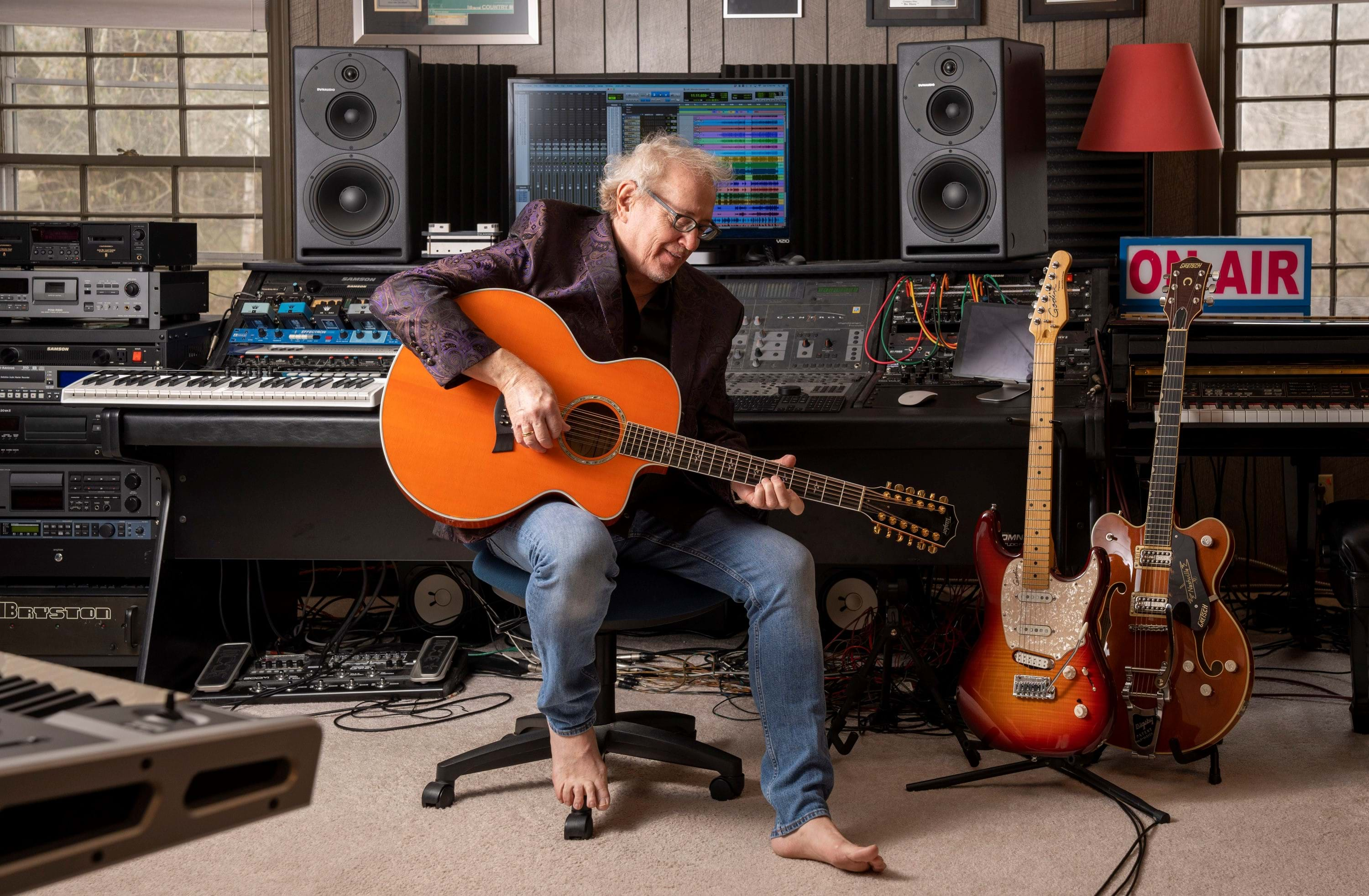 Nashville producer Fred Mollin upgrades to Core 59
It's an understatement to say that Fred Mollin is prolific. And even if you haven't heard his name before, yes – you've heard his stuff. He's been composing and producing music for Hollywood and the TV industry since the late 1970s for everything from hard-hitting drama, to Disney, to Beverley Hills 90210. And that's to say nothing of his work with the likes of Johnny Mathis, Jimmy Webb, Lamont Dozier, Kris Kristofferson and Willie Nelson.
We've been in touch with Fred a lot over the years, covering his LYD installation in 2018 and his career in music (along with a few tasty anecdotes and tips).
Recently he decided to take it up a notch and install a pair of Core 59 three-way speakers in his studio. We were naturally curious to learn more about what prompted him to make this upward move, what the immediate difference was and how it's affected his daily work in the studio.
"Because of my frequent time in the major studios of Nashville, I started to get used to having a bigger and more powerful monitoring situation," Fred explains. "I love the LYD 48s, but found that the Core 59s were filling my home studio control room with more dimension and more powerful coverage.
Basically, LYD 48 has everything that Core 59 has, but Core 59 has more warmth, more clarity and detail, more depth of field, and obviously they're bigger and work better when louder monitoring is needed. I also find that there's even less fatigue if we work at a moderate level all day with the Core 59s. The truth is, they're both brilliant monitors – but clearly, the overall sound in the studio is better with the Cores.
Finally, once we use our sub, everything becomes completely multi-dimensional. There's a sort of cinematic sound to the Core 59s coupled with a sub."
He's firm in his position that there's a lot to consider when choosing a monitoring system: "For me, the number one most important aspect in choosing a monitoring system is its ability to be true to other situations – such as other studios' systems; headphones; lesser listening situations like home computers with mini speakers; the audience's home stereo systems; and all broadcast platforms, including streaming and radio. The second is that the sound is rich, honest, beautiful, and doesn't cause listening fatigue during a long day of overdubbing or mixing."
Knowing that Fred has real studio experience with both LYD 48 and Core 59, we asked who he would recommend them to respectively.
"I'd definitely recommend LYD 48 to people with a smaller room and a more compact home studio. Of course, I'd also recommend them to major studios as a nearfield monitor to use in an A/B position with their larger mounted monitors. And reversely, I would strongly suggest that big studios and home-based studios with larger rooms consider Core 59 speakers."

Honestly, I rely on the Core 59s more than I've ever relied on any other monitoring system.
Fred Mollin,
In our first interview, Fred mentioned that he would actually bring his LYD 48s to other studios when tracking outside his own. So, we wondered if that was also the case with the much larger Core 59 system.
"We'll still bring the LYDs to different studios as our nearfield monitors. The Core 59s are a little too big to take along – and there's really no need, as I trust what I hear on the LYDs. And then when I bring the stems home for mixing, we have the Core system. Honestly, I rely on the Core 59s more than I've ever relied on any other monitoring system."
It definitely goes to show that trust goes a long way: even with the monitor upgrade in the main room, Fred's LYD 48s still have a part to play in the field. And now, when you hear his latest recordings, you know exactly how they've been monitored.
Sign up to get more great articles
Nothing compares to the satisfaction of knowing – for a fact – that something is as good as it gets