Introduction M5P
A True Benchmark in Studio Monitoring.
The Dynaudio M range of speakers has been a staple in main monitoring in studios around the world for years. With the M5P – Evidence Dynaudio adds a monitor to the range that is specifically suited for mastering.
The M5P has been designed without compromises using only the best materials and is custom built in the Dynaudio factory in Denmark. The M5P is also the first studio monitor to feature Dynaudio Directivity Control, a technology that utilises a symmetrical drive unit array and an elaborate crossover topology to control sound radiation, which makes it easier to integrate into any studio room.
Dynaudio Directivity Control
Dynaudio Directivity Control builds on a vertical, symmetrical drive unit array and an elaborate crossover topology which leads to a controlled sound radiation.
With two tweeters, two mid-range drivers and four woofers per loudspeaker, each drive unit complements its counterpart with regard to frequency response and phase relationship in such a way that an immensely accurate and defined sound radiation characteristic is achieved. The energy radiated to the room's floor and ceiling is reduced by approximately 75 percent. This makes the M5P far less dependent on the room and its positioning much less critical, compared to any other studio monitors available.
Array Configuration
To implement DDC in the lower frequencies, the woofer cabinets are positioned directly above and below the midrange and high frequency driver middle section.
This has two acoustical advantages. First, it provides a more equally spread radiation of the lower frequencies into the room. Second, this four-woofer design combines the diaphragm surface of a larger conventional single-woofer design with the power, speed and control of four smaller, single-voice coil-magnet assemblies.
Crossover
To counteract any sonic resonance, a separate compartment isolates and provides the perfect mechanical and thermal environment for the carefully assembled, and close-tolerance selected, crossover components.
In addition, the compartment is passively ventilated at the back so that the crossover components always remain within a safe operating temperature range – even at continuous high volume levels and during extreme transients.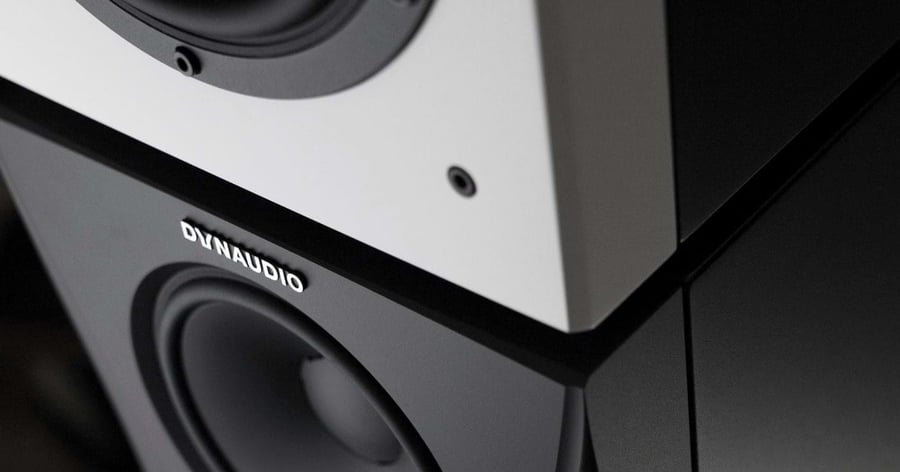 State-of-the-art farfield studio monitor
---
Custom built studio monitor with only the best materials
---
Dynaudio Directivity Control to reduce reflexions from floor and ceiling
---
Highest-grade crossover with select components on glass fibre-reinforced PCB
---
Array configuration for a more controlled bass performance
---
Status

Discontinued

Segment

Pro

Range

M Series

Type

Main Monitor

Analog inputs

Passive

Lower Cutoff (Hz @85 dB +/- 3 dB)

28

Upper Cutoff k(Hz @ 85dB +/- 3 dB)

25

Box Principle

Rear-loaded bass reflex

Crossover

5-way

Crossover Frequency (Hz)

290,480,2200,8500 Hz

Tweeter

2x 1.1in Esotar2

Midrange

2x 5.5in MSP

Midrange/Woofer

4x7in MSP

Weight kg

115

Weight lbs

253 4/8

Width mm

210

Height mm

1940

Depth mm

510

Width inches

8 2/8

Height inches

76 3/8

Depth inches

20 1/8

Find a dealer
Find your nearest Dynaudio dealer and pay them a visit today, or sign up for a listening session.
Ask for our Dynaudio specialist
{specialistName}
{description}
Status:

Segment:

Range:

Type:

Analog inputs:

Maximum SPL (1m, pair):

Lower Cutoff (Hz @85 dB +/- 3 dB):

Upper Cutoff k(Hz @ 85dB +/- 3 dB):

Box Principle:

Crossover:

Crossover Frequency (Hz):

Tweeter:

Midrange:

Midrange/Woofer:

Weight kg:

Weight lbs:

Width mm:

Height mm:

Depth mm:

Width inches:

Height inches:

Depth inches: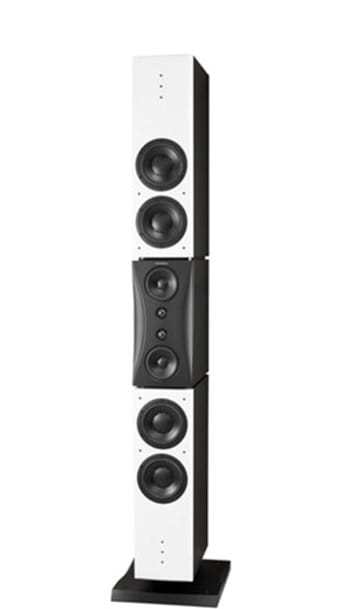 M5P

Discontinued

Pro

M Series

Main Monitor

Passive

28

25

Rear-loaded bass reflex

5-way

290,480,2200,8500 Hz

2x 1.1in Esotar2

2x 5.5in MSP

4x7in MSP

115

253 4/8

210

1940

510

8 2/8

76 3/8

20 1/8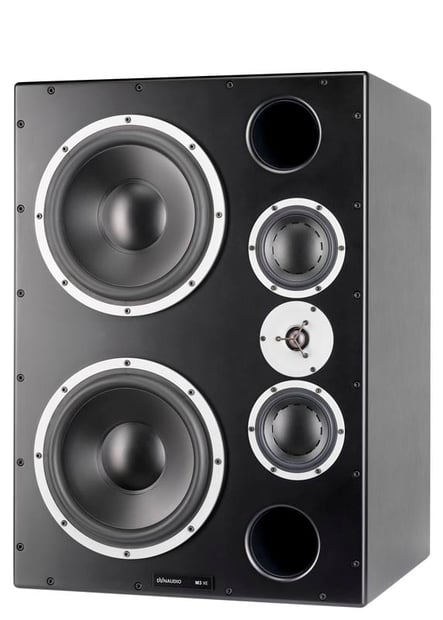 M3VE

Discontinued

Pro

M Series

Main Monitor

2x Lab.gruppen PLM10000Q

133

22

21

Front-loaded bass reflex

3-way bi-amped

1.1in Esotar2

2x 5.5in MSP

2x12in MSP

56,2

123.9

555

775

505

21 7/8

30 4/8

19 7/8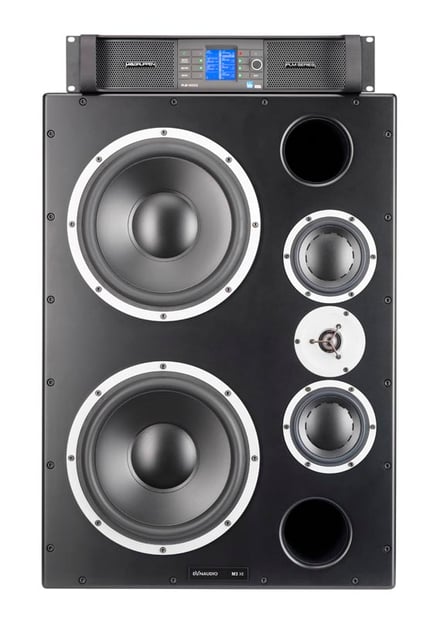 M3XE

Discontinued

Pro

M Series

Main Monitor

2x Lab.gruppen PLM10000Q

135

22

21

Front-loaded bass reflex

3-way quad-amped

1.1in Esotar2

2x 5.5in MSP

2x12in MSP

56,2

123.9

555

775

505

21 7/8

30 4/8

19 7/8