Dynaudio Xeo 20 - Hi-Fi Choice
David Vivian from HiFi Choice puts the Xeo 20 under the microscope, praising their convenience and their integrated amplifier system.
He concludes that no matter how good passive systems can be, the real advantage of this speaker category is the possibility of better performance. The Xeo 20 is no exception, he says, thanks to its one-amplifier-per-driver design, all-digital crossover and significantly better DSP.
Although he says the Xeo 20 seems "pristine" at first listen, he admits that "crisp sounds crisper, soft sounds softer, and separation crystalizes out of the haze – only its a haze you never registered before".
The Xeo 20 has the added functionality of analogue and digital direct inputs – to suit the listener's system. But you won't need speaker cables. Primary and Client speakers communicate through a 24-bit/96kHz wireless signal. And despite finding the 'open space' EQ setting no more successful than its predecessor, he underlines that the wall/corner setting compensates with a drastic improvement of control and extension.
He also praises the face lift, highlighting the speaker's softer and rounder edges and corners, plus the infra-red receiver's new home beneath the mid/bass driver.
The overall verdict that "seldom has clutter-free convenience looked or sounded so good" and the HiFi Choice recommend badge speak for themselves.
Check out some of our favorite quotes.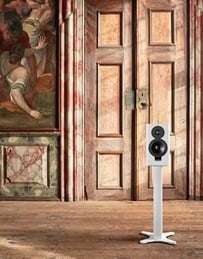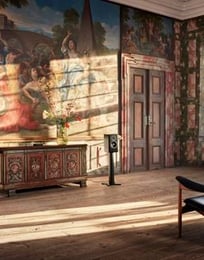 "If ever there was a perfect example of win-win, the Xeo 20 is surely it."
"I've seldom auditioned a two-way standmount where such descriptions have seemed more spookily apt."
"Where even good passive speakers tend to blur the quietest detail when things get loud and busy, the chive Xeo "0 preserves it and keeps it in perfect proportion."
"The real beauty of the Xeo 20 is what it can do with a hi-res digital feed or even CD, not to mention vinyl."