Dynaudio Esotan MKII
Dynaudio's advanced automotive technology is born out of decades of intense research and development mated to the high standrads of production - and, of course, or never-ending pursuit of the musical truth.
Our Esotan automotive loudspeakers are specifically engineered for optimum performance in vehicles to ensure the most precise in-car music reproduction possible. And because they share the same DNA as our high-end home and pro-studio speakers, their performance is every bit as fanatical about uncovering that truth.
Esotan MKII
Specifications
Component:

Diameter:

Mounting depth:

Frequency response:

Ajustable tweeter level:

Ajustable medium level:

Power rating (MRS/Max.):

Sensitivity (dB @ 2.83V/1m):

Impedance:

Tweeter case:

Midrange og woofer basket:

Mounting hardware:

Supplied:

Finish: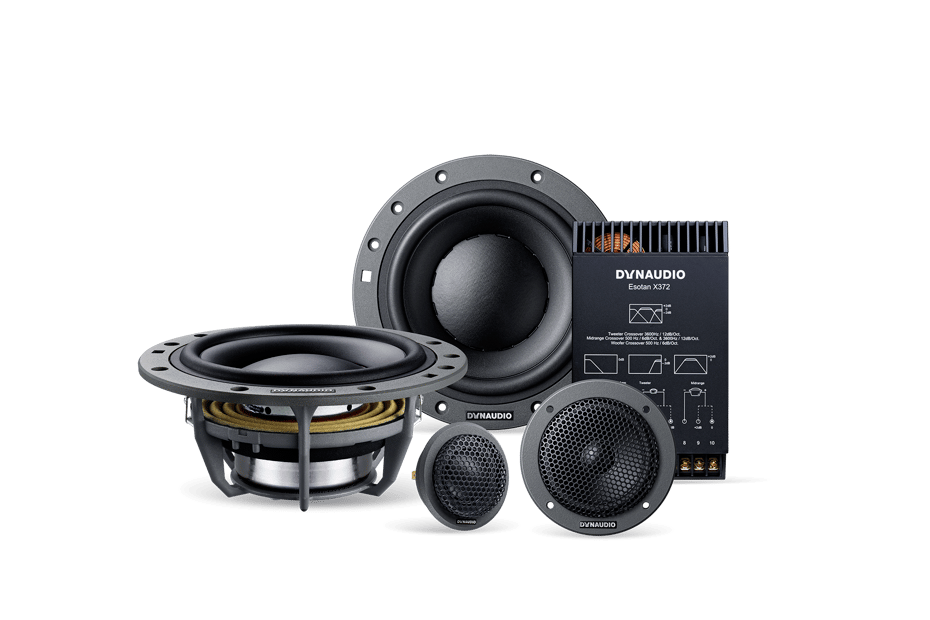 Esotan 372 MKII

3-way component system

165mm/6.5"

67mm/2.4"

50Hz-20kHz

0, -2dB

0, +2dB

150W/400W

86dB

4Ω

Aluminium

Aluminium

Included

Without woofer grille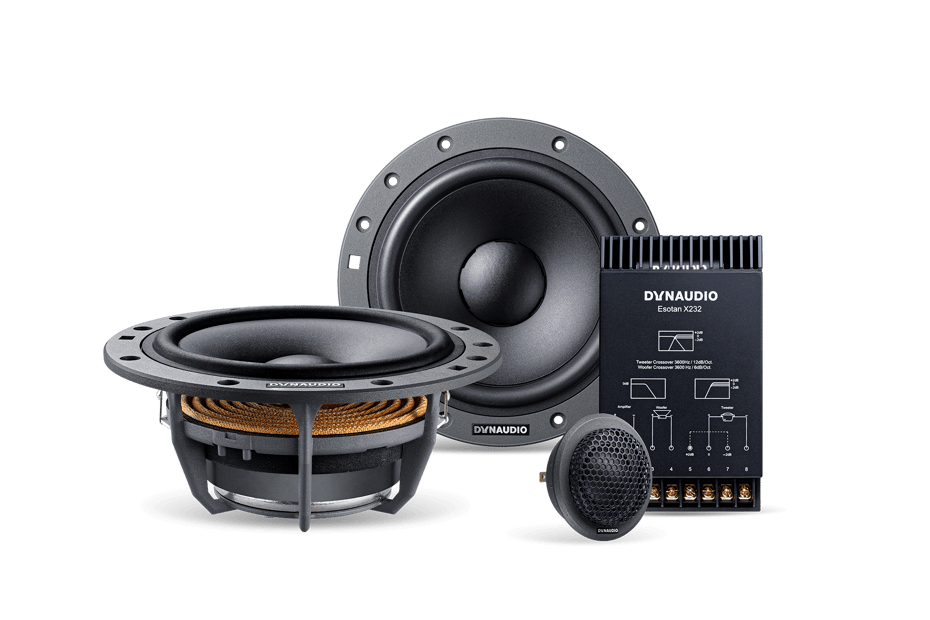 Esotan 232 MKII

2-way component system

165mm/6.5"

67mm/2.4"

60Hz-20kHz

0, -2dB

0, +2dB

60W/120W

86dB

4Ω

Aluminium

Included

Without woofer grille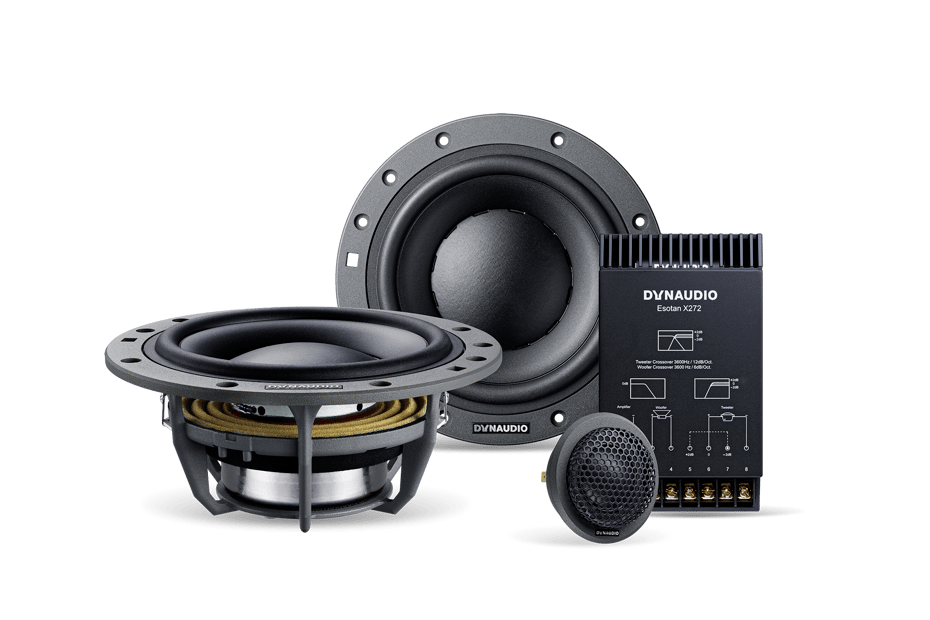 Esotan 272 MKII

2-way component system

165mm/6.5"

67mm/2.4"

50Hz-20kHz

0, -2dB

0, +2dB

150W/400W

86dB

4Ω

Aluminium

Aluminium

Included

Without woofer grille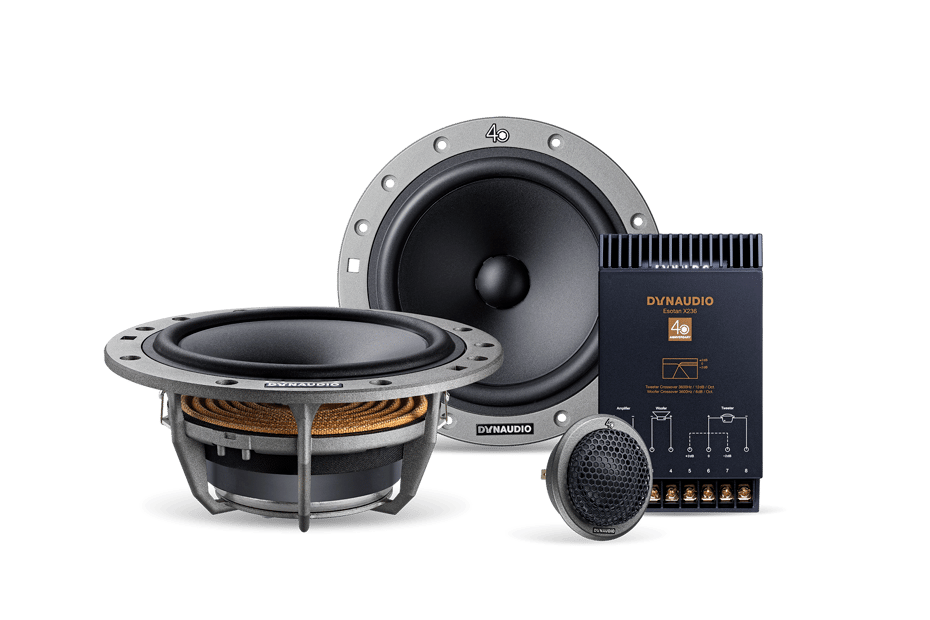 Esotan 236 MKI

2-way component system

165mm/6.5"

67mm/2.4"

60Hz-20kHz

0, -2dB

0, +2dB

80W/160W

89dB

4Ω

Aluminium

Included

Without woofer grille

Special