Confidence 20
We don't think a speaker's size should dictate how good it sounds… so we don't let it.
The compact Confidence 20 takes the performance, the passion and the power of the range's larger speakers, and puts it on a stand.
We've spent years looking at how we could improve on the previous range of Confidence speakers. And, after almost countless hours in design labs, our state-of-the-art Jupiter measuring facility, modeling and simulation suites – and, of course, listening rooms – we've done it.
Cutting-edge development
Like the rest of the range, the Confidence 20 features the 28mm Esotar3 soft-dome tweeter, plus an improved 18cm NeoTec MSP woofer and an innovative down-firing bass port.
Its drivers feature cutting-edge developments in airflow technology (including a much larger rear chamber and optimised venting in the tweeter, plus the resonance-stabilising Hexis inner dome); simulation-derived diaphragm thickness; super-powerful neodymium magnets; and the Compex front baffle.
The 28mm Esotar3 soft-dome tweeter takes over 40 years of Dynaudio expertise, plus plenty of learnings from the award-winning Esotar Forty unit – and rolls it all into the finest tweeter we've ever created. A powerful neodymium magnet system, innovations in airflow routing, the resonance-busting Hexis inner dome… it all combines to increase detail, clarity and sensitivity.
The 18cm NeoTec MSP woofer also has neodymium under the hood, and uses glass-fibre in its voice-coil former for optimum stiffness. The voice-coil itself is aluminium, which lets us use the ideal weight (or lightness, depending on your point of view) for powerful and controlled bass as well as refined midrange. And the entire woofer motor has been designed to harness airflow using an innovative venting system that's been machined directly into the magnet. (Something you can learn more about in our six-part podcast series on the Confidence).
We're guessing you want to know how it sounds… and the answer is, simply, "like your favourite artist". Nothing more, nothing less.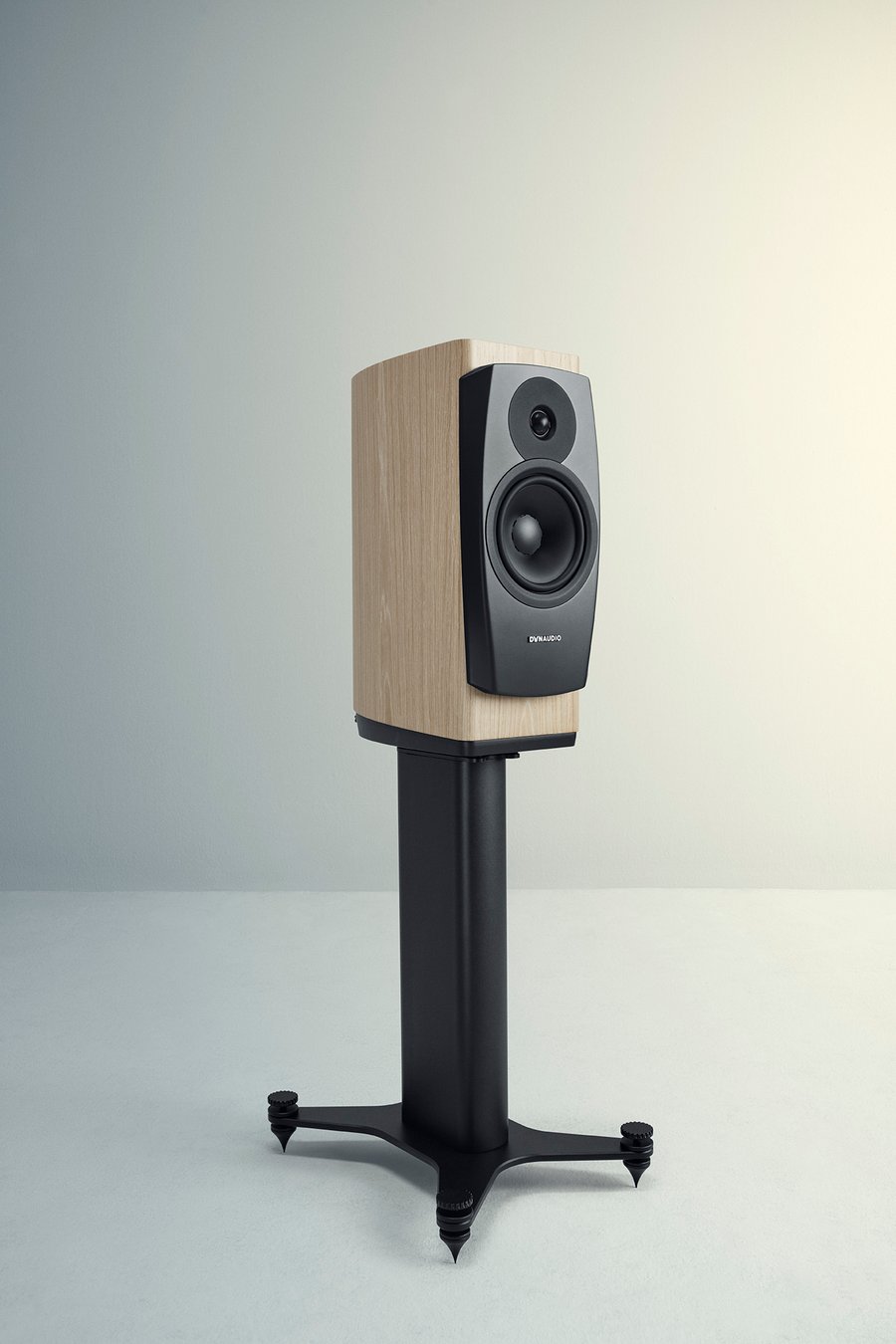 Designed and engineered in Denmark
---
We put Confidence through intensive –and exhaustive –testing in the Jupiter measuring facility at Dynaudio Labs. Hundreds of hours of analysis and listening have resulted in the best speaker we've ever created.
The legend continues. The Esotar3 is optimised for detail, finesse and performance. It includes the ingenious Hexis resonance-defeating inner dome, plus innovations in materials, airflow and more.
Confidence 20
Specifications
Status

Current

Segment

Home

Range

Confidence

Type

Bookshelf

Sensitivity (dB @ 2.83V/1m)

87

IEC Power Handling (Watt)

250

Rated Impedance (Ohm)

6

Minimum Impedance (Ohm)

5 ohm @ 155 Hz

Lower Cutoff (Hz @ +/- 3 dB)

42

Upper Cutoff (kHz @ +/- 3 dB)

22

Box Principle

Bass reflex down-firing port

Crossover

2-way

Crossover Frequency (Hz)

2325 Hz

Crossover Topology

2nd order

Tweeter

28 mm Esotar 3

Midrange/Woofer

18 cm MSP

Weight kg

27

Weight lbs

59 4/8

Width mm

233

Height mm

520

Depth mm

414

Width inches

9 1/8

Height inches

20 4/8

Depth inches

16 2/8

Width mm incl. feet/grill

223

Height mm incl. feet/grill

520

Depth mm incl. feet/grill

444

Width inches incl. feet/grill

8 6/8

Height inches incl. feet/grill

20 4/8

Depth inches incl. feet/grill

17 4/8

Grille

Black

Baffle

Compex

Baffle

DDC 2

A glorious loudspeaker creation
---
"You'd be committing a crime against your love of music if you were to neglect auditioning this most extraordinary, nay, glorious loudspeaker creation."
Confidently stealing the limelight on FIDELITY magazine's cover
---
The latest print issue of the German magazine FIDELITY is featuring the smallest of our new Confidence range on their cover: Confidence 20. And the first impressions prove that little ripples make big waves.
Find a dealer
Find your nearest Dynaudio dealer and pay them a visit today, or sign up for a listening session.
Ask for our Dynaudio specialist
{specialistName}
{description}
This is the Confidence series
Status:

Segment:

Range:

Type:

Sensitivity (dB @ 2.83V/1m):

IEC Power Handling (Watt):

Rated Impedance (Ohm):

Minimum Impedance (Ohm):

Lower Cutoff (Hz @ +/- 3 dB):

Upper Cutoff (kHz @ +/- 3 dB):

Box Principle:

Crossover:

Crossover Frequency (Hz):

Crossover Topology:

Tweeter:

Midrange:

Midrange/Woofer:

Woofer:

Weight kg:

Weight lbs:

Width mm:

Height mm:

Depth mm :

Width inches:

Height inches:

Depth inches:

Width mm incl. feet/grill:

Height mm incl. feet/grill:

Depth mm incl. feet/grill:

Width inches incl. feet/grill:

Height inches incl. feet/grill:

Depth inches incl. feet/grill:

Grille:

Baffle:

Baffle: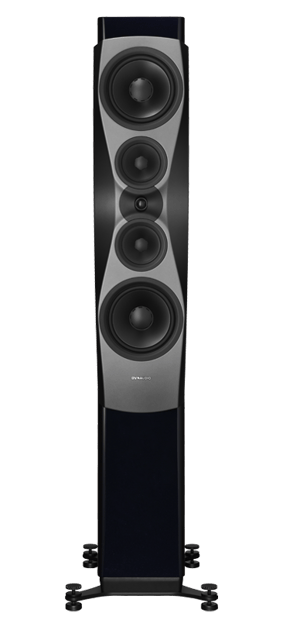 Confidence 60

Current

Home

Confidence

Floorstand

87

600

4

3.7 @ 71 Hz

29

22

Bass reflex down-firing port

3-way

200/2580 Hz

2nd/3rd order w. DDC

28 mm Esotar 3

2x 15 cm MSP with Horizon

2x 23 cm MSP

66,2

146

271

1634

469

10 5/8

64 3/8

18 4/8

432

1679

517

17

66 1/8

20 3/8

Black

Compex

DDC 2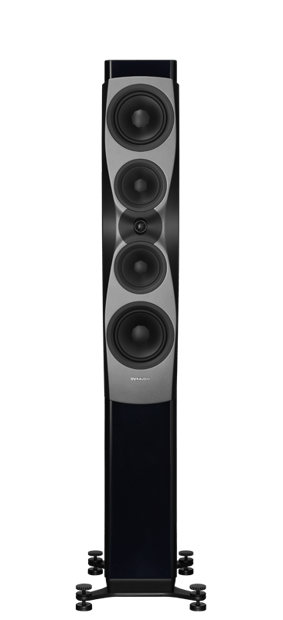 Confidence 50

Current

Home

Confidence

Floorstand

87

400

4

2.7 @ 79 HZ

35

22

Bass reflex down-firing port

3-way

200/2860 Hz

2nd/3rd order w. DDC

28 mm Esotar 3

2x 15 cm MSP with Horizon

2x 18 cm MSP

49,6

109 3/8

218

1512

399

8 5/8

59 4/8

15 6/8

364

1557

424

14 3/8

61 2/8

16 6/8

Black

Compex

DDC 2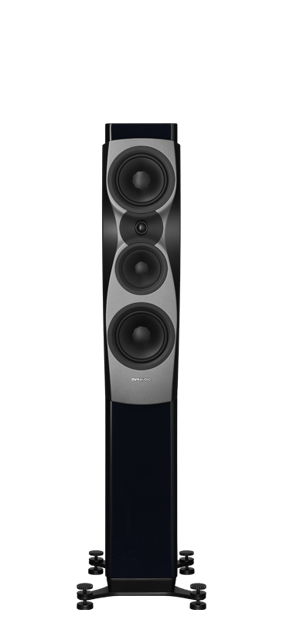 Confidence 30

Current

Home

Confidence

Floorstand

88

350

4

2.8 ohm @ 85 Hz

38

22

Bass reflex down-firing port

3-way

290/3700 Hz

2nd/3rd order w. DDC

28 mm Esotar 3

15 cm MSP with Horizon

2x 18 cm MSP

44,2

97 4/8

222

1337

399

8 6/8

52 5/8

15 6/8

364

1382

424

14 3/8

54 3/8

16 6/8

Black

Compex

DDC 2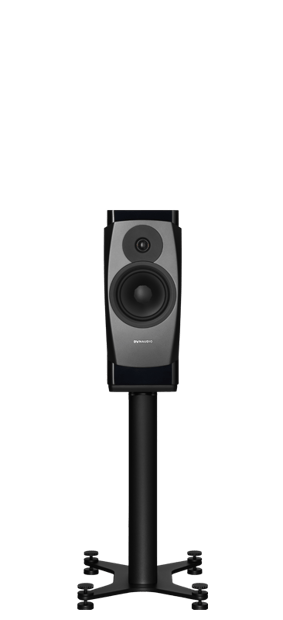 Confidence 20

Current

Home

Confidence

Bookshelf

87

250

6

5 ohm @ 155 Hz

42

22

Bass reflex down-firing port

2-way

2325 Hz

2nd order

28 mm Esotar 3

18 cm MSP

27

59 4/8

233

520

414

9 1/8

20 4/8

16 2/8

223

520

444

8 6/8

20 4/8

17 4/8

Black

Compex

DDC 2