Users with multichannel home-cinema systems can use the ceiling speakers in the walls, too, to ensure absolute tonal consistency. And because the grilles are independent of their frames, their positions can be adjusted to perfectly satisfy the strictest requirements of architects and interior designers.
Michael Munch, Product Manager, says: "We designed the Dynaudio Custom range to be as easy as possible to install, to be simple to understand and to be flexible enough to tailor to even the most challenging listening environment. And – of course – it had to sound as good as the rest of our speakers. We love bringing our passion for music to every pair of ears we can reach – no matter how big or small the space. Every Dynaudio Custom speaker is designed, tuned and built with the same care and pride as our regular hi-fi, in-car and pro-audio ranges."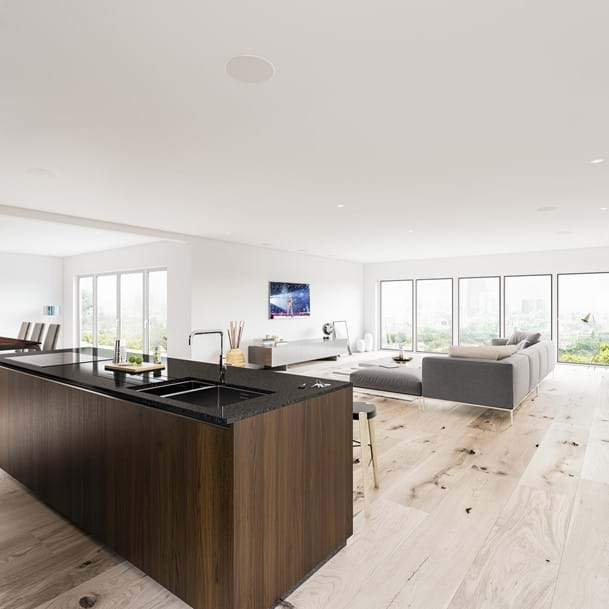 Get hands on with the Studio range
Dynaudio will showcase the in-ceiling and in-wall speakers from its Custom Architectural Studio range:
Dynaudio S4-C65 2-way in-ceiling

Dynaudio S4-C80 2-way in-ceiling

Dynaudio S4-W65 2-way in-wall

Dynaudio S4-W80 2-way in-wall


Visitors will be able to see and touch the speakers themselves, as well as try out the tool-free mounting system and magnetic grilles.
Sign up to get more great articles
Nothing compares to the satisfaction of knowing – for a fact – that something is as good as it gets