When we introduced the Focus XD range in 2014, it was the first true high-end wireless active speaker system. And it's more than just a pair of loudspeakers: Focus XD is a complete hi-fi system; all you need to do is add a source.
What's an active speaker?
Unlike conventional passive speakers (you'll doubtless have at least one pair of these in your home already), actives don't need an external amp – the amplification is built into the box. In fact, true active speakers, like Focus XD (and our Xeo range), have dedicated amplifiers for each speaker driver.
All you need is a source (which can be analogue, digital or even wireless), and mains power to each speaker. Active speakers – such as our LYD range – are often used in professional recording studios.
The most immediate benefit is that you'll get a neat system – especially if you decide to use your speakers wirelessly.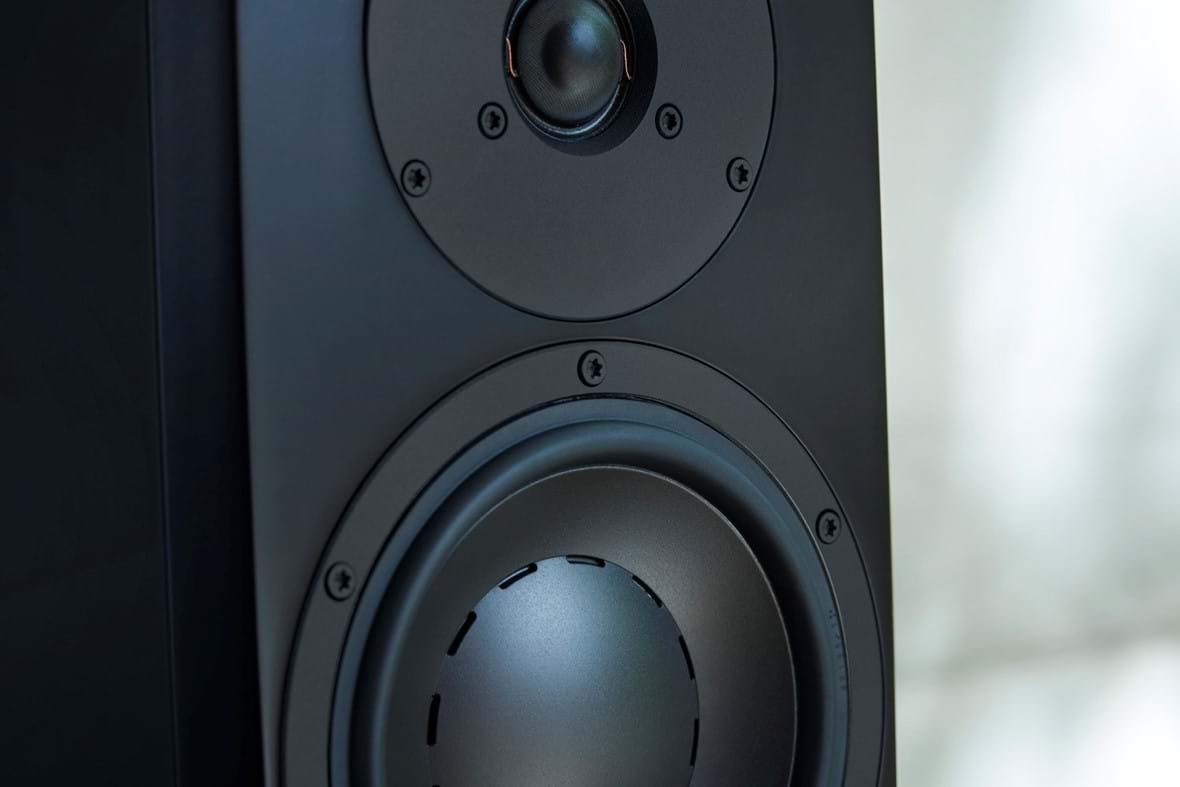 Understood. What other benefits are there?
Well, there's the issue of component-matching. You might spend years tweaking the combination of amp, source, DAC, speaker cables, interconnects and more in a passive system. But in active speakers all that work has been done for you.
Since each driver has its own amplifier, we've been able to pair them up for the best quality – and then optimise them even further. No compromises here.
There's also less internal wiring because the amps and drivers are so close together. Less internal wiring means there's less possibility of interference getting into the system – and, because of the advanced on-board digital signal processing, more possibility of compensating for what does get through.
All of that means the signal can stay in its pure digital form for longer – only being converted to analogue at the last possible moment, before it's output as physical sound. This means clearer, cleaner audio than you'd get from an equivalent passive loudspeaker.
Sold. So, what's special about the new Focus XD?
The Focus XD range is a complete hi-fi system… without the clutter of a complete hi-fi system. These high-end active speakers bring true high-resolution wireless streaming, from every conceivable source, to your home.
Send in a digital signal (wired or wireless, it's your choice), and it'll stay that way right up until the last possible moment – meaning it stays pure all the way from the recording studio to the speaker driver.
There's no clutter, no fuss… and no catch.
Running the show is cutting-edge digital processing technology capable of handling full-fat, 24-bit/192kHz hi-res files.
All the speakers in the range share common controls and connections – so if you want to mix-and-match different models from the range, you can. There's digital coaxial in and out, plus analogue input (with adjustable sensitivity), as well as a seven-position control for fine-tuning the speakers' placement in your room.
And if you add the Dynaudio Connect box, you get digital optical, another digital coaxial and RCA and 3.5mm analogue inputs – plus mini-USB (which can stream 24-bit/96kHz files), aptX Bluetooth and Wi-Fi connectivity (including DLNA).
The Focus XD's firmware can even be upgraded when our engineers have another Eureka! moment (they get them a lot). In fact, that's exactly what's just happened. In the 2017 version, not only have they redesigned the crossovers and found a way to use less processing (for even cleaner reproduction), they've managed to extract more volume from the drivers without distortion or compression. And because there's less processing happening there, we've been able to use more in the EQ for even better speaker-position compensation. We've also included tech from our LYD pro-studio monitors that lets you tweak overall brightness with a switch on the back.
Use them with your existing system (they'll integrate just fine), build a multiroom set-up (you can use them with the Xeo range too), or even hook them up to your TV… while getting genuine high-end wireless hi-fi into the bargain.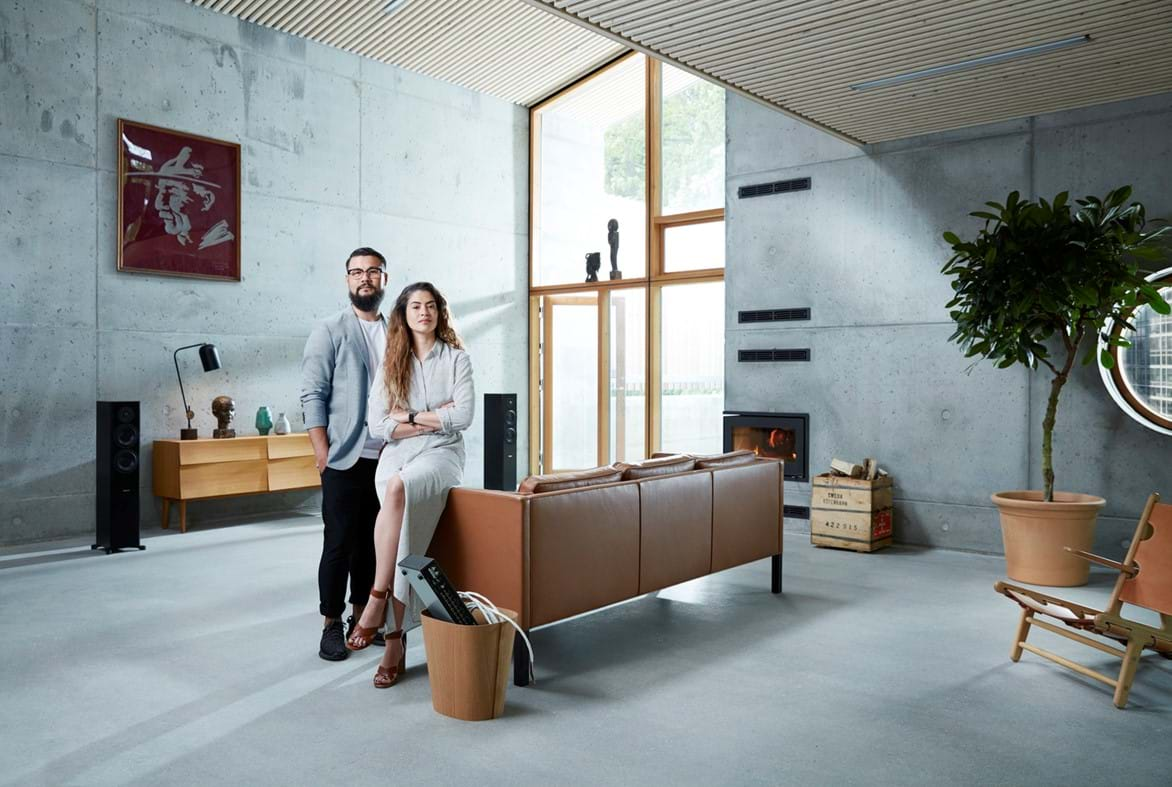 Focus 60 XD
The 600W floorstanding Focus 60 XDs are the ultimate union of quality, power and performance. With twin long-throw 18cm woofers and a dedicated 14cm midrange driver – both made from our proprietary MSP material – plus our legendary 28mm soft-dome tweeter, they're designed just as much for finesse as they are outright thump.
Focus 30 XD
These compact 450W floorstanders use our legendary MSP woofers and precision-coated soft-dome soft-dome tweeters. Their tri-amp configuration and intelligent digital amplifiers means each driver gets exactly the right amount of the right frequencies, at the right time, to help your music sound exactly as it should.
Focus 20 XD
Dynaudio has spent decades repeatedly redefining the compact loudspeaker. And with the 300W Focus 20 XD, it's happened again. The MSP driver and 28mm tweeter from the rest of the Focus XD range appear here, too – along with all the authority and control of the larger speakers. It's quality, concentrated.
Sign up to get more great articles
Nothing compares to the satisfaction of knowing – for a fact – that something is as good as it gets