Thursday the 18th is a pretty special day for us: it's the first day of High-End Munich, we have something new to share and we're going live with our experts, Otto Jørgensen and Roland Hoffmann, straight from our showroom at High End at 14.30 CET. Together, Otto and Roland will help you better understand tweeters by taking questions from our Facebook community and our visitors at the fair – just leave your question with us before we go live.
And since we've already unpacked all of the lights, cameras, and makeup, we decided to add topics like design, cabinets, and acoustics to the roster; covered in the old-fashioned Ask the Expert style by engineers from our Dynaudio Labs all of whom you can meet below.
Meet the cast
Otto Jørgensen, Product Manager
Since last time Otto was on the show, he has changed position here at Dynaudio. He is now a part of our product management team and is heavily involved in pushing our existing technologies to the edge and advocating new driver design. If you want to know more about Otto, you can his Ask the Expert interview here.
Roland Hoffmann, Senior Manager, Dynaudio Academy
In his first Ask the Expert appearance, Roland talked about active crossovers. And we loved it so much, we couldn't resist bringing him back. Roland travels the world to introduce Dynaudio technologies and products to dealers, distributors, and audiophile. But you can read much more about what he does in his Ask the Expert interview here.
Malte Köhn, Design Director
Malte joined Dynaudio just a couple of years ago, but he has already left an everlasting mark on our products with the Contour as a prime example. When we found out he was going to High-End, we simply couldn't resist stealing him away for a quick couple of questions for Ask the Expert.
Click here to watch Ask the Expert - Designing loudspeakers with Malte Köhn.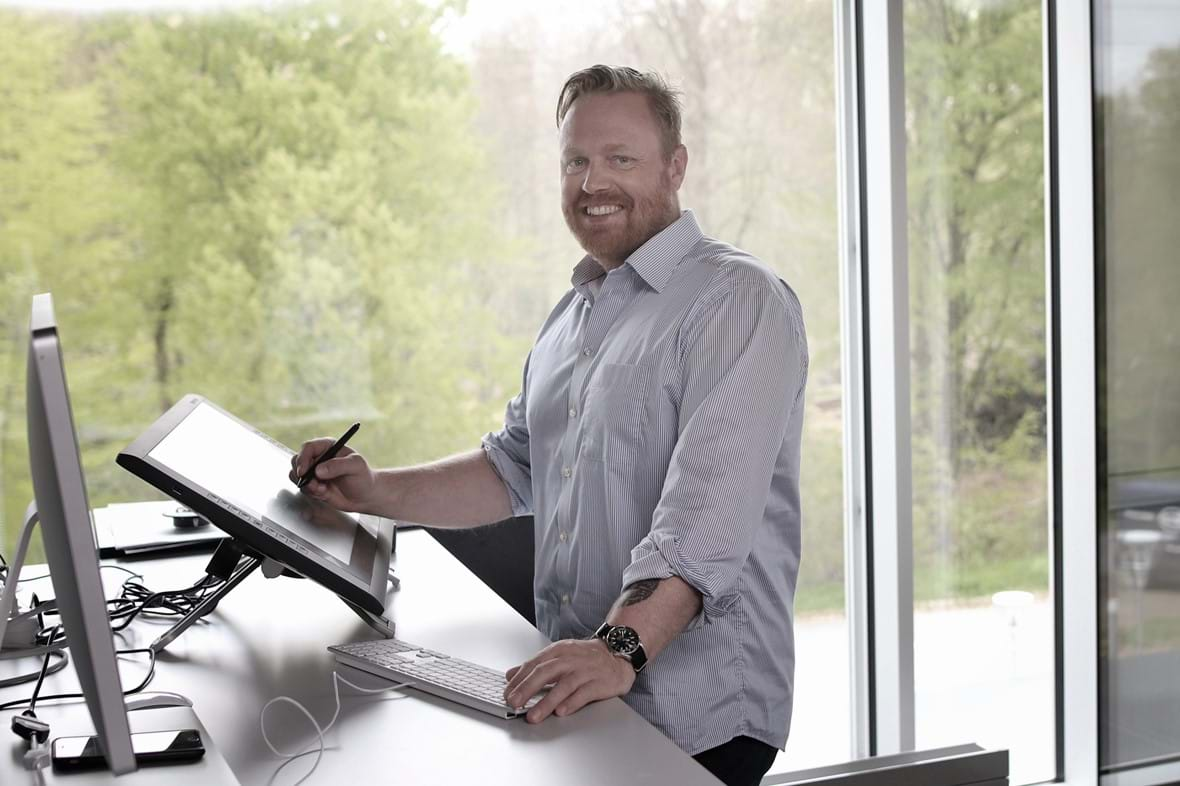 Kristoffer Jørgensen, Research and Development Engineer
Kristoffer is one of our up-and-coming acousticians. Tasked with developing the loudspeakers of tomorrow in close collaboration with our product managers. Something he does by relying on a team of specialists (like Stephen and Andreas). And in the end, he ties it all together with the final tuning.
Click here to watch Ask the Expert - Loudspeaker tuning with Kristoffer Jørgensen.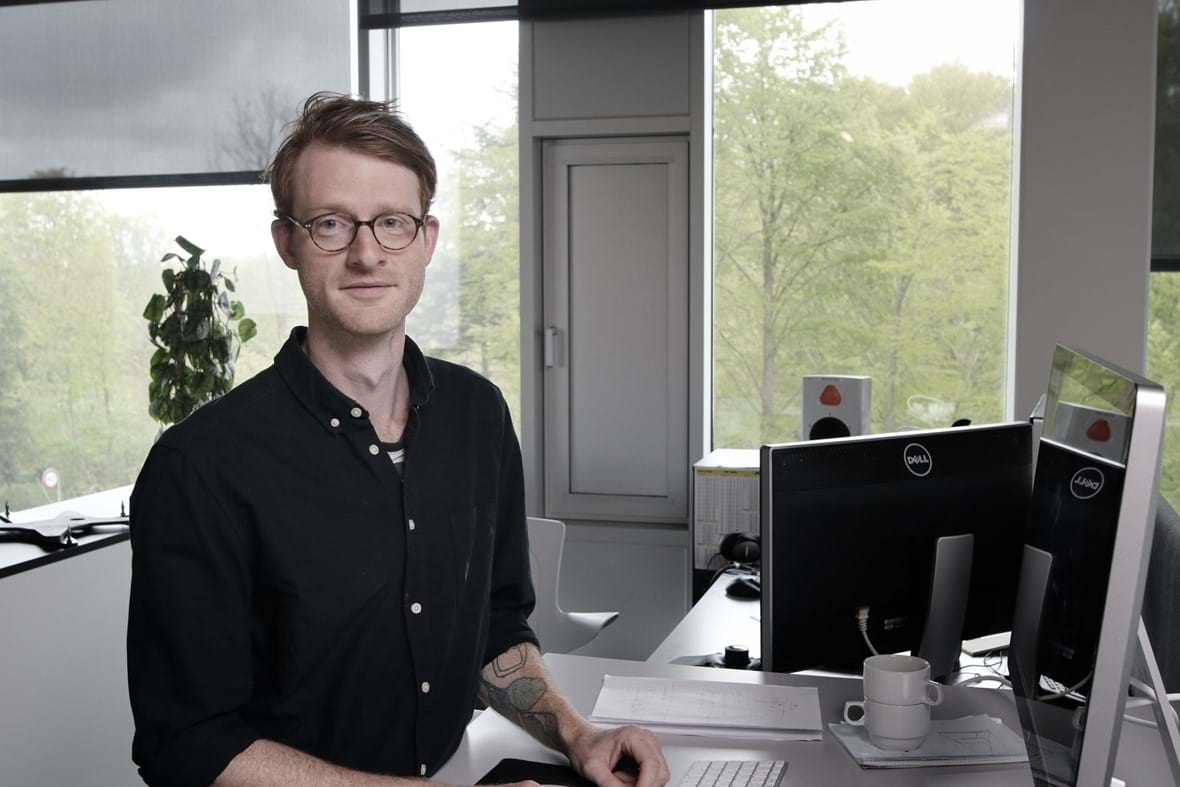 Georg Le Kynde, Mechanical Designer
When Malte and Kristoffer have designed their respective dreams, it's the mechanical designer's job to match acoustics with design (or vice versa depending on whom you ask). And sometimes, that's easier said than done. When the acoustician wants a 50-litre cabinet, but the designer has specified one that's half the size, it's Georg's job to help find the best sounding compromise – and make sure we actually end up with a functioning loudspeaker.
Click here to watch Ask the Expert - Simulation tools with Georg Le Kynde.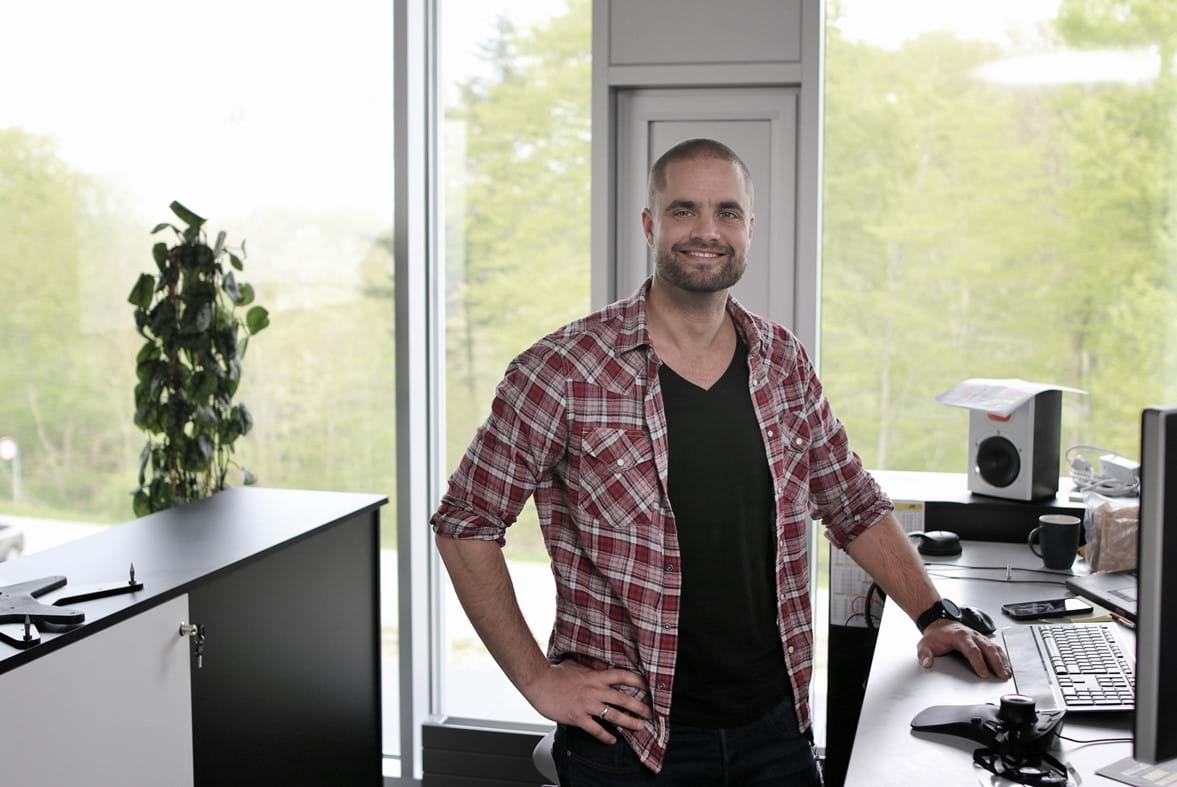 Sign up to get more great articles
Nothing compares to the satisfaction of knowing – for a fact – that something is as good as it gets