Our LYD 5, LYD 7 and LYD 8 studio monitors, available in white or black, redefine personal reference monitoring, delivering a true and highly accurate image of your creative efforts. But maybe even more importantly we know that the physical nature of your creative space affects your mix decisions significantly.

Yes, we have you covered with regard to bass traps in corners, close walls, a wide sweetspot and EQ filters, but we also understand that you may well be challenged by something much more crucial – not having a completely isolated environment.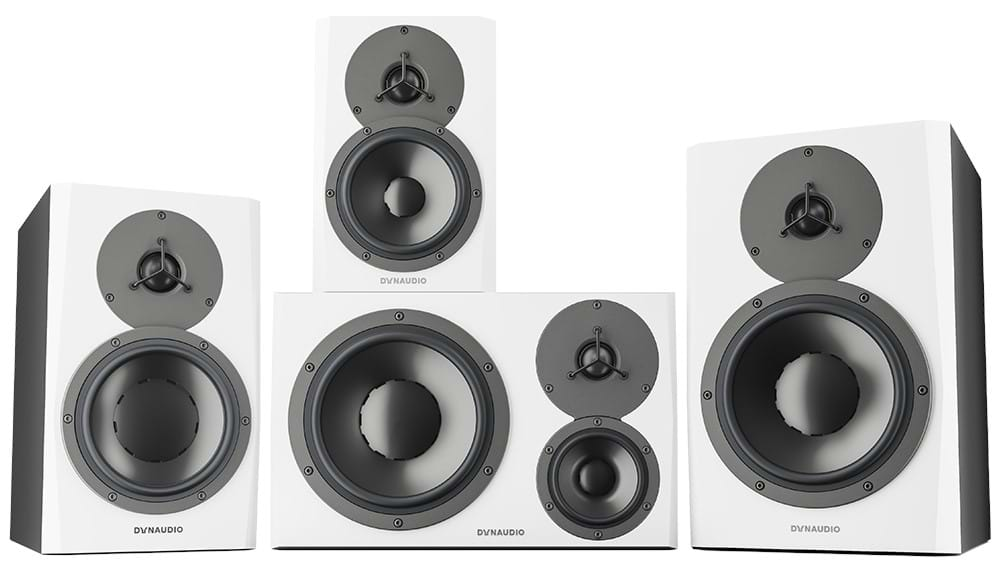 Therefore, you could be forced to mix at very low volumes or using headphones from time to time. In both cases, this is traditionally bound to affect your late night mixes in an unfortunate way that often causes you redo the mix the next day when you get a chance to listen a normal listening levels. Sounds familiar?
LYD is designed to let you create great mixes the first time regardless of the listening conditions. Even at very low volumes, they remain accurate and you will find that your music sounds just as great at a high volume. Typically, you would tend to increase the low frequencies of your mix when you are forced to work at low levels, which makes your bass dominate the mix. Sure, a fat and powerful bass sound is great, but there is still a risk that you may go over the limit and have to do a remix at a later point.
In short, spending less time on redoing previous mixes allows you to spend more time and focus on recording, composing, playing and just be creative. And at the end of the day, isn't that all that really matters?
LYD 48 | The best bargain in mid-range monitors!
"My first impression when putting the new Dynaudio LYD 48 monitors on my speakers stands something along the line of "I'm back home!" They sound like the Dynaudios that I know and love, but there is also something much greater to them."
- Don Gunn (TapeOp Magazine)
Read More: TapeOp Review
Engineering integrity = Classy and capable
Sound on Sound is one of the largest and most respected magazines in pro audio and recording. We are proud to say that they really liked what they heard when they broke in a pair of LYD 5 and LYB 8.
Please stay tuned as we will of course share a link to the full review when it becomes available online. Until then here is short excerpt from the SOS review...
Read More: Sound on Sound Review...
LYD 48 | Perfect for placing vocals in a mix
"I was very impressed how the LYD48s dealt with vocals. I like my vocals to sit in the mix rather than on top and I found I was able to achieve this with the LYD48s".
- James Ivey
Read More: Pro Tools Expert...
Sign up to get more great articles
Nothing compares to the satisfaction of knowing – for a fact – that something is as good as it gets