Fitting the speaker into the frame is just as easy: simply push it and listen for the little clicks. When you hear them, you'll know it's secure. To remove the speaker, just turn the unlocking toggles and lift it out. It's that simple.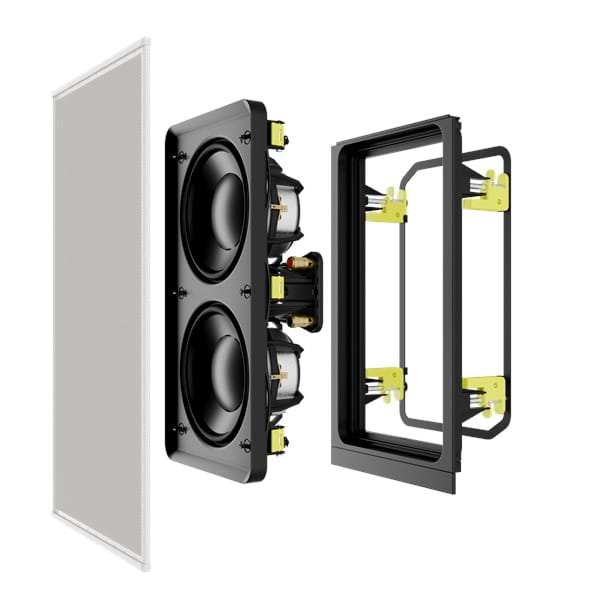 Room to manœuvre
Each frame can be adjusted within the cut-out cavity. That means if the hole isn't completely plum and square, you can still make sure the speaker will be absolutely level. Best of all, you can fine-tune its position without calling for help – the frame is light enough to hold and move one-handed.
Clips (not screws)
When it's in the right position, the enclosure uses innovative friction clamps to hold it in place. Again, these can be operated with one hand – and it takes just seconds to do. No screws, drills or additional helpers required. And best of all, it's easy to loosen off the clamps and reposition the speaker housing if you need to.
Materials matter
The frames we use for our in-ceiling and in-wall speakers aren't just off-the-shelf plastic. We spent months developing a composite that exhibits exactly the right combination of weight, stiffness and damping to stop unwanted vibrations, resonances affecting the speakers' performance.
Now read this: How to install speakers in walls and ceilings
Sign up to get more great articles
Nothing compares to the satisfaction of knowing – for a fact – that something is as good as it gets