Introduction BM6A
The Dynaudio nearfield experience.
The BM 6A features an electronic 4th order phase-aligned crossover with a crossover point at 2.2kHz, which feeds two high performance discrete MOSFET amplifiers rated at 100W each.
The low frequency section is driven by a low frequency equalizer offering a choice between extended, critical damped response or more conventional higher Qt response for more level but less low frequency output. Included in the electronics is a complex protection circuit, which helps to prevent accidental damage to the drivers, yet still providing maximum transient response.
The BM 6A is housed with an elegant matte cabinet with radius edged construction on the front baffle to reduce boundary effects and improve overall sound quality.
Classic BM Range
Features
Two high performance discrete MOSFET amplifiers
---
4th order phase-aligned crossover
---
Handcrafted drivers with aluminum voice coils
---
Status

Current

Segment

Pro

Range

BM

Type

Near Field Monitor

Analog inputs

XLR

Maximum SPL (1m, pair)

118

Amplifier Power Woofer (Watt)

100

Amplifier Power Tweeter (Watt)

100

AC Power Input

100-240V 50/60Hz

Max Power Consumption

200

Lower Cutoff (Hz @85 dB +/- 3 dB)

41

Upper Cutoff k(Hz @ 85dB +/- 3 dB)

21

Box Principle

Rear-loaded bass reflex

Crossover

2-way

Crossover Frequency (Hz)

2200 Hz

Tweeter

1.1in soft dome

Midrange/Woofer

6.5in MSP

Weight kg

11

Weight lbs

24 2/8

Width mm

217

Height mm

338

Depth mm

321

Width inches

8 4/8

Height inches

13 2/8

Depth inches

12 5/8

Speakers per packaged box

1

Find a dealer
Find your nearest Dynaudio dealer and pay them a visit today, or sign up for a listening session.
Ask for our Dynaudio specialist
{specialistName}
{description}
Status:

Segment:

Range:

Type:

Analog inputs:

Maximum SPL (1m, pair):

Amplifier Power Woofer (Watt):

Amplifier Power Tweeter (Watt):

AC Power Input:

Max Stand-by Power Consumption (Watt):

Max Power Consumption:

Lower Cutoff (Hz @85 dB +/- 3 dB):

Upper Cutoff k(Hz @ 85dB +/- 3 dB):

Box Principle:

Crossover:

Crossover Frequency (Hz):

Tweeter:

Midrange/Woofer:

Weight kg:

Weight lbs:

Width mm:

Height mm:

Depth mm:

Width inches:

Height inches:

Depth inches:

Speakers per packaged box:
BM 15A

Current

Pro

BM

Near Field Monitor

XLR

124

200

100

100-240V 50/60Hz

300

40

21

Front-loaded bass reflex

2-way

1800 Hz

1800 Hz

10in MSP

18,6

41

290

454

388

11 3/8

17 7/8

15 2/8

1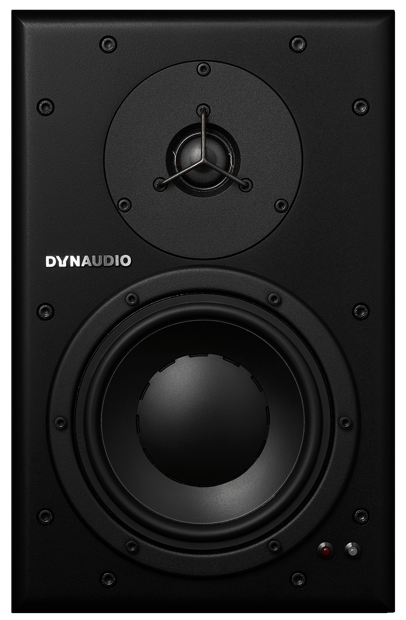 BM 6A

Current

Pro

BM

Near Field Monitor

XLR

118

100

100

100-240V 50/60Hz

200

41

21

Rear-loaded bass reflex

2-way

2200 Hz

1.1in soft dome

6.5in MSP

11

24 2/8

217

338

321

8 4/8

13 2/8

12 5/8

1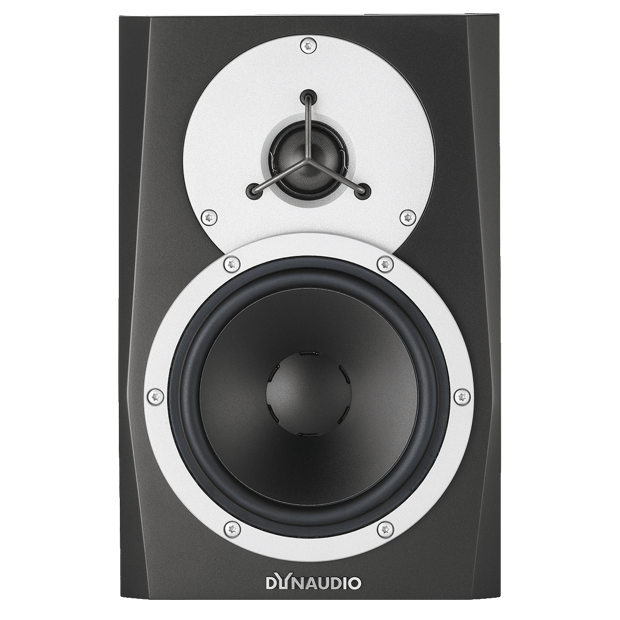 BM5 mkIII

Current

Pro

BM mkIII

Near Field Monitor

XLR, RCA

118

50

50

100-240V 50/60Hz

0,3

94

42

24

Rear-loaded bass reflex

2-way DSP-based

1900 Hz

1.1in soft dome

6.5in MSP

7,7

17

186

320

296

7 3/8

12 5/8

11 5/8

1