LYD 7
Versatile, powerful and precise – exactly as they should be. A 7in personal reference monitor, designed from the ground-up to bring supreme precision to your mixes.
This monitor uses sophisticated DSP to extend or its curtail low-frequency response by 10Hz, while Position and Sound Balance controls let you fine-tune for total neutrality in your environment. Its larger 7in woofer helps extend bass, while the low-mass aluminium voice-coil, vented ferrite magnet and MSP driver take care of precision.
Nearfield Monitor with 7" Woofer
---
Bi-amped speaker design with 2 x 50W and state-of-the-art Class-D amplification
---
Bass extension to extend or curtail the low end frequency response
---
Two different tunings: one for free standing and one designed for speakers within 50 cm of wall
---
Sound balance to influence the overall response of the speaker
---
Status

Current

Segment

Pro

Range

LYD

Type

Nearfield Monitor

Analog inputs

XLR, RCA

Maximum SPL (1m, pair)

109

Amplifier Power Woofer (Watt)

50

Amplifier Power Tweeter (Watt)

50

AC Power Input

100-240V 50/60Hz

Max Stand-by Power Consumption (Watt)

0,5

Max Power Consumption

100

Lower Cutoff (Hz @85 dB +/- 3 dB)

55

Upper Cutoff k(Hz @ 85dB +/- 3 dB)

21

Box Principle

Rear-loaded bass reflex

Crossover

2-way DSP-based

Crossover Frequency (Hz)

4300 Hz

Tweeter

1.1in soft dome

Midrange/Woofer

7in MSP

Weight kg

8

Weight lbs

17 5/8

Width mm

186

Height mm

320

Depth mm

296

Width inches

7 3/8

Height inches

12 5/8

Depth inches

11 5/8

Speakers per packaged box

1

Finishes

Black Satin, White Satin Find a dealer
Find your nearest Dynaudio dealer and pay them a visit today, or sign up for a listening session.
Ask for our Dynaudio specialist
{specialistName}
{description}
Status:

Segment:

Range:

Type:

Analog inputs:

Maximum SPL (1m, pair):

Amplifier Power Woofer (Watt):

Amplifier Power midrange (Watt):

Amplifier Power Tweeter (Watt):

AC Power Input:

Max Stand-by Power Consumption (Watt):

Max Power Consumption:

Lower Cutoff (Hz @85 dB +/- 3 dB):

Upper Cutoff k(Hz @ 85dB +/- 3 dB):

Box Principle:

Crossover:

Crossover Frequency (Hz):

Tweeter:

Midrange:

Midrange/Woofer:

Woofer:

Weight kg:

Weight lbs:

Width mm:

Height mm:

Depth mm:

Width inches:

Height inches:

Depth inches:

Speakers per packaged box:

Finishes: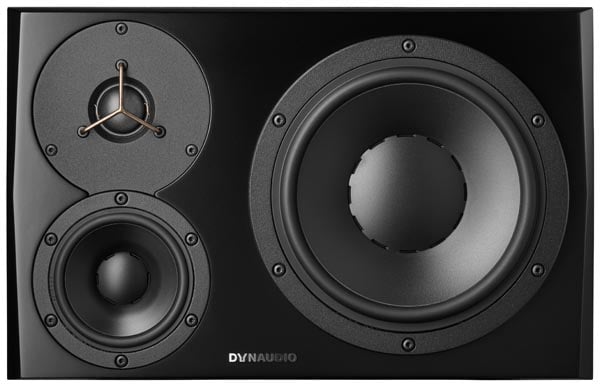 LYD 48

Current

Pro

LYD

Nearfield Monitor

XLR, RCA

112

80

50

50

100-240V 50/60Hz

0,5

100

50

21

Rear-loaded bass reflex

3-way DSP-based

460/5500 Hz

1.1in soft dome

4in MSP

8in MSP

12

26 4/8

369

234

328

14 4/8

9 2/8

12 7/8

1

Black Satin, White Satin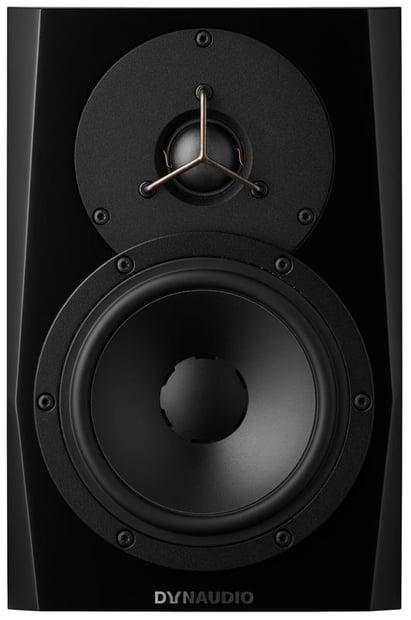 LYD 8

Current

Pro

LYD

Nearfield Monitor

XLR, RCA

112

80

50

100-240V 50/60Hz

0,5

100

55

21

Rear-loaded bass reflex

2-way DSP-based

3900 Hz

1.1in soft dome

8in MSP

10,2

22 4/8

234

369

328

9 2/8

14 4/8

12 7/8

1

Black Satin, White Satin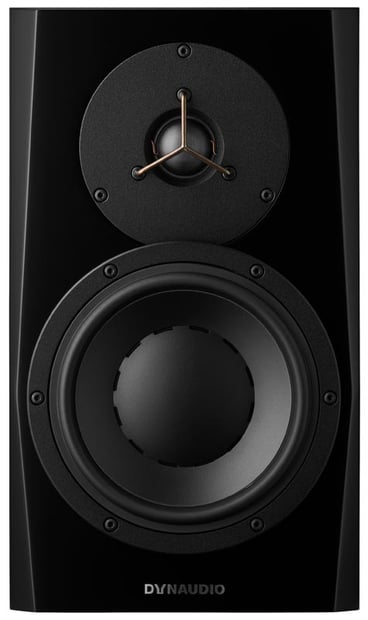 LYD 7

Current

Pro

LYD

Nearfield Monitor

XLR, RCA

109

50

50

100-240V 50/60Hz

0,5

100

55

21

Rear-loaded bass reflex

2-way DSP-based

4300 Hz

1.1in soft dome

7in MSP

8

17 5/8

186

320

296

7 3/8

12 5/8

11 5/8

1

Black Satin, White Satin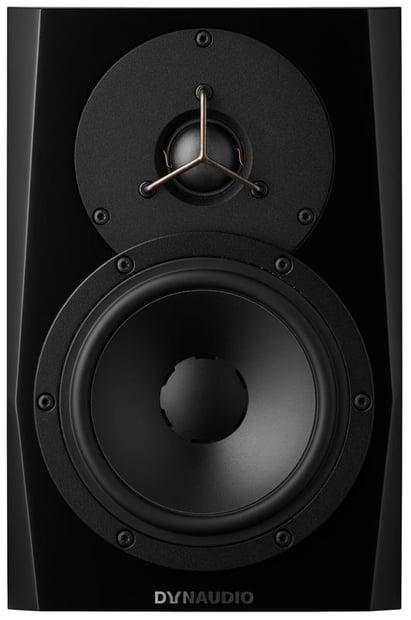 LYD 5

Current

Pro

LYD

Nearfield Monitor

XLR, RCA

106

50

50

100-240V 50/60Hz

0,5

100

60

21

Rear-loaded bass reflex

2-way DSP-based

5200 Hz

1.1in soft dome

5in MSP

5,7

12 5/8

170

260

211

6 6/8

10 2/8

8 2/8

1

Black Satin, White Satin