Emit 50
Whether you want to build a powerful stereo system, or really give your multi-channel films and music Blu-rays a boost in a medium to large room, Emit 50 has you covered.
A pair of big floor-standing speakers makes a statement. With Emit 50, you can make that statement without giving your bank manager a heart attack. Its audiophile-grade technology and tuning deliver room-filling hi-fi performance at a price-level open even to those taking their first steps into high-end sound.
Emit 50 delivers a level of power and finesse that, honestly, you could pay double the price for elsewhere. But why would you? Its twin 18cm woofers, 15cm midrange driver and 28mm soft-dome Cerotar tweeter are each dedicated to producing the clearest possible performance – at true cinema-level volume.
High-performance woofers
Let's give you the bottom line: Emit 50's woofers dig deep. The two 18cm units (the same type used in Emit 20) use trickle-down technology from our high-end Evoke, Contour i and Confidence families to deliver astonishing low-frequency performance, well above the previous Emit range.
It means the speaker can dig truly deep into the bass (-3dB at 33Hz, which equals Contour 60i and Confidence 60, if you're into numbers), but allows us to keep the cabinet at a size that still fits your living room.
The one-piece cones are made from our own in-house-formulated MSP (Magnesium Silicate Polymer) material, complete with integrated dust-cap. Making drivers from one piece of material, rather than sticking on a separate piece, gives the playing surface a much better connection to the voice-coil behind it. And that means better control over their movement: less unwanted distortion and resonance, and more fine detail – even in the lowest notes.
Unlike the other speakers in the series, Emit 50's woofers use copper voice-coils. That's because they don't need to be quite as sprightly as they would when also handling midrange duties (as on Emit 20). So, we've used heavier copper for more outright punch. That's intensified by the dual-stacked magnet system, which is optimised to direct its energy directly into the voice-coil.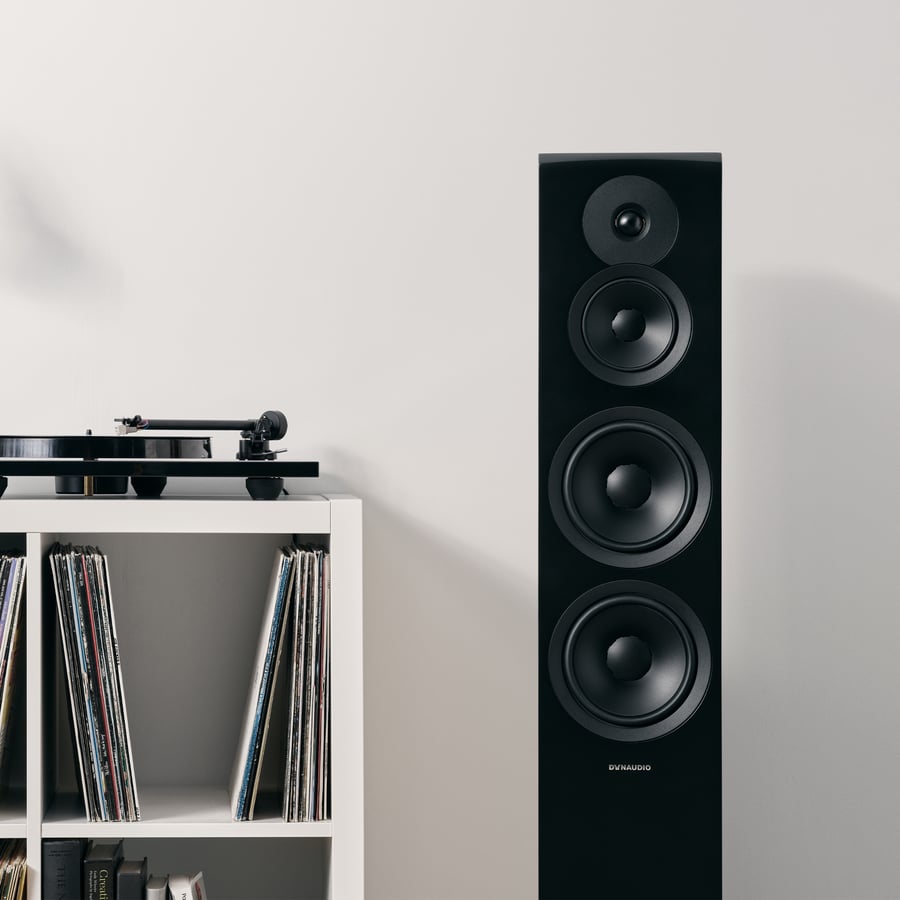 Dedicated midrange driver
The midrange driver is a different beast.
Exclusive to Emit 50, it's derived from the version we used in the Evoke range – which, in turn, came directly from the high-end Contour series. It has a powerful ferrite ceramic magnet, a short version of the 38mm-diameter aluminium voice-coil (specifically optimised for midrange performance), and a lightweight surround. It's designed for speed and precision: exactly what you need for reproducing nuanced vocals, orchestral strings and wind instruments, and more.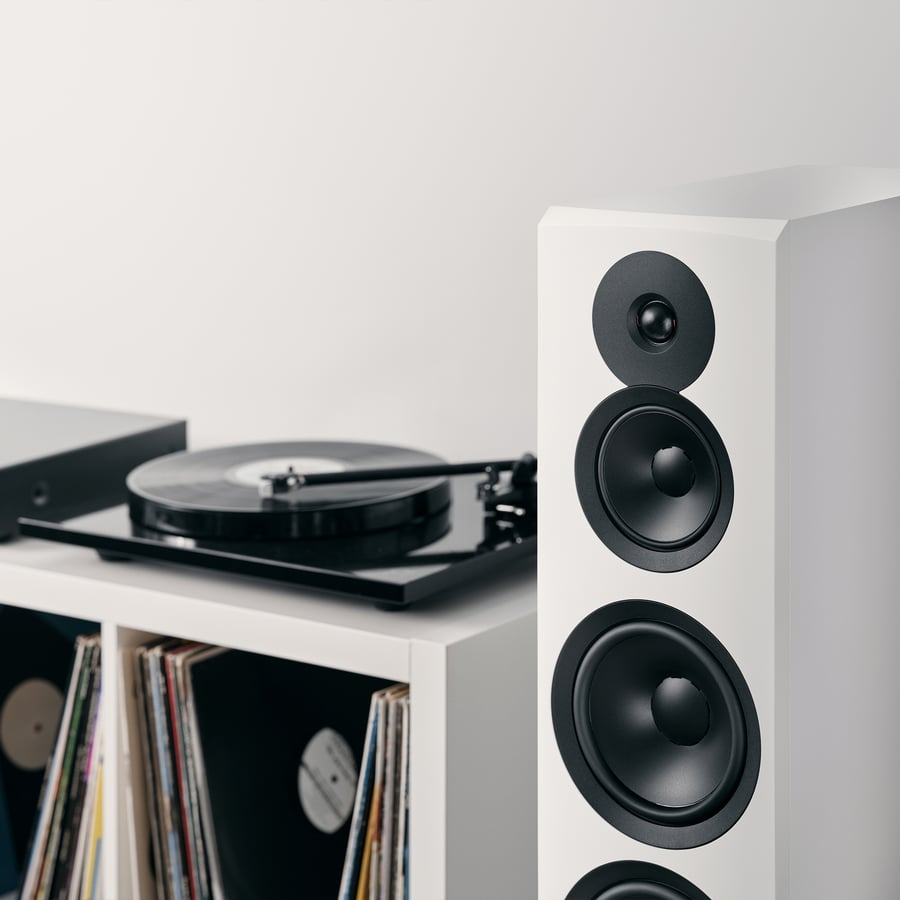 Sweet high frequencies
Emit 50's Cerotar tweeter is the same as you'll find in the Evoke family. It's a ground-up design that uses key technologies developed for our award-winning Special Forty anniversary speaker, plus Confidence and even our Core range of professional studio reference monitors. Our engineers are really proud of it, and rightly so.
Cerotar's 28mm coated fabric soft-dome diaphragm sits on top of another Dynaudio innovation: the Hexis. This ingenious dimpled inner dome is placed close enough behind the fabric to stop unwanted resonance reflecting back to the rear of the playing surface. It keeps the frequency response smooth for cleaner, sweeter treble – and more detail in your music.
The tweeter is powered by a powerful Ferrite+ strontium carbonate ceramic magnet to give it more sensitivity. That translates to your ears as more authentic performance – you hear what you're meant to hear; nothing more, nothing less. And because it's so natural, it also reduces fatigue – so you can listen for longer.
Clever crossover design
Emit 50's crossover is a hybrid design.
There's a traditional Dynaudio first-order circuit for the tweeter, a second-order design for the midrange driver, and a fourth-order topology for the woofers. Sure, we could've just created a single design to cover them all – but that would mean compromising performance, which is something our engineers simply won't do.
Authentic Danish design
The cabinets have been designed and tuned in-house in Denmark. They're constructed from 18mm MDF, and damped with specially selected polyester material (yes, that's tuned too) to make sure the drivers have the most stable platform possible.
You can choose from three custom laminate finishes (Black, White, and Walnut), and black magnetic grilles come as standard. So if you want your speakers to stand out or blend in (or both), you can mix and match. It's something you might want to think about if you're creating a multi-channel system from scratch using Emit 50 alongside other speakers in the range.
Whether you're starting a brand-new high-end system from scratch, or upgrading from another system, Emit 50's combination of power and finesse will bring a new level of performance to your music and films.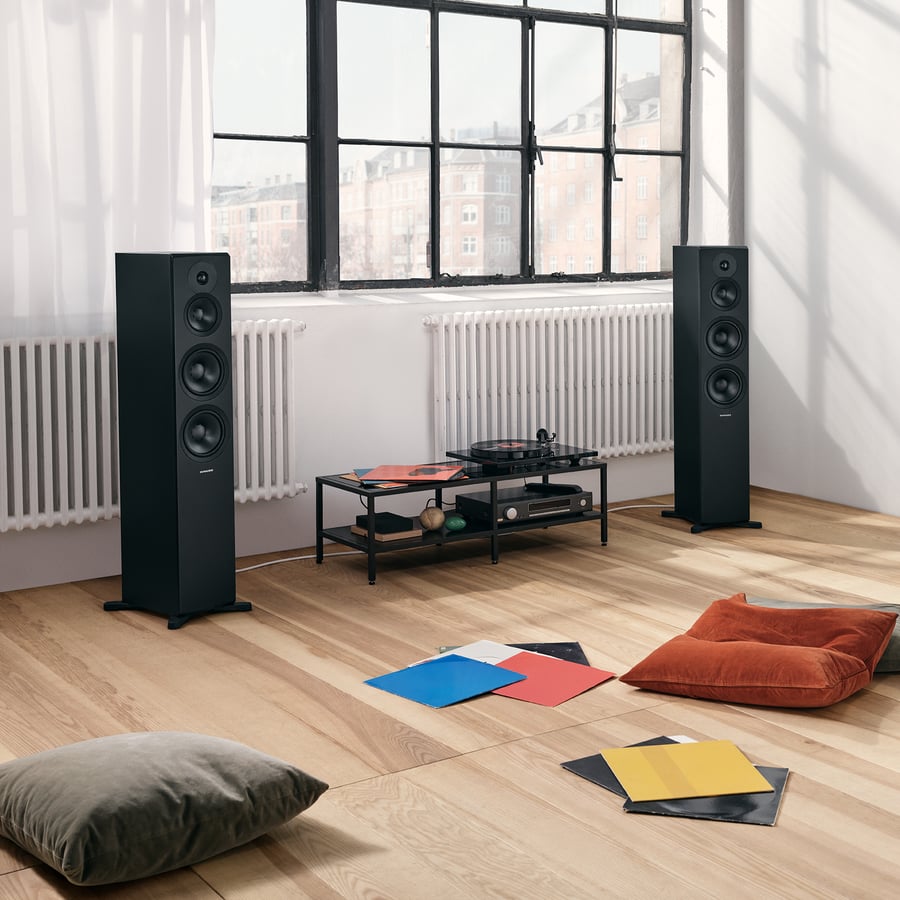 Designed and engineered in Denmark
---
The entire Emit family has been put through its paces in our world-class Jupiter measuring facility at Dynaudio Labs. We treat it exactly the same as we do every other speaker in our range: no stone left unturned.
Emit uses the highly regarded Cerotar tweeter from our Evoke series. It's a high-quality high-frequency driver inspired by our top-end Confidence and Heritage Special speakers, and includes the innovative resonance-defeating Hexis inner dome.
Each speaker in the Emit range is designed to fit with modern lifestyles and interiors. Clean lines, simple finishes and minimalist Scandinavian looks – whether you're listening in stereo or have a full multi-channel system.
Status

Current

Segment

Home

Range

Emit

Type

Floorstand

Sensitivity (dB @ 2.83V/1m)

86

IEC Power Handling (Watt)

240

Rated Impedance (Ohm)

4

Lower Cutoff (Hz @ +/- 3 dB)

33

Upper Cutoff (kHz @ +/- 3 dB)

25

Lower Cutoff (Hz @ -6 dB)

28

Upper Cutoff (kHz @ -6 dB)

35

Box Principle

Bass reflex rear double flared port

Crossover

3-way

Crossover Frequency (Hz)

540/4400 HZ

Crossover Topology

1st order tweeter / 2nd order midrange / 4th order woofer

Tweeter

28mm Cerotar soft dome with Hexis

Midrange

15 cm MSP

Woofer

2x 18 cm MSP

Weight kg

26

Weight lbs

57 3/8

Width mm

205

Height mm

1140

Depth mm

312

Width inches

8 1/8

Height inches

44 7/8

Depth inches

12 2/8

Width mm incl. feet/grill

302

Height mm incl. feet/grill

1187

Depth mm incl. feet/grill

376

Width inches incl. feet/grill

11 7/8

Height inches incl. feet/grill

46 6/8

Depth inches incl. feet/grill

14 6/8

Packaged Width mm

1300

Packaged Height mm

362

Packaged Depth mm

494

Packaged weight kg

32

Speakers per packaged box

1

Grille

Black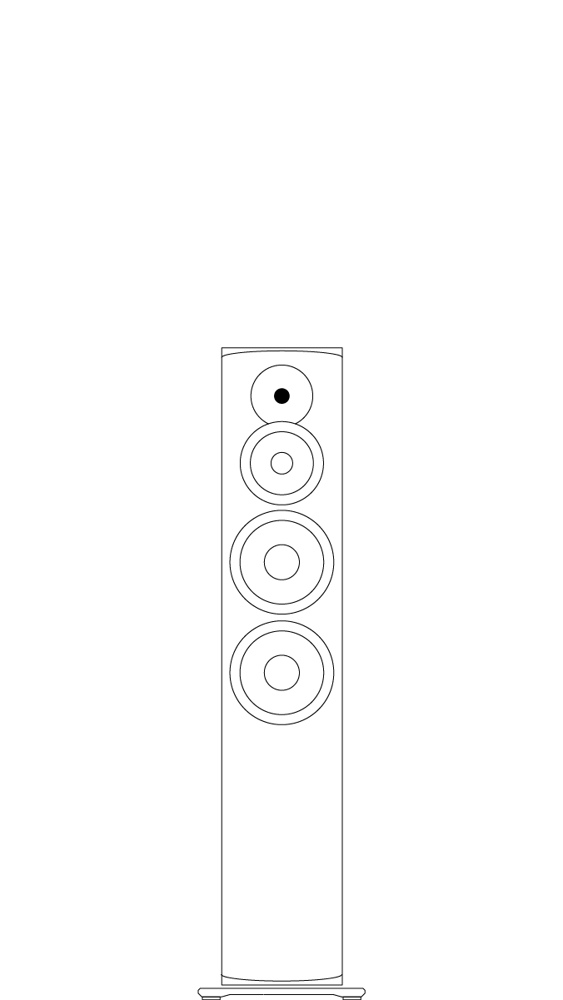 "The Emit 50 impresses with a powerful, dense, saturated and strong bass with decent motorisation, as well as with its spaciousness of sound."
---
Hi-Fi Class in Poland put Emit 50 to the test. Reviewer Arkadiusz Ogrodnik presents his impressions.

"The Emit 50 can give almost any music a full dimension in the treble range, and they do so very elegantly and culturally. All the details are given as if on a platter, and thanks to the superior sound culture, even during long listening sessions your ears will never tire."
Music Emotion magazine in the Netherlands put Emit 50 to the test, and their reviewer, Max Delissen was anything but disappointed.

"The sound reproduction of the Emit 50s proved to be wonderfully generous. On all levels. There was a lot of (and deep) low end, a nice colourful midrange that made voices sound beautifully human, and a lot of transparency."
music emotion, Netherlands
"The Emit 50 is a design with a dense, saturated but also incredibly dynamic sound."
---
Poland's High Fidelity magazine put Emit 50 through its paces.

"Needless to say that these are the biggest and most beautiful Dynaudio speakers in the entry-level price range that I know of."
"With the Emit 50, Dynaudio delivers a 3-way speaker at an affordable price point for the first time"
---
Talk of Emit's trickle-down technology has got Stereoplay's Marius Dittert convinced.

"(...) the Danes delivered a very nice compromise between high level stability, mild resolution and rich musicality across all genres, which should appeal to music and film fans alike."
Emit 50 - Addicted to Audio
---
Stephen Dawson of Australia's Addicted to Audio got acquainted with Emit 50.

"The Dynaudio Emit 50 loudspeakers turned out, I reckon, to be great loudspeakers. They actually sound more like quality stand mount speakers in their agility and balance, yet provide a solid bass underpinning, revealing content that you may miss with stand mounts. Take your favourite music with you, visit a Dynaudio retailer, and have a listen. I think you'll agree that these loudspeakers are bargains."
Addicted to Audio, Australia
"Emit 50's fundamental sound, musical qualities and low-end depth are uncontested and can bear comparisons to nearly anything else in this price category, and maybe even slightly higher-priced products."
---
Read the review which made Stereopluss' Håvard Holmedal fall in love with Emit 50, resulting in the awarding of Product Of The Year 2021. Here are just some of the key takeaways.

"Dynaudio Emit 50 performs with an impressive weight and depth in the bass. It's almost unbelievable that a speaker in this price range delivers such a big, controlled and deep bass (…) friends and acquaintances are going to be looking for the subwoofer when you fire these speakers up for demonstration.
Find a dealer
Find your nearest Dynaudio dealer and pay them a visit today, or sign up for a listening session.
Ask for our Dynaudio specialist
{specialistName}
{description}
Status:

Segment:

Range:

Type:

Sensitivity (dB @ 2.83V/1m):

IEC Power Handling (Watt):

Rated Impedance (Ohm):

Lower Cutoff (Hz @ +/- 3 dB):

Upper Cutoff (kHz @ +/- 3 dB):

Lower Cutoff (Hz @ -6 dB):

Upper Cutoff (kHz @ -6 dB):

Box Principle:

Crossover:

Crossover Frequency (Hz):

Crossover Topology:

Tweeter:

Midrange:

Midrange/Woofer:

Woofer:

Weight kg:

Weight lbs:

Width mm:

Height mm:

Depth mm :

Width inches:

Height inches:

Depth inches:

Width mm incl. feet/grill:

Height mm incl. feet/grill:

Depth mm incl. feet/grill:

Width inches incl. feet/grill:

Height inches incl. feet/grill:

Depth inches incl. feet/grill:

Packaged Width mm:

Packaged Height mm:

Packaged Depth mm:

Packaged weight kg:

Speakers per packaged box:

Grille: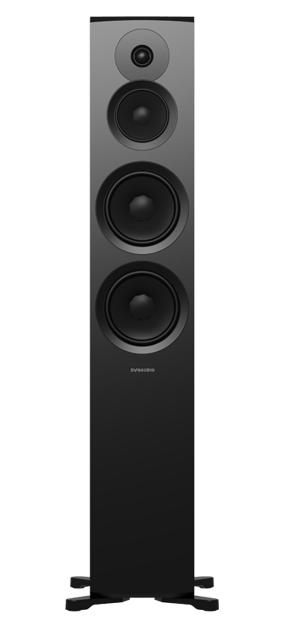 Emit 50

Current

Home

Emit

Floorstand

86

240

4

33

25

28

35

Bass reflex rear double flared port

3-way

540/4400 HZ

1st order tweeter / 2nd order midrange / 4th order woofer

28mm Cerotar soft dome with Hexis

15 cm MSP

2x 18 cm MSP

26

57 3/8

205

1140

312

8 1/8

44 7/8

12 2/8

302

1187

376

11 7/8

46 6/8

14 6/8

1300

362

494

32

1

Black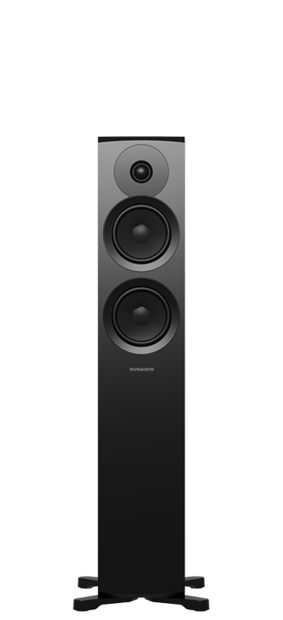 Emit 30

Current

Home

Emit

Floorstand

88

180

4

55

25

39

35

Bass reflex rear double flared port

2.5-way

(1000)/3500 Hz

1nd order tweeter / 2nd order woofer

28mm Cerotar soft dome with Hexis

14 cm MSP

14 cm MSP

15,5

34 1/8

170

900

272

6 6/8

35 3/8

10 6/8

268

947

335

10 4/8

37 2/8

13 2/8

1049

318

444

20,4

1

Black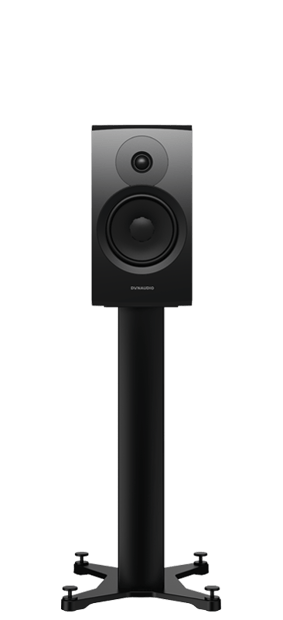 Emit 20

Current

Home

Emit

Bookshelf

86

160

6

53

25

42

35

Bass reflex rear double flared port

2-way

3800 Hz

1ST order tweeter / 2nd order woofer

28mm Cerotar soft dome with Hexis

18 cm MSP

10,3

22 6/8

205

370

312

8 1/8

14 5/8

12 2/8

205

370

325

8 1/8

14 5/8

12 6/8

552

445

480

23,5

2

Black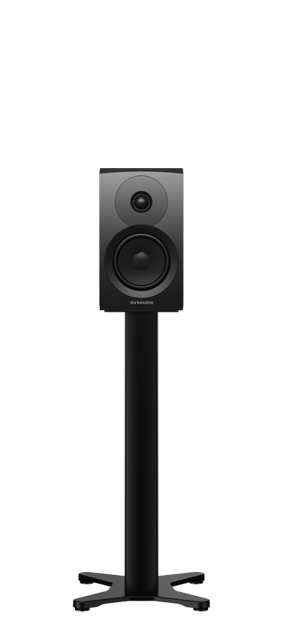 Emit 10

Current

Home

Emit

Bookshelf

86

150

6

64

25

52

35

Bass reflex rear double flared port

2-way

3700 Hz

1ST order tweeter / 2nd order woofer

28mm Cerotar soft dome with Hexis

14 cm MSP

6,4

14 1/8

170

290

272

6 6/8

11 3/8

10 6/8

170

290

285

6 6/8

11 3/8

11 2/8

482

405

400

15,4

2

Black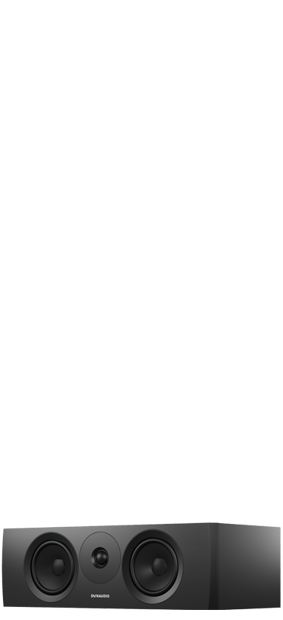 Emit 25C

Current

Home

Emit

Center

87

180

4

53

25

46

35

Bass reflex rear double flared port

2.5-way

(1000)/3500 Hz

1nd order tweeter / 2nd order woofer

28mm Cerotar soft dome with Hexis

14 cm MSP

14 cm MSP

11

24 2/8

550

170

272

21 5/8

6 6/8

10 6/8

550

170

285

21 5/8

6 6/8

11 2/8

652

405

280

13,3

1

Black